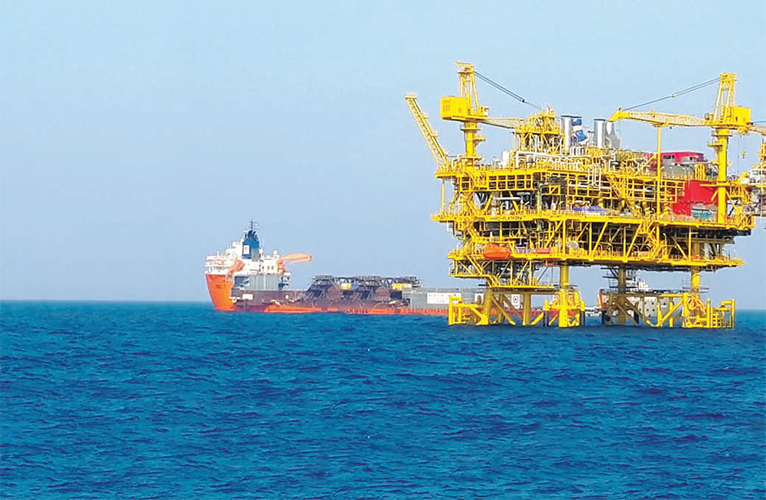 Stronger together
Operating as a 100 per cent wholly owned entity of Technip France, Technip brings in strong competency in the field of onshore refining, petrochemical, LNG, fertilisers, oil & gas; offshore process platforms and subsea engineering in India.
Technip Group was founded in 1958 in Paris as an engineering company with a workforce of just 100 people and over the course of a little over 50 years the business has grown into a global company with a workforce totalling 38,000 people across 48 countries in five continents. Today Technip is listed on Euronext Paris (EURONEXT: FR0000131708) and traded in the US on the OTCQX marketplace (OTCQX: TKPPY). Throughout its history Technip has demonstrated a keen ability to anticipate and adapt to the needs of its clients as well as the changing demands of the energy market.
Within India the company has a strong presence and offers a wide spectrum of services from licensing, PMC services, FEED, basic engineering to full EPC projects covering everything from 'concept to commissioning.' These activities are supported by a broad portfolio of technologies that were further strengthened by Technip Group's acquisition of Global Industries Ltd. and Stone & Webster Process Technologies during 2011 and 2012 respectively, giving Technip India a broad base within the energy market.
Technip India recently took the decision to merge all of its existing entities in India under One Technip umbrella, which was successfully completed in April 2014. "Technip's different entities in India underwent a corporate restructuring by way of a court approved merger to become one legal entity as Technip India. In a further step, the merged entity Technip India Limited moved its country management headquarters to Mumbai and it remains a wholly owned subsidiary of Technip France SAS. The aim of the merger was to provide a consistent value proposition to all our customers/stakeholders in India as One Technip, enhance the collaboration between Technip India and other Technip group entities and to leverage the synergies of combined operations of three centres – Delhi, Mumbai and Chennai. Today Technip India has a 3200 strong workforce, based across three locations in Delhi, Mumbai and Chennai, led by a single country management team," explains country head and managing director, Samik Mukherjee.
"This integration has helped each operating centre to enhance their capabilities with the support of the other centres, thus resulting into increased growth in terms of business volume/portfolio and more opportunities for all employees of Technip India," he continues. "There are three aspects of this integration – legal, people and process. We have completed the legal integration part but people and process integration are an on-going process. Integration of multiple entities to One Technip reaffirms Technip Group's strong commitment for the growing domestic market to deliver challenging and exciting projects for the energy industry in India."
Technip India has built a strong reputation for delivering first-class service and as such has developed an equally impressive client base, including highly regarded industry players such as Bharat Petroleum Corporation Limited (BPCL); Oil & Natural Gas Corporation Limited (ONGC); Reliance Industries Limited; Indian Petrochemicals Corporation Limited (IPCL); Hindustan Petroleum Corporation Limited (HPCL); GAIL (India) Limited; Chennai Petroleum Corporation Limited; EIL; Kochi Refineries Limited; Larsen & Toubro Limited (L&T); Gujarat State Fertilizer and Chemicals Limited; JBF Industry; Indian Oil Corporation Limited (IOCL); Mangalore Refinery & Petrochemicals Limited and National Fertilizers Limited.
"Our structural alignment will help us to deliver tailor-made service to our respective clients with a focus on value added services and extended product portfolio in the local and international market," says Samik. "Currently in addition to domestic EPC projects and engineering services for the Technip Group, we are concentrating on the high value added services (for both domestic customers/Group) by entering the areas of conceptual studies/feasibility reports/FEED (front end engineering)/procurement services/ project management Consultancy (PMC)."
Amongst its recently completed projects Technip India can count a number of highly successful and widely publicised operations, including the notable installation of the Heera Redevelopment (HRD) process platform for Oil and Natural Gas Corporation Limited (ONGC). "The HRD installation was completed using our proprietary Unideck integrated topside floatover installation system for the first time in the Indian waters," Samik explains. "The unique feature of this installation method is that it performs the integrated production deck (topsides) installation in a single operation, thus saving installation time and lowering risks compared to some other traditional methodologies of multiple lifts of smaller modules. The HRD platform will help in increasing field exploration and development activities, thus improving domestic hydrocarbon production."
Furthermore, Technip India is further demonstrating its expertise through highly technical projects for Reliance and JBF Petrochemicals. "We are proud to be associated with setting up an ethylene gas cracker for Reliance Jamnagar in India. In terms of size and complexity, this is truly the biggest and world class Gas Cracker Project using Refinery Off Gasses as the main feed. The scope of work includes a license for steam cracking, supply of basic engineering package and engineering and procurement services. The ROGC plant will utilise Technip's ethylene technology, including its proprietary SMK furnaces technology, one of the major cornerstones of the Technip's ethylene know-how. The products from this plant will be utilised as feedstock for the new downstream petrochemical plants," Samik reveals.
"We are also working with JBF Petrochemicals, a wholly–owned subsidiary of JBF Industries Ltd for 1.25 million tons per year latest-generation purified terephthalic acid (PTA) unit, to be located in the Special Economic Zone in Mangalore, India," he continues. "PTA is the primary feedstock for polyesters used in textiles and packaging. The contract covers the basic engineering, front-end engineering design, detailed engineering and procurement services for the ISBL (inside battery limit) and the OSBL (outside battery limit) of the unit. The scope of work also includes supply of materials and construction management services for the ISBL. The plant will feature BP's leading-edge proprietary PTA technology."
Currently, under the leadership of the stable India Government, the country is at the inflection point to see the transformation of energy sector, driven by favourable policy framework, focus on deep water development, operational excellence in manufacturing to reduce energy consumption and enhanced skill-sets to achieve scalability and pace for execution of mega-projects. Technip India relies on its highly skilled personnel to steer the company further in the right direction, as Samik concludes: "Our strengths are our people – a key pillar for our success. Recently, Technip in India has achieved the exclusive Top Employers Asia Pacific 2015 certification as a mark of its dedication to the development of the people. Technip Group has also been certified as one of the first five companies in the world as a Global Top Employer 2015. Our global Top Employer title combined with the certification at country and regional level demonstrates the quality and consistency of the company's human resources policies and practices across the group's worldwide network in 48 countries."
Technip India
Services: Project management, engineering and construction