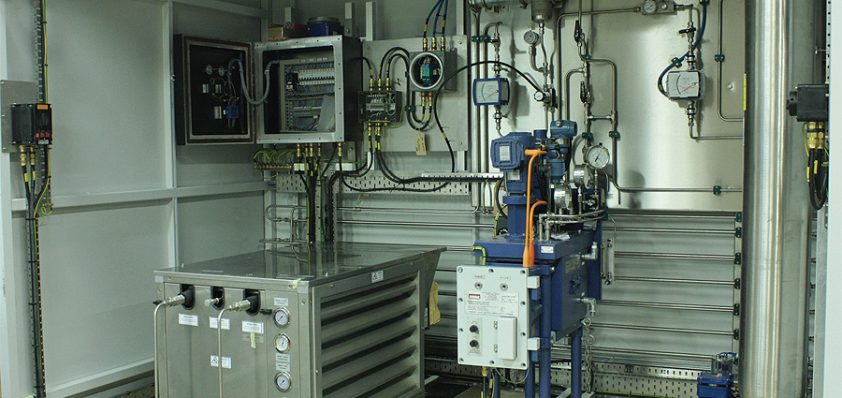 Market analysis
Since the company's formation in 1993, ATAC Group has earned a trusted reputation as a market-leader in the research, design, development and manufacture of process analysers for the oil and gas, petrochemical, energy and process industries. During 2002 ATAC acquired Sysco Analytics, in a purchase that included the company's leading Hone and Hallikainen brands. This strategic acquisition also served to add analyser system integration capabilities to the growing ATAC product portfolio and in 2010 ATAC was finally acquired by Advanced Holdings Ltd (Advanced), headquartered in Singapore.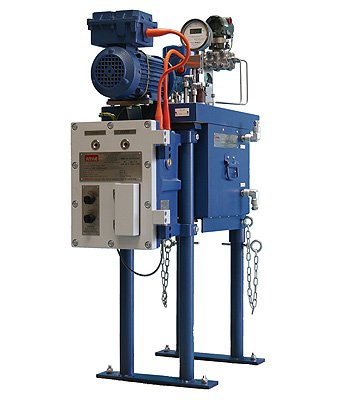 Advanced was started in 1993 to establish a specialist business by combining its engineering expertise with the supply of process equipment technologies and equipment. The company is today listed on the Singapore SESDAQ stock exchange and has established itself as an ISO9001:2008 certified specialist company in the license and supply of proprietary process equipment and process technologies across several industry sectors.
Today ATAC continues to provide its clients with high quality process analyser solutions, including its latest ground breaking Tunable Diode Laser (TDL) technology. "We specialise in the area of physical property analysis, for the hydrocarbon processing and oil and petrochemical refining industries," explains Sales & Marketing Director, John Kelly. "Our historic brands of Hone and Hallikainen have and continue to be leading brands in physical property analysis, which it would be true to say represents a relatively niche market within the specialised area of process analysis."
ATAC is a world leader in the supply of integrated process analytical packages, ranging from single sample conditioning systems to complete pre-fabricated analyser shelters for oil refineries, chemical plants, offshore platforms and other industries requiring bespoke system integration. The company's comprehensive range of analytical products is used to measure properties including viscosity, boiling point, cloud point, colour, distillation point, flash point, opacity and vapour pressure. The ATAC range of Hallikainen viscosity analysers provide an on-line solution across various applications. The range correlates with the corresponding ASTM laboratory standard measurements and as well as measuring Newtonain fluids, the products include capabilities that enable it to handle non- Newtonian samples. In addition to its viscosity analysers, the ATAC Hallikainen brand includes field proven and trusted vapour pressure and colour and opacity analytical solutions.
The company's Hone brand includes cloud point and flash point monitoring solutions that it supplies to clients within the petrochemical and refining industries. Cloud point refers to a fuel's temperature as it begins to thicken and 'cloud' as temperature drops due to some of the heavier waxy components beginning to precipitate out. The ATAC Cloud Point Analyser utilises a measuring cell, which minimises the effects of any dissolved water within the system and also features a touch-screen intuitive colour display. Again, this on-line physical property analyser correlates well with ASTM laboratory standard measurements.
The Hone Flash Point Analyser monitors the lowest temperature at which a liquid can form an ignitable mixture in the air. The ATAC Hone 4400 continuous flash point analyser is an extensively field proven solution that incorporates a universally accepted catalytic detector. The company also offers its range of ATAC Hone Distillation Analysers that offer both multipoint (up to seven points) distillation analysers and single point continuous boiling point measurement.
John joined ATAC during October 2015 after working with a major industry player in the manufacture of analytical process systems for several years. Bringing with him a wealth of industry experience, John is looking forward to assisting ATAC with the development its existing and recently introduced product ranges, as well as extending the company's presence in new markets globally. "I have always been involved in the process analysis sector and spent many years with working with a large industrial systems and products company. I was with the analytical division of that business for more than 20 years, for almost all of that time in a sales and management capacity," John says. "I joined ATAC because of what it has in terms of its new TDL technology. It is a product that ATAC is very enthusiastic about and that actually offers the potential to change the process analysis business. For me having been with a very large and well-established company for a long time, it represented an exciting new challenge."
Tunable Diode Laser technology represents the latest edition to the ATAC product portfolio. The ATAC Luminos series of TDL Analysers are designed to measure low (ppm) levels of hydrogen sulphide (H2S), Moisture, CO2 & other components in a wide range of process gas applications. The analyser range utilises a tunable laser for precise measurement, even at very low concentrations. Tunable single frequency diode lasers consist of a laser diode and a frequency selective element, which control the emission frequency. The units embody a number of features including, a laser source with no moving parts, no expensive consumables or hazardous tapes, excellent long-term stability, specific measurement with no interference from other gases and single factory calibration over the whole range.
Through a combination of its market-leading industry experience, innovative product portfolio and the support of its parent company, the Advanced Group, ATAC is well placed to continue to grow and develop, despite challenging market conditions. "While I should point out that other people do have TDL technology, which means that we are not unique in this sense, we do offer is a very compact, very low maintenance and reliable package with some unique features that will be very competitive in the market. We are a relatively small company, based in Wiltshire, but we have a long and proven history in the market. We have built a good reputation for engineering and analytical expertise and I think that ATAC is a recognised brand that clients know has technical credibility," John reveals.
"The Advanced Group are a growing business and during November 2015 its Managing Director was named the 2015 the Ernst & Young Singapore Entrepreneur of the year. It is a growing company with ambition in the development of these and other products," he concludes. "I think the challenge for 2016 is to spread the word about the company's new and existing products, explore & develop the world's markets. We might not be a large business compared to some of the big Automation Corporates, but we are not limited in the way that we can work with clients across borders and continents – we have a truly global reach. Whilst within Europe, there is less demand for new refinery equipment because there are not a lot of new builds happening, we still still see a lot of opportunities for our products, especially TDL in the European Petrochemical market and beyond. We will be looking at how we can deliver these products to the North American and Asia Pacific markets, while the Indian and South American regions are key areas for the company as well."
ATAC Group
Services: Process analysers & systems