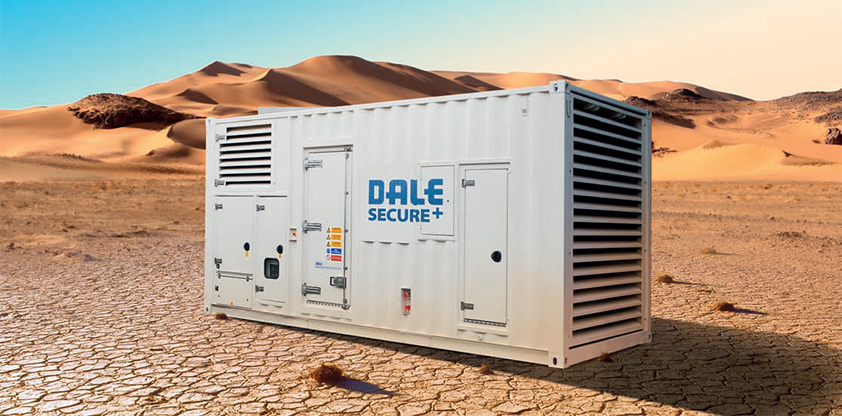 Powerful proposition
Only two years away from celebrating 80 years in business, Dale Power Solutions has, over its history, evolved to become a global leader in the design and manufacture of specialist secure power solutions including diesel generators, gas turbines, uninterruptible power supplies and battery based chargers, under the renowned Dale and Erskine brands.
The company's strength lies in delivering flexible service and maintenance support tailored to the specific needs of clients for the lifetime of their diesel generator, gas turbine, DC, UPS, and battery equipment. Whether customers require planned preventative maintenance cover, a one off service visit, a breakdown call out, or a total power solution management service, Dale Power Solutions has the experience and technical excellence to provide a cost effective solution to deliver exactly what they need.
Furthermore, in addition to its renowned service and maintenance contracts for generators, battery based chargers and UPS systems, it is able to provide a variety of additional services, adding more value to its unrivalled spectrum of services and ensuring clients' standby power is there when they need it.
In August 2012, Dale underwent a management buy-out, backed by a leading private equity investor, LDC. In the year since this event, Dale Power Solutions has gone from strength to strength, continuing to expand even in a very difficult economic climate, by offering new services and products to its UK and overseas customer base.
Since the buyout, Dale Power Solutions has achieved a planned 25 per cent increase in profit for the first half of 2013 compared to last year; keeping it well on course with a full order book to achieve sales of over £32 million.
This achievement continues a historical trend as Dale Power Solutions has expanded from sales of £4 million in 2004, employing 40 people to sales of £31 million in 2012, employing 230 people. It now has offices throughout the UK and Dubai and is looking for further geographical expansion.
The company has achieved its investment targets by increasing its range of secure power products, by introducing new generator and UPS systems as well as offering brand new services to customers. It is also in the process of implementing a new state-of-the-art IT system and completely revamping its organisation, including a major change to the sales structure to better service its growing number of customers. In addition to this it is also invested in marketing, expanding the team and increasing expenditure in brand development and customer communication.
Much of the current expansion can also be attributed to Dale's historical investment in the training and development of its employees. For many years the company has actively invested and grown its apprenticeship scheme, which was recognised nationally in 2012, when it was presented with a Top 100 UK Apprenticeship Employer award.
In fact, as recently as September 2013 one of Dale's employees was recognised with honours – Natasha Pitts won the highly prestigious Higher Apprentice of the Year Award for the region of Yorkshire & the Humber. The National Apprenticeship Awards, now in their tenth year, celebrate the achievements of the country's most outstanding apprentices and apprenticeship employers.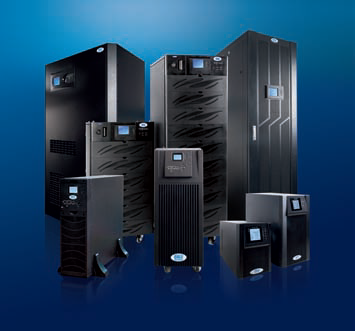 Mark Carter, business support manager at Dale, who is responsible for training and apprenticeships stated: "Natasha has been a role model for all apprentices. She has taken on a STEM (science, technology, engineering and maths) ambassador role for Dale and her contribution to the company has seen her establish a rewarding career as an electrical engineer. Natasha completed her 48-month apprenticeship in just 26 months and received a full permanent contract containing a higher apprenticeship. Natasha's determination to progress within our business has led to a foundation degree and achieving the highest standards possible."
Awards such as this fall under the purview of Dale's corporate and social responsibility strategy. As Tim Wilkins, chief executive of Dale Power Solutions noted: "We are committed to making a sustainable positive impact on the communities in which we operate." As a result, the company actively promotes and motivates young people into engineering, which it regards as key for the future of the business.
Further reflecting Dale's focus on excellence, the company has received additional recognition – it has also twice won the Queen's Award for Export, as well as a recent second accolade from the Sunday Times Fast Track 200 for its International Sales figures for the last two years. The company has also been shortlisted for this year's Yorkshire Post Excellence in Business Awards.
To maintain these high levels of success, Dale appreciates that it must continue to move forward, and one of the ways it highlights its capabilities and products to the market is by having a presence at major exhibitions, such as the recent Offshore Europe event.
Amongst the technology that was on display in 2013 was the UP7000 UPS system with regen capabilities. This newly released product raises the standard for the oil and gas industry standby power solutions for supporting critical controls and safety systems. The UP7000 design includes, as standard, the key features demanded by high-end marine, and oil and gas specifications for uninterruptible power supplies. However, what really differentiates this product from competition is the regenerative-enabled IGBT rectifier technology; the superior input power factor and harmonic performance is welcomed but the ability to regenerate battery energy for capacity testing is a game changer for offshore maintenance.
Instead of the complex, manually intensive and potentially hazardous process of switching the system offline to discharge test the battery into a temporary load bank, regenerative battery testing achieves the same results with a simple operation via the touch screen. Load banks, trailing cables, live working and load switching are avoided while the UPS remains online, supporting the critical load. Inherent safety therefore significantly improves, not only for offshore maintenance personnel but also the offshore asset, which critical loads it supports.
The UP7000 is not Dale's only product release for 2013. It also launched the E300 series – an innovative generation of high frequency, on-line double conversion Uninterruptible Power Supplies. Full DSP controlled inverter technology ensures continuous, clean, true sinusoidal power to critical applications under a wide range of conditions, available in output power capacities from 160 to 300kVA, all with three phase input and output.
Dale Power Solutions stands today as a global leader – an expert in bringing technology and engineering together and creating innovative solutions for customers. With an annual turnover in excess of £30 million, it is the company's commitment to excellence, combined with its mission to deliver outstanding client service, which has earned Dale Power Solutions the prestigious reputation it enjoys today as one of the world's most trusted providers of standby power solutions.
Dale Power Solutions
Products: Primary and back up emergency power products