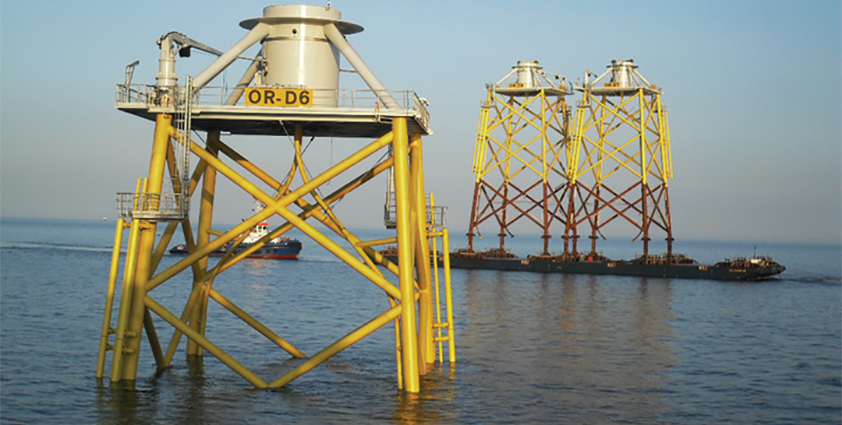 A strong foundation
"In the last year the company has undergone a rapid expansion and growth programme," reveals Jim Bell, managing director of FoundOcean.
"Since 2009 the company has nearly doubled its staff to 60 people and 2010-2011 turnover is forecasted to grow by 60 per cent. This growth has come as a result of successful penetration into the South East Asian market where the company is working almost non-stop on a series of simultaneous fixed-structure projects.
"Another area where there is a lot of activity at the moment is in India, where the company has undertaken a number of projects in the last quarter. In 2010 FoundOcean invested almost one million pounds in new assets and this year You could say the company is growing as fast as it can in order to fulfil all the jobs within its order book and there are people within the company's supply chain that are working full tilt to supply the equipment needed to carry out all this work."
Led by a dynamic management team, FoundOcean has utilised this depth of knowledge and experience to become one of the leading subsea and offshore grouting specialists operating today. The company was first established in 1966 under the brand name of Wimpey Laboratories, which later became Wimpey Geotech. In 1993 SeaMark Systems acquired the offshore division of Wimpey Geotech and in 2006 the company rebranded as FoundOcean.
Like other companies within the industry, FoundOcean saw the period that marked the global recession as a perfect time to invest in the company to meet the inevitable rebound of the market: "At the time the company could see a very strong pipeline of work laying ahead and as the market supply chain tightened, customer orders began arriving earlier than would normally be expected. So this investment came as a direct response to these circumstances," Jim states.
In November 2010, FoundOcean underwent a large-scale reorganisation of its UK based offshore service: "As the company continues to grow in such a short space of time, it is constantly adapting to change. The last major reorganisation occurred within the operations department when it became clear that, in its previous form, it would not deliver the high level of service we demand for our clients," Jim says. "When so much work is coming through it is essential that work flow is properly controlled and to ensure this, and guarantee continued efficiency across the board, it was decided that a major change was required throughout the company."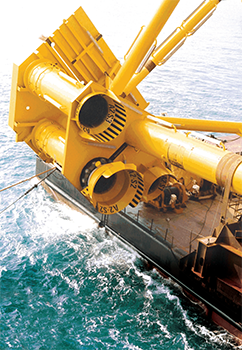 As Jim explains, the key to successful growth often boils down to one simple thing and that is keeping the customer satisfied: "FoundOcean goes out of its way to ensure its customers are always delighted with its performance, and to achieve this means performing the job efficiently and delivering everything to the correct technical standards. The company also has a reputation for supplying people that know exactly what they are doing, carrying out all work safely and producing a grout that exceeds the minimum strength requirements. There is nothing magical about the way FoundOcean mixes and pumps grout, the magic comes in satisfying the clients' demands, and it does so every single time it starts a project. Thanks to the company's reputation for doing this, clients have no hesitation in selecting FoundOcean to do the job."
In the past few years FoundOcean has also taken great strides in introducing new solutions to its service portfolio: "The major technical development within the business has been the increase in its capability to mix ultra high-strength grouts," Jim continues. "The company has been mixing and pumping standard cement grout for some 40 years now, but we introduced the higher strength grout to our portfolio about ten years ago. What this means is that today FoundOcean has the greatest experience in using different types of grout of any offshore cementing company in the world."
During the period between 2007 and 2008 FoundOcean noticed a renewed industry focus on fixed platforms, which tend to be more cost effective to develop, thus the company was hardly affected by the global financial downturn. This welcome occurrence also provided the company with an opportunity that Jim admits was too good to pass up: "The positive side of the recession was that it made recruiting good people that much easier. The most important element of FoundOcean is its people, those who actually go and perform the work. It is why the company is so focused on having high quality engineers, supervisors and technicians who go offshore and ultimately deliver the service. Having the flashiest piece of grouting equipment in the world wouldn't amount to much without having quality people to operate it."
As Jim concludes, the company is determined to stick to what it has always done best as it looks ahead to the next three years: "The evidence is there that the market is strong and the supply chain remains fairly tight so FoundOcean will continue to grow its business through the reinvestment of profits in the fundamental areas of plant equipment, personnel and training."
FoundOcean
Services: Subsea and offshore grouting specialist