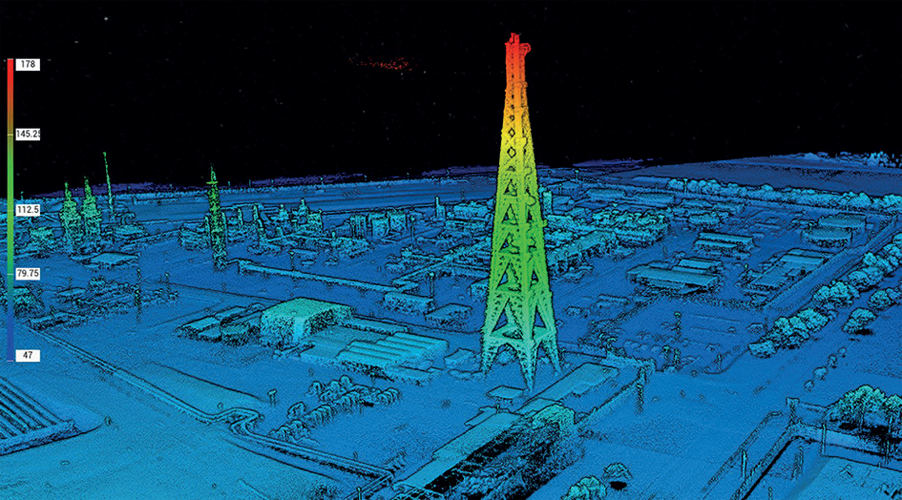 On behalf of DJI, the world's largest drone manufacturer, RUAS approached Bilfinger to source a client who could facilitate a UK-first drone inspection with its new Light Detection and Ranging (LiDAR) sensor, the DJI Zenmuse L1.
Erwin Loonen, Shell Projects and Technology commented: "Shell believes that digitalization enables higher asset efficiency and lower human exposure. Bilfinger and partners have successfully executed a high resolution point cloud scan of Shell's gas processing facility in Bacton, using state-of-the art equipment. The information gathered will be stored as a digital twin in our cloud environment, improving the situational awareness of our staff and contractors, enhancing logistic optimization and enabling the use of advanced analytics to support our asset integrity strategy.""This trial has demonstrated that the Zenmuse L1 could revolutionize digital twin creation and integrity planning in the energy industry," added Dr David Hall, operations director at Bilfinger Salamis UK.
Tim Harris, director of operations and compliance at RUAS pointed out that the trial showed that a complex, large site like Bacton could be surveyed in around two hours, providing huge cost savings for operators over traditional inspection methods.