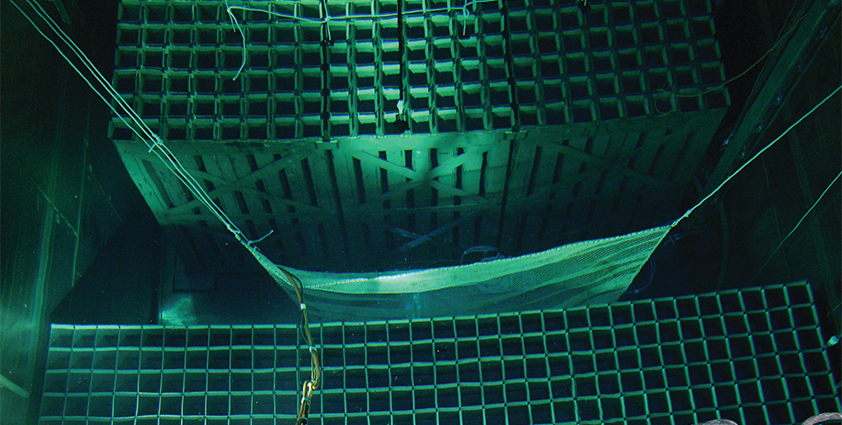 Diving in
Nordseetaucher GmbH was founded in February 1989, and is the leading subsea diving company in Germany.
With a main office located in Ammersbek near Hamburg, the company's activities mainly concentrate on offshore and inshore/inland diving operations, deep tunneling, saturation and nuclear diving. Its performance capabilities range from sat and semi-sat diving to salvage work, underwater welding, cutting, preservation and concreting, as well as documentation by video and television with cameras operated by remote control or by divers.
Nordseetaucher GmbH is an international diving contractor, offering an array of related services to its customers. These services come under the headings of offshore oil and gas, inshore and inland activities, nuclear diving, which comprises diving work for power plants, and deep tunnelling, which involves working in compressed air, mixed gas and saturation in tunnel boring machines (TBM's). In the offshore oil and gas sector, the company provides diving services, plant repair and maintenance, recovery, and installation activities. Nordseetaucher GmbH operates teams of highly qualified members with extensive job experience in all the relevant areas. Some have special training in saturation diving, at depths of up to 600metres, which was first achieved under working conditions in 1986.
Claus Mayer, managing director of Nordseetaucher GmbH, highlights the company's central service areas: "Welding is a major part of our activities. We have done a lot of research into underwater welding, hyperbaric welding and ever since we repaired an oil and gas pipeline in South Africa a couple of years ago, we have also been very busy in the area of pipeline repair. We also carry out tunnelling activities worldwide, and we hold global contracts with manufacturers of tunnelling machinery.
"In terms of nuclear services, we mainly carry out mainland repair work in storage pools for nuclear power plants. This is a specialist area, as there are only two or three companies in the world that offer this kind of work. As for our inland activities, we work to create underwater dams, as well as offering repair work for pipeline and general maintenance services. In the area of deep tunneling we have already completed a project at a pressure of 8.5 bar with mixed gas some years ago. That was the first time a company had carried out this kind of work."
The company has expanded rapidly from its original location in Germany to offer its services to many of the world's main marketplaces. Its workshop, test and training centre is still located in Bremerhaven, Germany, and the business today has partner offices in the United Arab Emirates, Singapore, the Netherlands, Russia, the UK, Sweden, Czech Republic and Austria. Claus elaborates: "For more than four years we have been active in China, Malaysia and Australia, and we also carry out work in the Near East, South Africa and South America. Our work covers the whole of Europe, and for around six years we have also been in Russia predominantly offering tunnelling activities.
"Moving forwards, our main focus area will be China, as we see this area as one of particular importance in the future. Having been working in this area for four years already, we have established a strong base, and since September 2008, we have been constantly active in this area, with around 20 divers and technicians located here at all times. We have already completed a number of projects here, with another beginning in spring 2010. Based on this we see a very busy period for us over the next ten years. We are also looking at the Middle East; we are currently very busy in Iran and the UAE. Finally we are considering Russia, Azerbaijan and Kazakhstan, which are all developing into areas of interest."
As the company progresses, Claus explains how research into wind power will be a key element for Nordseetaucher in the future: "We are currently working on a project in Germany that we started some years ago with wind energy. We already offer these services in the UK, the Netherlands, Denmark and Sweden, where they can position wind turbines next to the shore. This is not allowed in Germany because the area along the coast is protected as a nature reserve, so we have to travel 30 or 40 miles offshore to position test and measuring masts. The planning is that by the end of 2011, we will have installed the first complete offshore wind farm in the North Sea. That will be very interesting as no one's carried out this type of work in this area before."
The rapid expansion within the company has thrown up one major challenge as Claus explains: "The work market is very strong and so although the financial crisis is not causing us any problems, we are struggling to find the required number of qualified technicians and divers, this is major problem for all our projects. With so many prospects in the market in the future, this is causing a major problem for us. To address this, we have a training centre in Germany, where we provide education to our own people to become divers and hyperbaric technicians. Under this training scheme we do our best to prepare the divers for the incredibly difficult conditions they face, in narrow tunnels with very low visibility. Our divers need to gain plenty of experience to be able to carry out the services our customers require in the North Sea and around the world.
"This intensive level of training takes three to four years, meaning we will have a highly skilled set of technicians in the coming years, but at the moment we struggle to find trained people to deliver the work we are carrying out at present. We look for locals in the countries where we are working, such as China or Africa. Between this careful recruitment and our own training programme, we hope to combat the growing challenge."
Finally, Claus outlines the projected development of the company in the future: "We expect to remain strong for a number of years to come. We have a lot of projects and interest in our services, so we don't see business falling anytime soon. There are not that many companies in the world offering this kind of work so we feel very secure in our position in the marketplace and we expect to continue to grow in the coming years."
Nordseetaucher
Services International diving contracting