Independent energy
Established during 1981, Norvento Enerxía is a group of companies devoted to the promotion, construction and operation of power plants that use renewable energy sources. Norvento is owned by the Fernández Castro family and has its roots in engineering and electrical services consultancy, specifically in the areas of renewable energy generation and distribution. Today the business represents a leading force in renewable energy with a long history of industry experience and proven track record of successful operation.
"With over 160 employees and with assets worth circa €200 million, Norvento has been a pioneer in the renewable energy field in Spain, acquiring a proven track record during its over 30-years history," explains Business Development Manager, Samuel Sanchez Mendez. Norvento's team is made up of highly technical professionals allocated to the key areas of activity comprised of energy, engineering and technology. Currently Norvento owns and operates hydro, wind, biomass and solar energy installations. These projects have been designed and implemented to the highest technical standards and epitomise the leading-edge performance in their respective technologies. Throughout 2014 the company's generation capacity totalled 386,371 MWh and prevented the emission of 231,823 tons of CO2 into the atmosphere. "Recently the Group has embarked upon an ambitious strategic international expansion plan and is present in countries such as the US, Brazil, Chile, Poland, Italy and the UK. The Group's main focus in these markets is the development and construction of renewable energy plants and, more recently, the marketing of medium-scale wind turbines.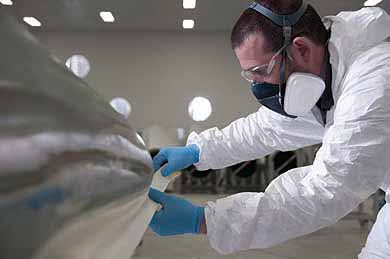 "In recent years, as a result of its broadening experience, Norvento became a technological innovator and began developing the nED100, a completely new medium-scale wind turbine, installing a first prototype in 2011. Nowadays, nED100 wind turbines are a reference throughout international markets, such as in the UK where several installations already benefit from our nED100," Samuel reveals.
Norvento's nED100 represents a state-ofthe- art 100kW wind turbine, incorporating the huge technical advances that have occurred in wind power technology in recent years, which are not available in most products available in the market. Indeed, features such as direct drive, pitch control, IGBT full converter or oil-free concept assure maximum reliability and performance, with the lowest needs of maintenance. "Our best in class design is the result of five years of research and development undertaken by our highly skilled expert team of engineers with over 90 years of accumulated experience in the design and manufacturing of large-scale wind turbines. Additionally, Norvento Group's 20 years' experience in the development, construction and operation of renewable energy plants was constantly called upon throughout the design stages of nED100," details Samuel. "On the other hand, we design and manufacture our own blades, a critical component on which both safety and performance relies. The highest standards and requirements of large wind industry are applied to every part our turbine, a fact that made nED100 the first and only wind turbine of its size to receive full IEC 61400-1 certification, granted by TÜV-SÜD."
Norvento is currently focused on supplying and installing its nED100 turbine, both for its own projects and for its customers. The UK is currently its main market, where medium wind turbines are usually connected to the distribution grid under the microgeneration feedin tariff. However, the future of this incentive has recently been questioned, producing a significant blow to the market. As such Norvento expects a rush of activity before the changes come into effect during January 2016. After this, the group expects medium wind activity for on-grid applications in the UK to drop significantly, but Novento also sees an opportunity to demonstrate that its advanced turbine gives even more added value in new applications, such as behind-themeter, off-grid and smart grid applications.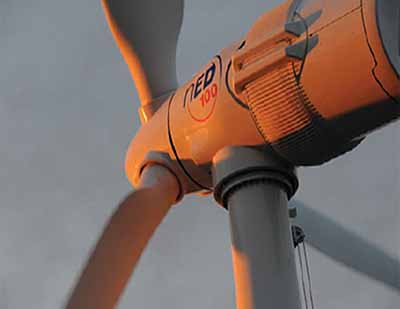 In line with this commitment to enable its customers generating their own sustainable energy with the very latest leading-edge technology, Norvento has taken a further step developing OG+, its solution for Off-Grid generation. "OG+ is a complex system, designed to remote emplacements, which can integrate several features and different technologies, reaching minimum fossil fuel consumption point, or even allowing autonomous operation just with renewable energy and storage, whatever the special characteristics of every project/client are," Samuel elaborates. "OG+ is extremely flexible and can be applied within new installations as well as in existing remote generation systems. Its total integrated operation allows clients to take advantage of every available energetic resource, fulfilling their needs with a safe, stable and reliable solution. On the other hand, nED wind turbines suit perfectly in off-grid sytems like OG+, thanks to their advanced regulation capabilities and their full power converter. Therefore, OG+ and nED turbines are a future solution already available for present needs."
Summarising Norvento's vision Samuel concludes: "More than 30 years ago Norvento saw how renewable energy was going to be part of the future, and becoming a pioneer in this sector was the base of its successful story. Seven years ago, the nED project was born from Norvento's conviction that distributed energy will be the next great evolution in the energy scenario, and since then we are totally committed in contributing with our solutions to a sustainable and reliable access to energy anywhere in the world."
Norvento Enerxía
Services: Production and operation of power plants and renewable energy sources
Issue 125 October 2015