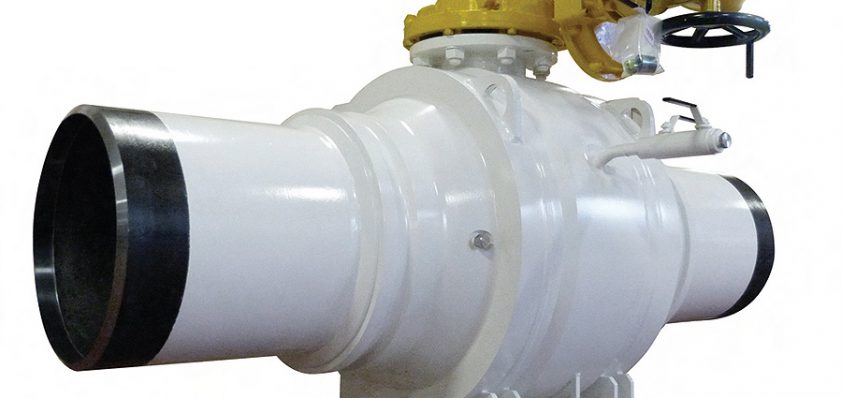 Fast response
Online Valves has witnessed rapid growth over the last five years thanks to a total commitment in providing a high quality service and fast response to companies requiring an urgent solution in the oil, gas and petrochemical markets
Established in 2012, Online Valves Ltd operates as a stockist and distributor of valves for mainstream manufacturers and has developed a solid reputation for delivering a fast track for urgent requirements. A relatively small organisation, Online Valves is able to deliver a flexible, one-stop-shop service to clients operating in time-sensitive markets, such as oil and gas, as Sales Director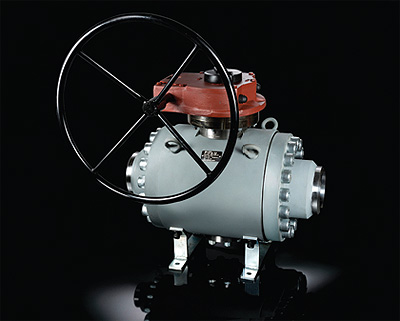 Dave Sim comments: "Because of our size, we can deliver whatever the customer wants. We supply all types of valves, all sizes, all pressure classes and materials; both manual valves or actuated, topside or, subsea. We also supply the associated products such as flanges, fittings, caskets, the hubs, clamps and so on.
"This flexibility means we can provide a single supply of a single component at very little cost right through to complete supply contracts; it all depends on what the customer wants. For example, if the customer is running low on staffing, we could take over part of their procurement function to assist in a busy period perhaps, or, if a rig went down due to a valve problem, we would go to the extremes and ensure we provided an urgent solution; perhaps flying a valve in to site and maybe carrying out urgent modifications to meet an unusal spec. We concentrate on delivering fast track supply with the goal of satisfying the clients urgent requirements for the oil and gas and petrochemical markets globally."
Aware that those operating within the oil and gas industry require efficient solutions of exceptional quality, Online Valves has developed a one-stop-shop solution that delivers on time. "Customers tend to want results fast," says Dave. "In fact, the average lead time in the valve world is likely around 24 weeks delivery, which is not acceptable for the average oil company that has an issue with a valve. Recent projects for us include a major operator in Brazil requiring a fast response, for which we provided a solution in ten days. On a larger scale, we have completed projects that weren't urgent supply, however, we were still fast, with delivery ranging between 18 to 20 weeks."
This adaptability to customer and market demand has resulted in strong global growth for Online Valves, which is currently trading in 28 countries, despite challenging market conditions. "We have been very fortunate as a lot of our market is export and urgent supply, so a lot of big companies are being told don't spend money unless you have to, but that is the case for us anyway," notes Dave. "Because of the manner in which we work, we have experienced very strong growth over the last four years."
In line with this growth, the company is preparing to receive the Queen's Award For Enterprise in International Trade 2016 in July this year. "I would say around 90 per cent of our work is export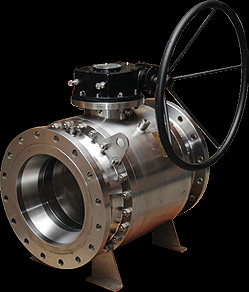 and we have enjoyed significant growth for three years running, which is why we have won this award. It is a great honour to receive the Queen's Award and is also good PR for us as it gives a potential customer confidence that we are genuinely good at what we do," says Dave.
Complementing this flexibility is the company's combination of long-term experience in valves and related equipment and its global presence thanks to locations in Houston, Dubai and Trinidad. In addition to these strengths, Dave also praises the strength of its partners and suppliers: "Our supply chain is key for us; if you don't have that you don't have anything. We treat our partners and suppliers like they are clients, which means we treat them well and are fair while conducting business. By making it easy for our suppliers to sell to us we have increasingly become the preferential customer for many of our suppliers; which brings with it many advantages."
With five years of impressive growth behind the company, Dave is naturally positive about the future of Online Valves without showing a hint of complacency. "From what I see of the market, you can sit by and watch things happen and miss the boat or you can go out and chase it down and make things happen. This is the route we are going for. For example, we opened our office in Dubai last month and have a number of business trips taking place at the minute all over the world. I believe this face to face meetings are vital for successful business development."
Keen to maintain growth levels in a consistent year-by-year basis, Online Valves is likely to expand further over the coming years in line with global market demand for its adaptable and high quality solutions. Alongside this strategic development, the company will also further develop its external branches in Houston and Dubai, as Dave concludes: "I would like to duplicate the success we have here in Aberdeen over in Houston particularly, but I also see opportunities for other branches over the next few years."
Online Valves
Services: Stockist and distributor of valves