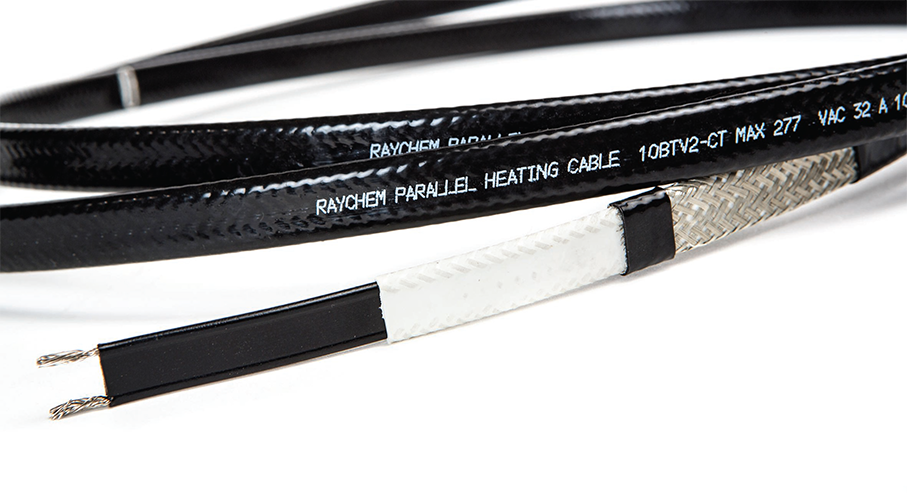 Pentair Industrial Heat Tracing Solutions
Tracing innovation
Operating as part of the wider Pentair corporation, Pentair Industrial Heat Tracing Solutions is an industry leader in the provision of heat management systems. These systems are mainly applied throughout the; oil and gas, (petro-) chemical , mining; and power generation; industries. Pentair encompasses some 30,000 employees, across four global business units that collectively generate yearly revenue of $7 billion. Pentair Industrial Heat Tracing Solutions is one of the 20+ global platforms of Pentair.
"We are a global company with local presence," explains Marketing Manager for Europe, Koen Verleyen. "Our platform has over 2000 employees in 55 locations globally and we are focused on increasing our presence in fast growth regions such as India, Russia, China, Africa and the Middle East. As such we have recently opened new offices in Saint Petersburg, Kazakhstan, Spain, Turkey, and Kenya. We are also increasingly active in sub-arctic regions, and in offshore applications. These include projects with Canadian oil sands, Russian ice-infested regions, the Norwegian continental shelf and West Africa."
Pentair Industrial Heat Tracing Solutions offers a wide range of innovative electric heat tracing products under the trusted brand RAYCHEM, and is recognised as market leader in the field of heat management systems. The Raychem brand is synonymous with self-regulating electric heat trace cables that are used in industrial, commercial as well as residential applications. Raychem introduced the first self-regulating electric heat trace cable to the heat tracing industry during 1974. The technology was revolutionary at the time and remains unique today due to the ability to adjust power output to compensate for pipe and ambient temperature changes. Of additional benefit is the fact that Raychem self-regulating heating cables are cut to length and can be field terminated, which makes them simple to design, install and maintain. The brand remains the industry standard and since inventing the technology, Pentair has sold over 1.6 billion feet (500,000 km) of Raychem brand self-regulating cable.
Today Pentair is a global solutions expert in the provision of electric heat tracing systems, with the ability to provide engineering design services, procurement, fabrication and site services to clients anywhere in the world. Pentair is committed to offering safe, reliable and cost-effective heat tracing installations and is capable of handling heat-tracing projects of any size and scope.


"With every sale of Pentair products the application is not just about making the product available; it's about integrating it with the infrastructure that is already in place. It is not just a product sale, it is an overall solution and services sale," elaborates Growth Applications Manager, Rick Newell. "It is great having a heater to heat a pipe, oil well or the surface of a helideck, but it is important that the product is designed correctly to do what it is supposed to, that the infrastructure has been designed appropriately and that the system has been installed correctly. It's about making sure the clients get the true value out of the product over what can be a 20 year lifespan."
Despite challenging market conditions, Pentair has remained strong and continued to grow as the market leader in heat management systems. From a European standpoint in particular, the combination of the crisis within the Ukraine and the present low oil price has resulted in a slowdown of speculative projects and a requirement for increased efficiency and cost-saving in sound oil and gas extraction operations that promise a greater certainty of return. However while the oil and gas industry has been less active than in previous years, Pentair has successfully navigated a volatile market through innovative design solutions and the broad application of its products. "The challenges in the market have resulted in a major slowdown within the oil and gas industry and there are obviously some knock-on effects that come from that. For example the low oil price means that the petrochemical industry – which is another area that we are very active in – has had a chance to expand, because the broad product for the petrochemical industry has come down in price. Overall while the current oil price has had an impact on the business, it has not been highly dramatic," Rick reveals.
In response to the present and future needs of its clients, Pentair stands ready to deliver tailored heat management solutions that are designed to meet the requirements of several growth areas. "The Ukraine crisis, the low oil price and significant uncertainty are definitely present within the market, but Pentair has a growth strategy and there are definitely new opportunities," Koen says. "We identify our growth opportunities as applications in oil field services (OFS), where we also provide heating technologies to raise the oil temperature and reduce its viscosity for Enhanced Oil Recovery (EOR), and to mitigate the risk of wax or hydrate formation in the production tube for Flow Assurance; pipeline services including versatile heating technologies for flow assurance in pipelines up to hundreds of kilometres long to transport oil from these remote and hostile areas; and winterisation solutions using heat-tracing for anti-icing and de-icing of handrails, emergency routes and heli-decks and freeze protection of pipes, instruments and other equipment of offshore platforms and marine vessels."
As the oil and gas market continues to evolve, Pentair will continue to develop its products and services to meet the unique requirements of its clients as they continue to operate in increasingly demanding environments. "No matter what anybody says about dwindling reserves, more and more reserves are being found. These reserves may be harder to extract, but they are being found therefore demand will not decline in this area over the next ten to 20 years," Rick concludes. "Definitely there are all sorts of issues around extracting oil from the Arctic region, but it will happen. Likewise other areas that have traditionally not been big oil producers will also become important, such as Africa and India, which still produces very little oil compared to what they have. For Pentair the strategy is to be ready for those developments and to support these areas because anything that is peripheral at the moment will eventually become mainstream."
Pentair Industrial Heat Tracing Solutions
Services: Heat management systems
Issue 125 October 2015