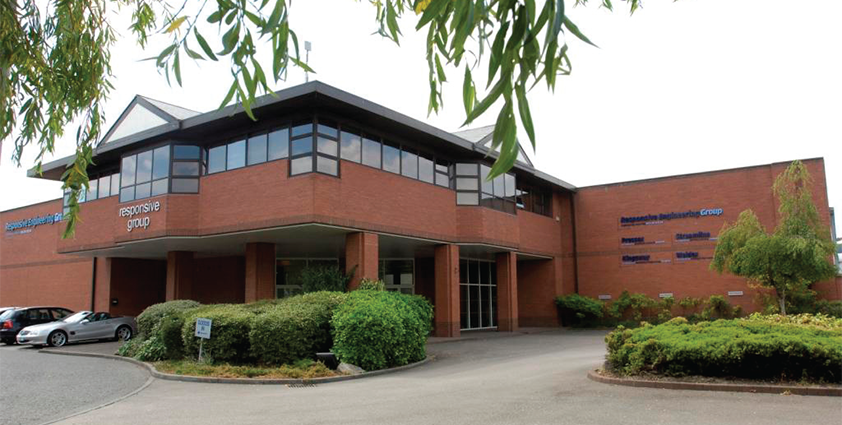 The desired response
"The Responsive Engineering Group was formed back in the year 2000 with the coming together of three existing companies, all of which had been trading previously for upwards of 20 years, and a new machine company," explains Peter Bernard, managing director of Responsive Engineering.
"The company steadily grew and, following a management buyout in 2005, it has gradually become more and more market focused as time has gone by.
"In 2008, Responsive Engineering made a further acquisition that helped expand its machining facility to the substantial size that it is to this day. Over the years the company has worked in a number of markets and gained a tremendous amount of experience allowing it to turn its core focus towards the energy market, particularly the oil and gas, subsea and power generation sectors. In this market Responsive Engineering is a first choice supplier to several multinational players, able to serve these clients with the best level of performance and provide on-time delivery, something that is absolutely critical in this industry."
Responsive Engineering is made up of four main trading divisions, Exact, Weldex, Streamline and Pressex. These divisions provide a comprehensive range of integrated manufacturing services including precision CNC machining, specialist welding and high integrity fabrication, laser and waterjet cutting, pressing assembly and testing. "Originally, each of these divisions was an individual trading company until 2009 when they were 'hived up' into a single entity," Peter continues. "With the brand names retained, the Responsive Engineering Group offers a broad and specialist manufacturing service that is very attractive to original equipment manufacturers that can access these multiple engineering capabilities through any one of the divisional portals.
"For each individual project the company will appoint a project manager to act as the single point of contact who would then be able to co-ordinate the involvement of Responsive Engineering's different divisions. The client in question can also be confident that Responsive Engineering possesses all of the necessary accreditations to carry out any task. Naturally it retains ISO:9001 status, essential to working in the oil and gas industry, but it also is accredited to ISO:3834, which is the advanced welding standard. The company was the first in the North East of England to acquire this certification and from a health, safety and environment management point of view, each division works to 18001 and 14001 standards."
Dealing with highly technical products and demanding materials obviously presents a number of challenging issues. As Peter highlights the importance of the supply chain in meeting these challenges "The company outsources finishing processes such as painting and plating, non-destructive examinations and heat treatments, therefore supply chain management is of an ever increasing importance. The company is taking a lot of action to measure this, making sure it is performing to the highest possible level and working with each individual element to improve overall performance; after all Responsive Engineering's performance is only ever as strong as its supply chains' weakest link.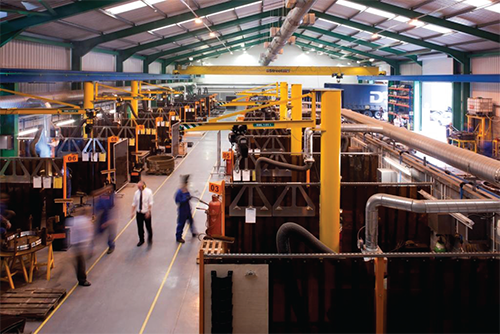 "Responsive Engineering boasts literally hundreds of years of engineering experience within the group. The combination of specialist engineering services provided is certainly a key strength as is the company's ability to understand the marketplace, the drivers within those markets and the needs of the customer. One of the other characteristics of the company that really sets it apart from the rest is its willingness to invest heavily in the business. Money is never taken out of the business, rather it is reinvested back into it to develop new solutions and applications."
Over the last 12 months Responsive Engineering has spent over £2 million on new machinery and a further £1.7 million on relocating its specialist welding and fabrication facility: "The investment in machinery has allowed the company to increase both its capacity and the volume of work undertaken. This has been partly achieved through a series of multi-tasking Mazak machines that help reduce lead times and make the company more efficient and productive," Peter says. "First and foremost, this is all to the benefit of the customer. The accuracy of the machines is exceptional and they reduce the risk of quality issues as well as improving on the company's already impressive delivery performance. As far as the new welding and fabrication facility is concerned, this now has 37 separate welding bays, a series of portable clean rooms and extraction systems that far exceed current health and safety requirements and help create a very healthy, clean and well organised environment."
As Peter goes on to reveal, machinery isn't the only valuable asset the company is investing in on a continuous basis: "Responsive Engineering has a very strong apprentice programme. In the last year alone seven new apprentices have come onboard and this strong recruitment process continues unabated. The company is constantly on the lookout for skilled engineers, operators and project managers, and it has found that apprentices play a very important part in laying the foundations for future success. It is fair to say that any company in this industry not taking the same approach to developing this next generation of workers really isn't looking towards the future."
With over 150 employees now on the books, a turnover of £12 million recorded in 2010 and a target to increase this by £2.5 million in 2011, Responsive Engineering has a rolling business plan to steer the company to even greater success: "With the increase in activity within the oil and gas market, each of the company's divisions is seeing more and more opportunities, many of which it would not be able to capitalise on without the right level of investment. Following the management buyout of 2005 the company initiated a five-year plan and in 2010. Having broadly achieved everything it had set out to do, it created a new plan that takes the business through to 2015. By this time it is hoped Responsive Engineering will be making in the range of £20 million per year in turnover, a target that the company is already well on its way to achieving," Peter concludes.
Responsive Engineering
Services: Multi-discipline service provider