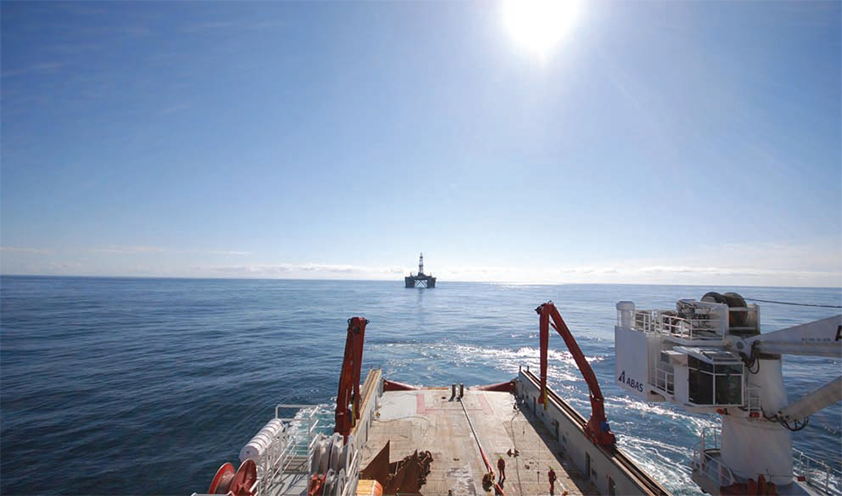 Deeper understanding
When it was last featured in European Oil and Gas Magazine during May 2012, Ross Offshore had recently completed a merger between the former incarnation of the company and Odfjell Well Management in 2011.
Each company brought with it several years of operation and experience that were combined to meet the anticipated increase in production across the Norwegian Continental Shelf (NCS).
Today Ross Offshore operates with a turnover of around NOK 600 million, with around 130 employees and approx 150 further consultants. Ownership of the company is divided between Odfjell Drilling and HitecVision, who each control 40 per cent of the business, with the remaining ten per cent held by minority shareholders and management. The result is a unique blend of financial and industrial ownership that is highly active and extends a high level of competency to the company.
Since 2012 Ross Offshore has expanded its operations to include a subsea and well intervention branch, so that it now operates a total of five dedicated divisions. The other areas in which the company specialises in include drilling and well, resources, marine and logistic, and subsurface. Through this breadth of expertise Ross Offshore is able to facilitate the execution of wells from the planning stage through to drilling and final well report. Cross-disciplined teams from each of the company's areas of expertise carry out regional evaluation and seismic acquisition, data processing and geological model building. Furthermore, it is able to provide seasoned professionals within the drilling and well disciplines, to comprehensive package of procurement, logistical and marine operations associated with these areas.
The operator's operator
The company's mission is to provide clients with effectiveness and efficiency beyond their internal capacity, and to provide knowhow on areas where the operator's maybe lack in experience. To date this has provided capacity and competence to some of the sector's most successful operators, including Statoil, Wintershall, VNG, Premier Oil, Det norske and Suncor.
A key strength for Ross Offshore is in the trust its clients have in the company to carry out works in-house through its own work processes, while incorporating those of the customer. Its company management system (CMS) incorporates quality, health and safety and environment management systems. Further to this customers are afforded full confidence, as Ross Offshore CMS is in full adherence to ISO 9001:2008 and ISO 14001:2004. As part of its adherence of the CMS and ISO standards, Ross Offshore employees are expected to assume responsibility for their own safety and adhere to its corporate philosophy of doing the job right and safely the first time, following rules, procedures and professional standards, complying with the company's core values and business conduct procedure, expanding competence through lessons learned and experience transfer, focus on environmental aspects and demonstrate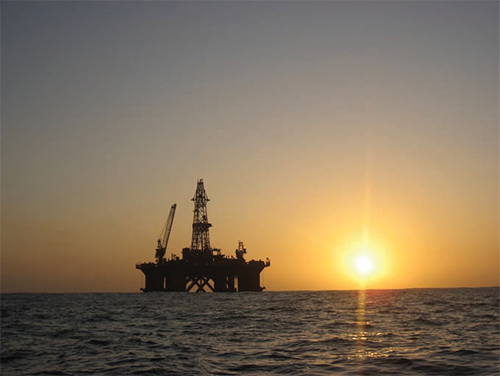 respectful behavior.
The majority of Ross Offshore's operations are located within the NCS, and as of January 2014 the company has entered into an agreement with Hannon Westwood to act as its exclusive Norwegian representative. Hannon Westwood has provided board level insights to the UK government and key opinion formers for over 18 years. Its flagship Atlas Intelligence Service, which delivers expert technical and commercial insight is vital for upstream companies and financial institutions. Access to Hannon Westwood's unique blend of technical and commercial intelligence will further define Ross Offshore as an invaluable partner on the NCS.
Another key development for the company, which occurred as recently as February 2014 was the final acquisition of 100 per cent of Ross Engineering. Ross Engineering was originally founded in 2008 and specialises in design, drilling, completion and work of wells within the oil and gas and geothermal industries. Previously Ross Offshore owned 40 per cent of Ross Engineering adding considerably to its knowledgebase, as Ross Offshore CEO Frode Losnedal elaborates: "This represents a great contribution for Ross Offshore. Ross Engineering has already added a considerable amount of knowhow, and with this we will expand our business to areas such as land-exploration and geothermal drilling. We look forward to incorporating Ross Engineering to the already strong and firmly based Ross culture and welcome them as full member of the 'family'."
With these developments and a strong knowledgebase, the future will be exciting for Ross Offshore. It is currently engaged in a long-term contract with Statoil, which took effect as of January 2014 as an extension of its previously existing contracts. As part of a working relationship between Ross Engineering and Oilspec AS, the contract is set to last for a minimum of five years, with further options that could see the agreement in place for as long as ten years. Ross Engineering will be focused on areas such as geology, geophysics, reservoir technology, production technology, petrophysics and production data management.
"This is a significant contract for Ross Offshore. We have worked with Statoil for several years in many areas and this will further strengthen our relationship. The contract confirms our position as a key provider of drilling, well, exploration and petroleum technology. Ross Offshore see it as a privilege to be able to continue to develop with such a major actor on both the NCS and internationally," says Frode.
Throughout the coming years Ross Offshore will continue to offer its expert services on the NCS and seek to achieve further organic growth. In doing so it will follow its core values of operating in a safe, accountable, competent and flexible manner. The company is at the forefront of finding creative solutions to new or existing challenges, with a firm focus on development for the future.
Ross Offshore
Services: Consultancy, engineering and project management solutions