SE Shipping Lines PTE Ltd
Heavy transit
Operating as a Singapore-based entity, SE Shipping Lines PTE Ltd was founded during 2007 and has been actively involved in the heavy lift and shipping segment since 2008. Today the company represents a market leader in the provision of niche end-to-end, customer driven solutions for the worldwide transportation of project and break bulk cargos, with a specialisation in windmill components in both onshore and offshore applications. Within this segment, SE Shipping Lines has earned a trusted reputation in meeting the needs of its clients in undertaking complex lifting and transport operations.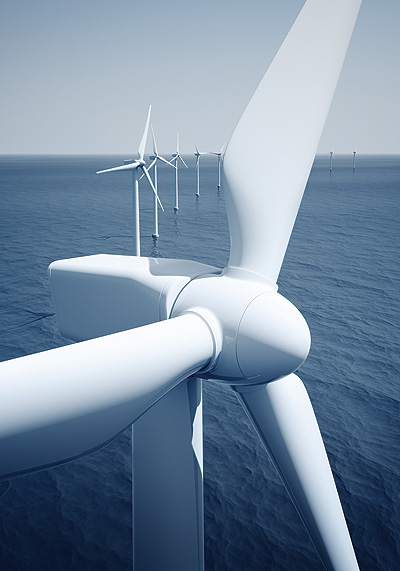 Traditionally the most common cargos carried by the company are windmill parts, which are typically produced in one location and commissioned in other countries around the world. SE Shipping Lines is able to meet the ocean transport needs of its clients, such as India-based turbine supplier Suzlon Energy Limited, which is a wholly independent business associated with SE Shipping through one of its shareholders. Additionally SE Shipping Lines has been able to leverage its experience working with Suzlon to transport windmill components for well-known industry players including GE, Vestas, Lely Aircon and Alstom.
Through a growing track record of successful transport operations, SE Shipping Lines has developed close relationships with its clients and windmill manufacturers. This allows the company to participate in requests for quotations (RFQ) and tenders for ocean transport movements. Windmill components and other large high-volume cargos incur a significant logistical cost and typically these cargos are tendered to qualified shipping lines and awarded according to competitiveness, reliability and fleet strength. Throughout its history, SE Shipping Lines has consistently proven successful in winning a number of such tenders and executing them accordingly.
Further to the transport of windmills and associated components, SE Shipping Lines manages five multi-purpose vessels (MPV) that allow it to carry cargos across various industry sectors. The company's MPV fleet is suitable for the transport of a range of cargos, including oil and gas components comprising turbines, pipes and bespoke heavy or oddly shaped equipment. The delivery of large non-standardised equipment requires a lot of planning and engineering during preparation for transport. Owing to the expense of these cargos, often clients as well as cargo insurers have specific requirements that need to be addressed. Therefore SE Shipping Lines operates an in-house specialised engineering team to ensure that all of the required information, documentation and planning services are met and that the cargo is ultimately delivered safely.
Its in-depth knowledge and industry experience has allowed SE Shipping Lines to work with some of the marine industry's leading names in heavy lifting and transport. Furthermore by nurturing close relationships with clients and freight forwarders alike, the company has established itself as a globally recognised market player. This is demonstrated by the close relationship SE Shipping Lines has developed with the globally renowned equipment manufacturer Siemens, which maintains a list of shortlisted shipping lines that are invited to tender its ocean transport operations. Every year there is an agreed code of conduct in regards to how companies approach RFQs and every month potential partners receive a list of the heavy products that Siemens needs to transport. SE Shipping Lines has tendered for and won several significant transport orders for Siemens and remains as a shortlisted service provider for the company.
A lot of the deliveries undertaken by SE Shipping Lines is undertaken through forwarders including DSV and DHL, as well as local manufacturing companies. Within Korea for example, the company recently transported cement sleepers that were produced for an upcoming mining project in Australia. The total load of the sleepers was 100,000 tonnes, which was transported over the course of 12 months, with an average of between 10,000 and 12,000 tonnes each month. The main contractor of the project was Samsung, as well as Hyundai Merchant Marine for which it finally executed the ocean transport.
The vessels utilised by SE Shipping Lines are managed by its SE Ship Management division that supervises all of the vessel's technical requirements and ensures that the ships are crewed by qualified and well-trained seafarers. It also ensures that that the crews are relieved regularly and that the vessels comply with all of the necessary health and safety matters. All of the company's operations within SE Shipping Lines and SE Ship Management work from a centralised location in Singapore, from where it is able to maintain direct contact with its clients. During 2015 the company consolidated all of its operations in Singapore and by the end of the year all of its branch offices in Houston, Hamburg, Sydney and Mumbai were closed. This was in response to increasingly challenging market conditions and a desire to streamline the business and shield it from the cost of overheads. Today all of the company's functions, such as finance, corporate matters and administration are all carried out in Singapore by a staff of 20 personnel.
While the low cost of oil has resulting in a slowdown of operation within the oil and gas market in general, SE Shipping Lines has remained active in delivering components to operations that are close to completion and spare parts. Additionally, the continued development of wind energy market represents a core area in which the company is set to lead the way throughout 2016 and beyond.
SE Shipping Lines PTE Ltd
Services: Heavy lift and logistics specialists