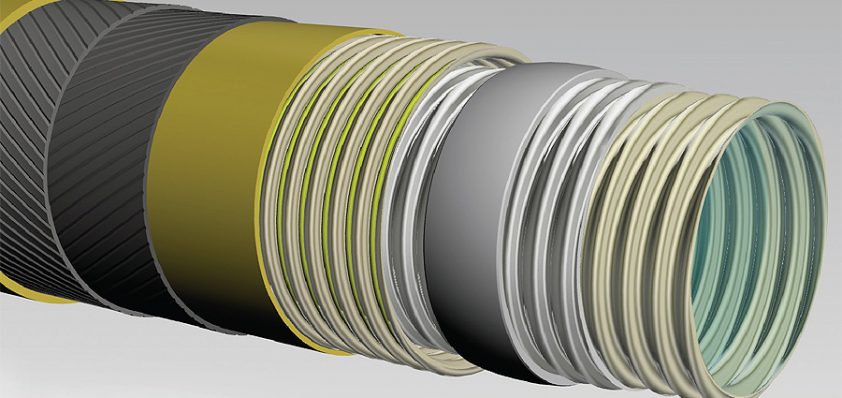 A flexible offering
Established in 1990, SeaFlex AS is a specialist company within offshore riser technology.
With a clientele database comprising of major oil companies and offshore contractors, SeaFlex's services range from feasibility studies through to detail design and offshore surveillance within the areas of steel risers, flexible pipes and riser management technology. Its main office is located in Asker, near Oslo Norway, while SeaFlex operates worldwide including in Norway, the UK, the Gulf
of Mexico, Canada, Brazil and West Africa. SeaFlex is also present in Houston with an office, presently with four people with plans for extension over the next few years. SeaFlex possesses a highly experienced workforce with background from research to offshore operations. SeaFlex co-operates with specialists from all relevant parts of the industry ranging from research institutes to manufacturing companies, and its position as an expert within the main business area is maintained by concentrating on development of improved theoretical methodology based on feedback from testing and operational experience.
SeaFlex offers its clients a wide range of expertise including flexible pipes, riser management technology, steel risers and technology development. It is able to provide its clients with engineering services in flexible pipe technology based on more than 20 years' experience within:
Conceptual design
Riser system detail design and installation planning
Qualification testing
Advanced fatigue analysis in irregular waves
Advanced FE analysis
Riser and umbilical service life extension
Integrity management for risers, flowlines, umbilicals and subsea components
Damage investigations
Riser and umbilical inspection, monitoring, repair and replacement
Its services have been used in various significant projects including Åsgard A/B project by Statoil, Troll B/C projects by Norsk Hydro, the umbilical installation on Ormen Lange by Hydro, the Girassol project by Total and the Kizomba A/B projects by ExxonMobil, to mention a few.
Riser Management Technology (RMT) is one of SeaFlex's departments, that works with software related to SeaFlex's engineering services. One of its main target areas is integrity management (IM) solutions such as Work-Over Fatigue Monitoring System. Its IM solutions provide web-based solutions for online analysis, integration with SAP and encapsulate SeaFlex engineering services. In co-operation with Kongsberg Maritime, SeaFlex also delivers riser management systems (RMS) for optimised operation of drilling and work-over risers.
Its department for steel riser technology focuses on the structural integrity of steel or generally metallic riser systems and their structural components. Through this service, the company is able to offer engineering services on all types of known riser systems including top tensioned risers, completion and workover risers, drilling risers, steel catenary and wave riser systems as well as hybrid riser systems (such as riser towers). SeaFlex is also involved in the development of next generation technologies for well drilling and completion. Examples of this are Riser-Less Well Intervention (RLWI) and system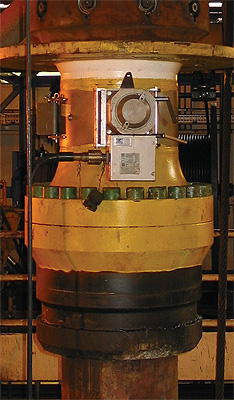 s for Through Tubing Rotary Drilling (TTRD).
Research and technology development forms a fundamental part of SeaFlex's work. Throughout the years, it has participated in a number of JIPs and other research projects on flexible pipes, metallic risers and cryogenic pipes. The company has been instrumental in developing independent engineering tools for structural analysis of flexible pipes and software for online monitoring of drilling and work-over risers, including VIV monitoring.
In ensuring to stay ahead of competition, SeaFlex recently presented a new methodology for estimating fatigue in the tensile layers in a flexible pipe at the Flexible Riser Technology seminar in Trondheim. The aim of the seminar was to assemble key persons that are involved in the development of flexible riser technology, for dissemination of knowledge and experience. The methodology, branded as FlexStress, combines validated tools for global dynamic analyses and local stress analyses, and opens possibilities to perform stress analyses in the tensile layers of a flexible pipe applying the full irregularity of a real sea environment.
This reduces the uncertainty related to the traditional approach of using regular waves. SeaFlex has already used FlexStress on projects with outstanding results, giving prolonged field of life for flexible risers. The industry is pushing hard for offshore production of LNG as well as floating receiving terminals for LNG. In this arena, SeaFlex, through the OCT group, is heavily involved with development of a large diameter flexible LNG pipe, a key technology enabler for offshore transfer of LNG. SeaFlex is involved in two main activities, the Cryodyn 500 JIP and in the OCT group. The Cryodyn 500 JIP, initiated in March this year is headed by Framo Engineering with Chevron, Shell and StatoilHydro as participants. The objective is to manufacture and qualify a 16 inch flexible LNG pipe. The OCT group consists of Framo as the system supplier including cryogenic swivels, Nexans as the pipe manufacturer, AkerKvernerPusnes provides the mooring, pullin and connection systems and MIB the connection and valve units (QC/DC). SeaFlex is in charge of detailed pipe design and vessels motion analyses.
In moving forward into the future, SeaFlex will continue to stay competitive in a very
challenging industry by improving its product and services. There is tremendous opportunity to grow the business and take advantage of the expanding marketplace, as well as growing with its customers.
SeaFlex AS
Services Offshore riser technology