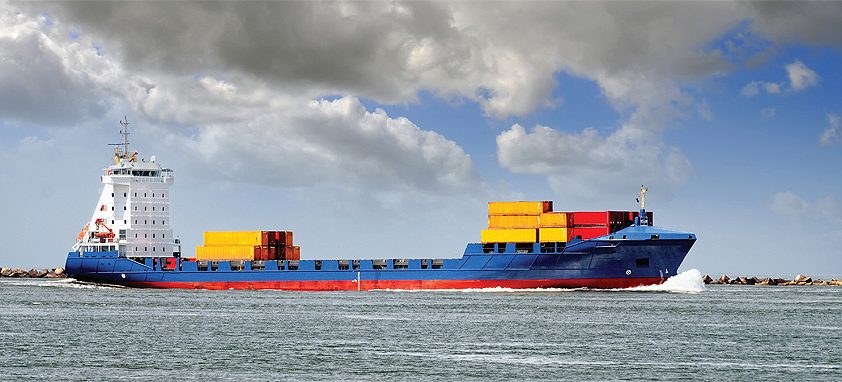 Slavenburg and Huyser B.V.
Skills that travel
Slavenburg and Huyser was established shortly after the end of World War II, during the 1949 post-war reconstruction of Rotterdam, in the west of the Netherlands.
During the company's formation, its initial activities involved providing forwarding and vessel chartering, operating as a traditional liner and forwarding agent and later, developing an emphasis on ship-broking. The business is now a member of the Paris-based Naxco Group; a leading company that operates more than 22 subsidiaries, which cover almost all transport related activities.
Leo Poot, sales director at Slavenburg and Huyser, comments on its history: "We started 60 years ago with traditional forwarding activities, which of course in those days only existed out of bulk, break-bulk and conventional cargoes. It wasn't until the 1960s when containers were introduced, an important development in the logistics industry that we became immediately aware of, that a change was made. We started to develop into the worldwide operating logistics service provider, and now handle approximately 250,000 containers annually. Throughout the business' existence, it has acquired several new lines and is currently representing well-known shipping lines such as OT Africa, Senator, Contaz, KNSL, Baltica and FCL Carrier."
In recent years the company's range of logistics services has expanded steadily in response to market demands, and it is now an authorised customs and clearing agent for vessels of varying sizes, for all ports in the Netherlands. It has an extensive portfolio offering commercial and port related services to ship owners, including custom clearance; vessel attendance and assistance during dry-docking or repairs; load and discharge operations; crew changes, port-cargo-claim or juridical problems; and redeliveries of time charters, amongst others.
Adding this specialised logistical service was a natural response, due to the organisation already acting as a booking and port-agent for major container and break-bulk project cargo agencies at that time. Bert de Nooijer, managing director of the company, explains: "We found that from the shipping side of the business, there were more and more requests from shippers asking if we could provide the logistics forwarding and the airfreight for them. And so in the later stages we started an airfreight office from Amsterdam's airport, Schiphol. From there we do all our airfreight activities and from our Rotterdam head office, we handle the logistics services for direct shippers." In 2005 the company established its own airfreight offices at Amsterdam-Schiphol airport, where it has its own office with specialised, commercial, operational and custom staff.
He continues: "In the mid 1980s we became deeply involved in the offshore industry, building a number of diving support vessels and semi submersibles. From that period on, we were contacted on a regular basis by various companies that undertake supply chain shipments offshore. In the last few years we have seen the offshore activities in the Netherlands expand tremendously; dredging, piping, offshore shipments, and big vessels that were built in the Far East in China, Indonesia, Singapore, are all coming for completion at the shipyard in Rotterdam. For those kinds of vessels we were organising supply chains and picking up spare parts all over the world, supporting them, doing the customer formalities and bringing them to the shipyards."
Slavenburg and Huyser's logistics side of the business involves activities such as forwarding by sea, land, inland waterways and air; special project shipments; supply chain management; warehousing; packing and repacking; trucking; all customs activities; operating sea freight forwarders, such as NVOCC (non-vessel operating common carriers); weekly services to the main ports in Greece, Israel, the US, the Middle and Far East, India, South Africa and Australia; transport consultations; and cross trades. Additionally, with over 2500 square metres of storage and
transhipment space available, the company is fully equipped to store even hazardous cargo.
Bert discusses the key aspects involved in running a successful logistics operation: "The focus is to go out and look at the place where the goods come from, together with the client, so that both of us can agree to the same principles. If long distance road transportation is involved, then we follow the roads to see what all the problems could be. We have a team of people to attend to that, in conjunction with authorities, that can feed the information in. Together, we all discuss whether we need to address any special requirements. By visiting the sites, we can anticipate obstacles in order to be better prepared."
Continuing, Bert comments on what sets the business apart from its competition in the market: "I believe the company's key strengths lay within the very personal involvement we have with our projects and clients. The extensive experience of the company is also an asset; it has been involved in logistics for 60 years in all kinds of projects worldwide, working for the United Nations, the Australian army and for the Dutch army in bringing goods to Afghanistan. We have acquired a lot of knowledge over the years and I think there aren't too many companies with such widespread logistical experience in shipping, container shipping, custom formalities and warehousing. We offer our clients an extremely quick response from the moment the confidentiality agreement is signed, arranging how we are going to address the logistics, from where, and what are the most economical and workable ways."
The business' recent projects include involvements with Grootint GRP Systems; a 2008 to 2011 contract in which Slavenburg and Huyser are fully responsible for co-ordinating, reporting and trucking a 6.5 km fibre plastic reinforced epoxy piping system from Italy. Bert comments: "I see the offshore market expanding in the coming years. We are very well placed and widely known, and the work we are completing for Grootint gives us an entrance to new projects. Obviously people are observing our good performance."
The company is also executing complete shipments by liner vessels, sea-worthy pontoons and specialised charter vessels, for reputable Dutch dredging and harbour-port building companies. Presently, it is executing the transport of five huge special cargo-barges, each weighing 130 tonnes, for shipment from a Turkish shipyard to Antwerp. It is additionally responsible for the port agency of Sea Fox 1, carrying out the various logistic demands of its owners.
Despite both on and offshore logistic challenges ahead, the company is responding well by sharpening its supply chain strategy and process-lines, and outsourcing logistics services and responsibilities. Its supply chain and just-in-time concepts are saving its clients considerable cost and time and it is strengths such as these that are providing the firm with its ongoing success and expanding customer base.
Slavenburg and Huyser B.V.
Services Logistic service provider, forwarding and ships' agent