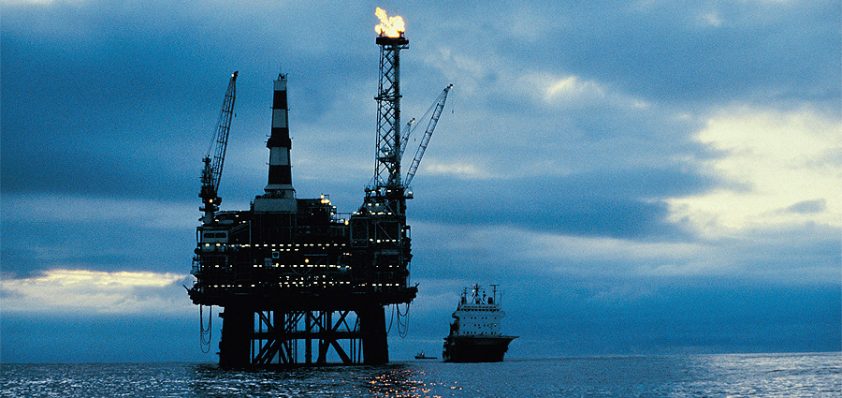 Silver service
Smith Services is one of the world's leading suppliers of drilling products and services, fishing and remedial services, and completions systems.
The business, which operates in over 130 locations worldwide, prides itself on its field experience and service levels, placing key emphasis on strong partnerships with its clients.
The company strives to provide its customers with products and services that improve reservoir exploitation efficiency, reduce time spent on drilling/remedial operations and reduce the risk of lost time due to downhole tool failure. These challenges are met through the responsible application of new technology, the strength of an experienced operations team and a portfolio of proven products.
Smith Services operates as a business unit of Smith International, one of the world's leading suppliers of premium, leading edge services to the oil and gas exploration and production industry, and the petrochemical sector. Operating through four business units, Smith International is capable of providing one of the industry's broadest portfolios of state-of-the-art products and services. These include drilling and completion fluid systems, three-cone and fixed cutter drill bits, waste-management services, reamers, turbines, fishing services, drilling tools and multilateral systems.
Smith Services has a clear mission – 'to be a leading provider of drilling, remedial and completion products, services and solutions delivering value to the oil and gas, E&P industry.' The company aims to provide its customers with 'value through technology', which translates into product and service solutions that will realistically reduce the cost of their drilling operations and help them produce oil and gas more cost effectively and more safely.
The company's products, services and solutions portfolio includes:
Drilling Products & Services – Smith Services provides a comprehensive range of drilling products and services, including leading bottom hole assembly technologies. For example, the Hydra-Jar Tool sets industry standards for both functionality and reliability when drilling problems are encountered, while diamond enhanced reamers, stabilisers and drilling on gauge (DOG) subs improve hole quality. The company also offers expandable reamers such as the tenacious Rhino Reamer to enhance borehole enlargement performance, and the Trackmaster Plus Wellbore Departure Systems offer a suite of one-trip cased or open hole exit technologies customised for specific applications. Smith Services is also a primary manufacturer of high quality drilling tubulars such as Drill Pipe, Hevi-Wate Drill Pipe and Drill Collars and offers a comprehensive tubular service program through a network of inspection and repair facilities located throughout the world. The drilling products and services line-up also includes a range of surface and rig equipment such as rotating control devices and torque control systems.
Fishing & Remedial Services – Smith Services provides a comprehensive range of fishing and remedial services for both open or cased hole applications. These services are available in the major oilfields throughout the world, all supported by specialists familiar with local conditions and challenges. A senior operations solutions (SOS) team meets daily to offer additional support when and where it is required. Thru-Tubing services include fishing, milling, cleanout and many other services carried out inside or below the production tubing. Smith Services also offers a broad range of well abandonment, pipe recovery, casing milling and removal and explosive services.
Completion Services – Completion Systems is a major supplier of service tools, a full range of packers, bridge plugs and knowledgeable people with the skills to run them successfully. The company
provides a global offering in the area of performance-oriented liner and completion equipment. The comprehensive product line includes production packers and accessories, service tools, liner hangers and packers as well as surface equipment. All of these have been successfully and extensively run throughout the world supported by field operations with a reputation for 'getting it right'.
The Pocket Slip Liner Hanger System is one example of a unique type of tool developed in response to the evolving needs of drilling and completion markets. This is radically different from other liner hangers, providing the ability to set long heavy liners with minimal casing distortion and maximum flow by area. Integral and tieback packers can be run with this system using the new 'Frontier' element designed with a 10k differential pressure rating.
New products in the completion packer line maximise performance for application-specific operations, such as fracturing. For example, the new ISOFRAC Packer offers new fracturing options to improve production and reduce stimulation costs. It is a single trip, tubing conveyed, selective set, isolation straddle packer, which provides the ability to target specific zones in the reservoir and isolate the frac to these intervals. This improves frac performance, as each zone is individually fractured to screen out and proppant is not wasted on zones of noninterest. This not only improves overall frac performance, but also reduces the operating costs associated with well servicing operations.
The unique packer-type sealing elements of the ISOFRAC Packer alleviate many of the operational issues associated with traditional fracturing systems. Piggy-back fracturing systems utilising a double-grip bridge plug and packer combination to isolate multiple zones can be complex to operate and difficult to retrieve in sand-laden environments. Cup-type fracturing systems are not ideally compatible with high differential pressure ratings or exposure to wellbore fluids with high aromatic contents. The new ISOFRAC Packer addresses all of these concerns by providing a system that is integral in design, cost effective to run and reliable in recommended applications.
The features and benefits of the ISOFRAC include:
Packer-type sealing elements allow multiple zones to be fractured to differential pressures up to 69 MPa (10 ksi)
Resilient elastomer composition ensures seal retention in the presence of hostile aromatic fluids
Internal debris barrier system prevents frac proppant from interfering with critical component function
Fluid bypass and equalisation system ensures consistent tool movement and retrieval
Ported sub design permits flow volumes two and a half times those of tubing, minimising component and casing erosion
Long perforated intervals can be fractured by using conventional tubing or pup joints to increase effective straddle length
Redundant safety plugs built into the tool body eliminate the need for wireline blanking plugs
Always being at the forefront of industry initiatives, Smith Services has established a Health, Safety and Environment program that strives to exceed, not only today's oil and gas industry standards, but also identifies future needs and proactively evolves to set the standards for the future in the oil and gas industry.
As new and more challenging oil and gas exploration activities are undertaken in deeper waters and harsher conditions, there are increasingly new safety hazards and environmental concerns needing to be addressed. Smith Services has committed itself to being continuously proactive in identifying and developing solutions to these future hazards and concerns.
Parent company Smith International has its own dedicated HSE management team that directs and co-ordinates the company's HSE activities globally. Each of its worldwide locations has HSE representatives responsible for upholding the policies and procedures of the HSE system.
Smith Services' quality initiative is called Q21. This program charges every single employee of Smith Services with the responsibility for absolute involvement in its total quality process. Smith Services uses the Philip Crosby four absolutes of quality, and operates a continuous training program across the company to ensure that all employees are trained in its quality processes.
February 2007 saw an exciting development for Smith Services, as it saw the creation of a new borehole enlargement business group. Smith Services and another Smith International company, Smith Technologies have combined their wellbore enlargement products into a new operating group called Smith Borehole Enlargement, and appointed Mark Burtonwood as vice president and general manager of the group.
"Smith Borehole Enlargement combines Smith Services' leading wellbore enlargement technologies, including the Rhino Reamer and Reamaster, with Smith Technologies' innovative drilling products and software systems, such as Quad-D bi-centre bits, and IDEAS drilling dynamics analysis," said Bryan Dudman, president of Smith Services. "The combination of the knowledge, experience and worldwide resources of Smith Technologies and Smith Services will lead to the delivery of high-quality wellbores through comprehensive pre-job analysis with unmatched on-site performance, and post-project review."
"This single focal point for wellbore expertise brings a Smith quality borehole to operators worldwide, for every drilling objective," said Mike Pearce, president of Smith Technologies. "Customers will be able to gain access to the co-ordinated capabilities of the new group through their existing sales and service representatives."
As vice president and general manager of Smith Borehole Enlargement, Burtonwood brings more than 22 years of oilfield sales and operations experience to the group. He has held assignments in Latin America, North and West Africa and Europe, and previously managed Smith Technologies' operations in the Russia/CIS region. The Smith Borehole Enlargement group will be based in Houston, Texas, and will operate through Smith Services and Smith Technologies worldwide locations.
In conclusion, Smith Services provides the global upstream oil and gas industry with a broad range of technically advanced products, services and systems that deliver real benefits to its customers. The company has to maintain its strategic focus on remaining an innovative leader in engineering design, to carry on satisfying the needs of a continuously evolving industry. As wellbore construction and completion designs become more complex for harsher, deeper water environments, Smith Services will be there to meet the challenge.
Smith Services
www.siismithservices.com