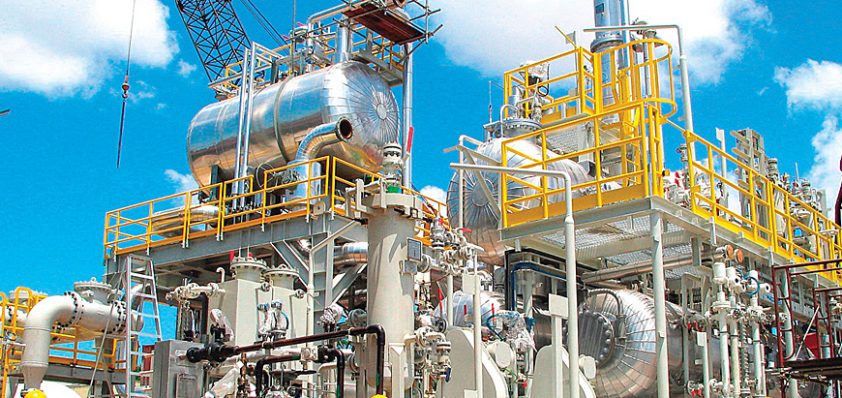 Technics Offshore Engineering Pte Ltd
Silver Service
Operating as one of Singapore's, leading specialist engineering service providers, Technics Offshore Engineering designs and develops premier solutions for the robust and dynamic oil and gas industry.
Established by current managing director, Mr. Robin Ting in 1990, the company grew from a humble beginning of just 12 employees and a turnover of $2.1 million. From this start Technics has emerged as one of the leaders in its field, employing more than 250 people in various departments, such as engineering, project teams and fabrication teams, and with an annual turnover of $110 million.
Technics' emergence in the engineering design field started in 1993, when Mr. Ting ventured into the Vietnamese oil and gas industry. It was at this time that the business first began working on offshore platform process modules, and since then a number of milestones have been reached, including the completion of the Central Processing Platform in co-operation with KeppelFels in 2000, and becoming an authorised integrator of gas compressor systems for Cameron and Ariel Inc. Today the company has an unblemished record of on-time delivery and successful operation in a range of projects both on and offshore.
The organisation is one of only a few established companies in the Singapore region capable of providing a professional one-stop service. To achieve such a capability, Technics has attained several recognised certifications and accreditations to rival its nearest competitors. As well as being the first local company in the industry to gain ISO 9001:2008, Technics has also gained National Board of Boiler and Pressure Vessel Inspectors certification, ASME certification of authorisation for U-Stamp & U2-Stamp, BVC certification for OHSAS 18001:2007 and DNV accreditation for quality systems ISO 9001:2000 and ISO 13485:2003.
Specialising in the creation of process modules and compressor packages that are integrated into the production and storage facilities of the oil and gas industry, the company promotes the policy that every employee is responsible for the quality of work they produce. Every element of the organisation is totally committed to producing a product that not only offers the utmost in functionality and quality but is also dedicated to protecting the health and safety of employees, customers and the community. Meeting this commitment is a primary objective and Technics is always committing resources for the improvement of its quality, health and safety management system, while ensuring the progress of innovation throughout its portfolio.
With the capability to deliver an insurmountably broad range of equipment that is not only comprehensive but also pioneering, the company enjoys relationships with some of the leading names in the Vietnamese, Singaporean and Indonesian industries. Supplemented by strategic offices in each of these locations, Technics has fabricated process equipment modules that weigh upwards of 450 tonnes, such as packaged gas compressors (capable of over 4500 HP) to basic pressurevessels, such as mud-gas separators. No project is too big or too small for Technics and a longtrack record of design and delivery assures customers of its success and skill.
With the aim of being a leading global onestop oil and gas solutions provider with the most stringent standards across all of its services, the company prides itself on the range of project management, design, engineering, fabrication and commissioning activities that its wide customer base takes advantage of. Besides having EPCC (engineering, procurement, construction and commissioning) capabilities, the company is highly proficient in the fields of contract engineering and procurement services, honing the homegrown talent of its employees to meet the diverse needs of the industry.
For those requiring a turnkey solution, its knowledge within the EPCC field covers all elements ranging from process equipment manufacture to installation and implementation of the equipment within client's oil and gas production and storage facilities. Those not requiring fully integrated solutions, on the other hand, can benefit from Technics' customisation of services for the procurement of material, fabrication or installation of modules to ideally suit their individual needs. An after sales team guarantees the supply of spare parts or equipment such as specialised valves or measuring equipment. A compressor technical team provides the necessary repair and maintenance services of all rotating equipment, which adds another dimension to the company's operations.
Project management is a particular area of expertise for the business and over the years it has developed a wide spread and proven reputation for reliability and excellence. By treating a customer's objectives as its own, Technics looks to exceed their expectations by completing every contract on time and within budget, an asset that has seen it earn success within both local industry and overseas interests. Every project is executed by an assigned and highly trained project team that is made up of design, mechanical, QC, instrumentation engineers and other appropriate supporting staff. The team is led by an experienced project manager, who will take charge of the project schedule planning, design, contract administration, construction, progress reporting and commissioning.
As part of its policy of ongoing development and expansion, Technics has achieved constant progress. In 2006 Technics took the decision to invest further in its future through the expansion of the Batam yard facilities in Indonesia. Located on Batam island in the country's free trade zone and only a 40-minute ferry ride from Singapore, the yard spans an impressive 23,000 square metres with a 170-metre long waterfront and a jetty that is 60 metres long and 45 metres wide. This makes it ideal for customers awarding large, diverse projects and allows Techincs to participate directly in the development of Indonesia's flourishing oil and gas sector. In 2008, Technics undertook the construction of a jetty 50 metres long and 25 metres wide at its Singapore fabrication yards thereby expanding its ability to handle large projects. In 2010, Technics set up an office in the Middle East with a fabrication shop so as to actively seek gas compression leasing, operating and maintenance opportunities in the region.
With a high degree of expertise and experience in the oil and gas industry, and its base of loyal customers, Technics has successfully carved itself a niche in a highly specialised market. Currently, Technics can be considered the market leader for its region with regards to job capability, performance and tailored solutions. Having positioned itself as a reliable and competent partner serving the needs of process system and oil production companies, the business hopes to continue expanding its interests and reputation across the industry. To that end, the organisation is always actively seeking new and interesting opportunities and partnerships both locally and overseas.
Technics Offshore Engineering Pte Ltd
Services: EPCC equipment and services