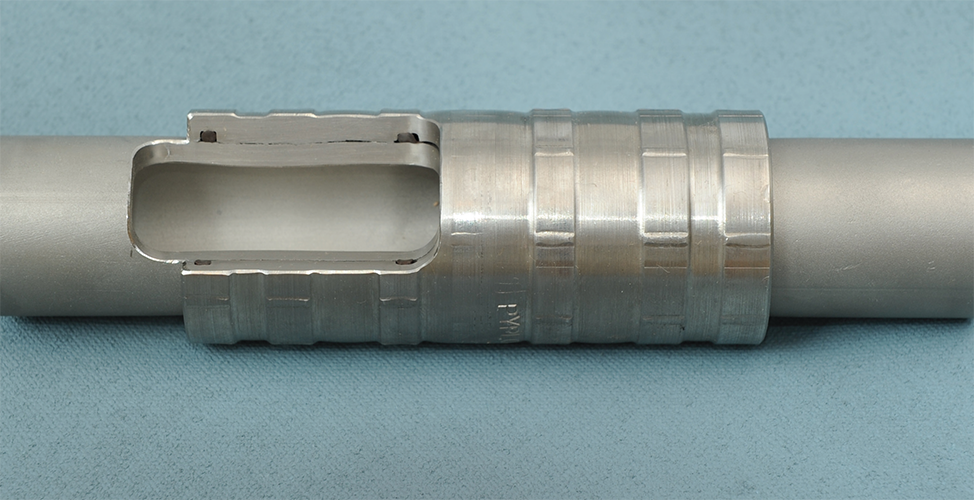 Tube-Mac Piping Technologies Ltd
Joining a global market
Since the company was founded during 1977, Tube-Mac Industries (TMI) has grown to become a market leader in the provision of specialised 'non-welded piping systems' for lubrication and hydraulic lines. Early on in its history Tube-Mac supplied and installed hydraulic piping systems from two locations, comprised of its headquarters a 5500m2 manufacturing and fabrication facility located in Stoney Creek, Ontario, Canada and a 2500m2 fabrication facility in the USA. The corporate name was recently changed to Tube- Mac Piping Technologies Ltd., and employs over 250 members of staff in facilities within Canada, the USA, Spain, Brazil and Austria.
Tube-Mac provides products and services to industries such as; oil and gas; marine and offshore; steel; mining and automotive to name a few. Within the oil and gas market, Tube-Mac clients include globally respected companies such as Shell, Esso, BP, Chevron, and SASOL of South Africa. Further to continuing to establish its clients within its established markets, Tube- Mac is committed to expanding its global reach and delivering solutions to existing and new clients globally, as Vice President for Business Development, Chris Peitchinis elaborates: "My view is that conducting business globally is the only way to survive in business. We are always looking for new business opportunities and last year we expanded our operations in both Pennsylvania and Houston and we have plans to open several new sales offices in strategic locations around Europe. The Brazilian market has taken longer than we anticipated and as such our expansion plans at the moment are being cautiously held back. Our distribution network is also very important for our growth and expansion globally. We have a dedicated group of distributors located throughout the world, which we support on a daily basis."
With its strong global footprint of production and warehouse facilities and its network of suppliers and agents, Tube-Mac is able to deliver non-welded piping solutions to clients, in various market sectors all over the world. "Tube-Mac supplies complete non-welded piping solutions for various applications. The systems can be installed on many types of fluids and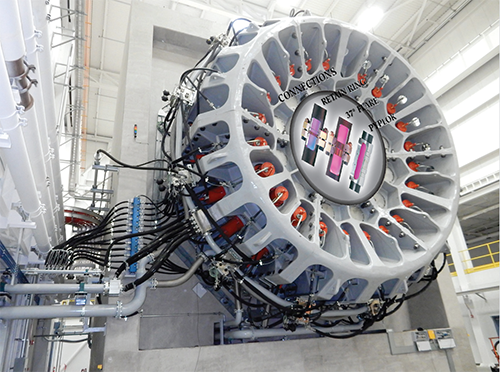 gases such as hydraulic oil, lube oil, gas distribution, CNG, fuel oil and fuel gases, steam and steam trace lines, air, water glycol, and many other fluids and gases," Chris explains. "All that is required is to ensure the O-ring material is compatible to the fluid or gas and the fitting meets the working pressure. Furthermore Tube-Mac provides the necessary installation and pipe fabrication tools as well as training, supervision or labour to supply a complete turnkey solution. Tube-Mac can also supply more than just TMI flanges and PYPLOK fittings. We can supply pipe, hoses, clamps, ball valves and supports. Pressure testing and oil flushing services for hydraulic and lube oil systems can be provided as well."
Tube-Mac presently provides three nonwelded technologies that allow the joining of steel pipe or tube without any need of welding. These are comprised of its TMI 37° Flare Flange System; TMI Retain Ring Flange System and PYPLOK mechanically attached fittings. All of the solutions within the Tube-Mac range offer significant benefits in terms of reliability as well as ease of use and prefabrication. "Our specialised non-welded technology sets Tube- Mac apart from traditional methods of joining pipe or tube. TMI non-welded piping systems offer customers a cost-effective and easier-toinstall alternative to traditional systems, which is important because in today's world, skilled highpressure certified pipe welders are becoming more difficult to find, especially in remote parts of the world," Chris observes. "To maintain our competitive edge we continuously invest in the latest CNC technology and we are in the process of completing a state-of-art zinc nickel plating line at our manufacturing centre located in Stoney Creek, Canada."
With its broad base of clients operating within a spectrum of industries, Tube-Mac has provided solutions to several highly publicised projects. For example, Chris says: "Our Tube-Mac group in Austria recently completed an order from RENK Austria for the on-board and field installed hydraulic piping system for two wind turbine drive train test equipment (7.5 MW and 15 MW) installed at Clemson University in South Carolina, US. RENK Labeco Test Systems built the world's largest wind turbine drivetrain test rig to test the next generation of wind turbines. This 15 MW test stand features a fully dynamic load application unit that uses hydraulic cylinders to impart forces and moments onto the rotating shaft of the test turbine. Such loads simulate wind gusts, wind shear, and other disturbances that the turbine blade assembly would experience in the natural environment.
"Another high profile project is the expansion of the Panama Canal. Tube-Mac received the order from Bosch Rexroth to provide our TMI 37° flare flange and PYPLOK mechanically attached fittings for the hydraulic piping system to operate the new 16 rolling gate systems," says Chris.
The advantages provided by its portfolio of products have allowed Tube-Mac to establish itself as a trusted solution provider and a market leader of non-welded piping systems across the world. Commenting on the future of the business and the source of its success, Chris says: "I would have to say it is not only our technologies but our people, their knowledge and quality of service that really sets us apart. Most of the office staff and plant supervisors have been employed by Tube-Mac for over 20 years. The dedication of a key group of individuals in the office and manufacturing facility also rubs off on new employees. The focus of the business will be Brazil for the next 12 months. We need to get the operation up and running and establish our brand name in the region. We will continue to support our current customers and distributors but we are always seeking to find new customers, distributors and markets to explore."
Tube-Mac Pipe Technologies Ltd
Services: Non-welded piping solutions
Issue 125 October 2015