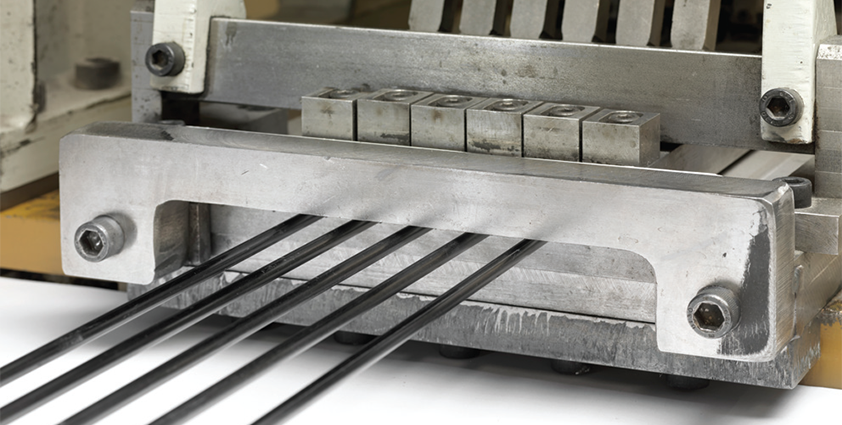 The right components
Having been manufacturing composite products since 1965, Vello Nordic AS is an expert in pultrusion technology, particularly the production of fibre reinforced plastic materials -with carbon fibre (CFRP) and glass fibre (GRP).
During this time the company has participated in a number of advanced development projects, and contributed to widening the use of fibre-reinforced composite materials into new applications.
Traditionally Vello Nordic has focused on its home market of Norway, working with major companies such as Aker Solutions and FMC Technologies, however since its move into the oil and gas industry in 2001 it has seen a marked increase in international activity: "For the last two years we have been exhibiting as part of the Innovation Park in the Norwegian Pavilion at the Offshore Technology Conference (OTC) in Houston. This has raised awareness of our competence globally, and as a result today we have several ongoing development projects with new European and American partners," explains Per Arne Edvardsen, managing director of Vello Nordic.
In particular the business has seen a marked demand for its lightweight high strength Rightcomposite materials for use in advanced applications within the oil and gas industry, as a driving force in new technology. "We have an outstanding competence and knowledge in this field, where we combine specialists with PhD qualifications in polymer chemistry and years of experience in manufacturing of composite materials," adds Per. "Within the oil and gas industry we have the ability to solve challenges that arise from the use of traditional materials in deep water operations, such as weight, stiffness, strength, and chemical resistance."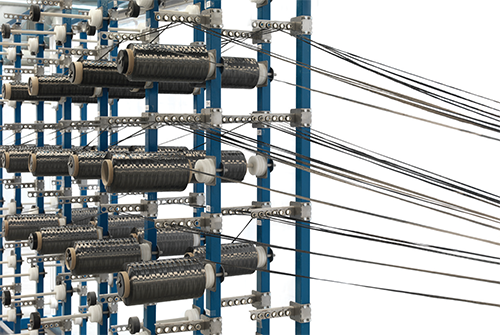 Certainly one of the core benefits of using carbon fibre composite materials, is its high strength to weight ratio when compared with steel. Given that any tensile reinforcement has to be engineered to also bear its own weight, the use of carbon fibre as a strengthening material significantly reduces overall weight, enabling operators to reach deeper depths or reduce the need for buoyancy elements offshore. Another key property of Vello Nordic's pultrusion technology is its ability to tailor material combination to meet the requirements for the final product.
Per elaborates: "The process of creating a new product typically starts with the customer's specifications of such issues as mechanical properties, heat and chemical resistance. With these specifications Vello Nordic first designs the material composition, then the tool and instrumentation for manufacture. After a process of production trials and testing, the final product can be delivered. The complexity of this material technology itself, and the products development process, makes keeping a close working relationship with the customer absolutely vital in order to meet common goals. For this reason we consider our clients to be partners, as opposed to purely customers.
"Having been a front runner for many years in the development of composite technology for oil and gas applications, we believe we have accumulated a competence within the field that few competitors can match. Working with 'enabling' technology you need to have an eye for detail and ability to understand what your product may be exposed to, in terms of environmental and mechanical conditions, in real life operation. However, composites do still represent an immature technology within this industry, and as such literally every new product development represents an investment for the parties involved."
In this respect one prominent investment has been the development of the first carbon fibre cable for use in riser-less well intervention (RLWI), in co-operation with FMC Technologies. This project lasted several years and presented a major investment for Vello Nordic both in competence and the development of new manufacturing equipment for the production line. In driving forward the use of composite technology, at present Vello Nordic is engaged in development projects in three different application areas, as outlined by Per: "The first is high strength carbon fibre cables with various contents such as electrical conductors and fibre optics, for use in operations like well intervention and lifting.
"The second area is the use of carbon fibre as a strengthening member in umbilicals and flexible pipes for deep water installations. Together with Aker Solutions we have already delivered such products for use with its umbilicals in deep water projects, both in the Gulf of Mexico and outside the West coast of Africa. Recently we also entered into a new development contract with NKT Flexibles to manufacture lightweight reinforcement for their new Flextreme pipe concept for deep water. Finally, we are working on fire resistant lightweight composites to be used in areas where weight and fire resistance is critical. In this areas we have developed a new fibreglass panel in accordance to the ISO 9705 fire resistance standard, and expect this will be an interesting material for use in topside offshore applications in the future."
It is apparent that the potential application of composite technologies is becoming more widely acknowledged, and with the oil and gas industry continuing to focus on deep water operations may be crucial in helping develop new advanced solutions to meet the challenges of this environment. With this in mind Per concludes: "We see the perspective for many interesting opportunities for Vello Nordic over the next few years. Our focus is on continuing to strengthen our core competence and thereby maintaining a leading role as provider of advanced composite solutions to the oil and gas industry."
Vello Nordic AS
Products: Composite materials