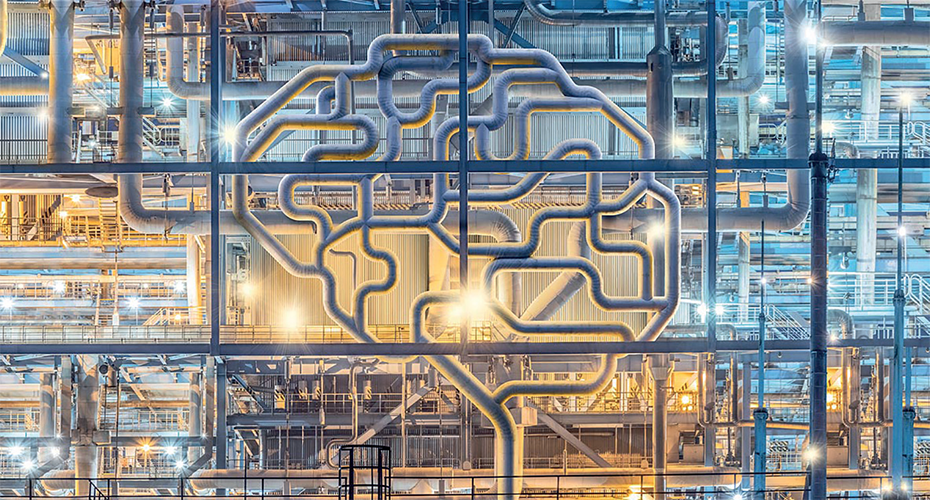 Running smarter
From leading global technology company ABB comes ABB AbilityTM Genix Industrial Analytics and AI Suite. A scalable analytics suite with pre-built applications, Genix collects, contextualizes and converts data into actionable insights that help industries to improve operations, optimize assets, streamline processes, and increase safety and sustainability.
Genix was developed by ABB's Process Automation business, where major energy industries make up the biggest end user market. "There is not an energy operation in the world today that doesn't use of some form of automation," said Gino Hernandez, Head of Global Digital Business for ABB Energy Industries. "The biggest opportunity today for the wealth of information generated by automation is in applying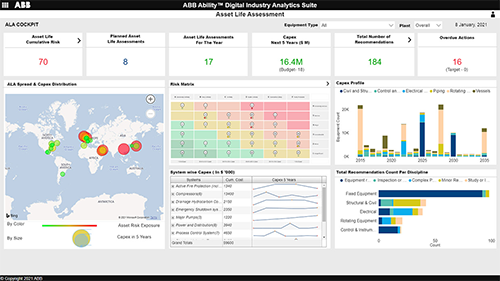 advanced digitalization to generate even more business efficiencies."
With capital-intensive industries slower than other industries such as financial and media to employ digitalization, the opportunity to help ABB's energy customers effect meaningful digital transformation is high. ABB leverages its long experience in delivering industrial data solutions such as digital control systems, and merges that operational data with data from information and engineering technology to create business efficiencies for customers that have not existed before.
Genix is a suite that ABB customers use to develop their own data analytics and artificial intelligence applications, but ABB also uses it to develop and deploy applications that address key industry requirements and pain points. Pre-built Genix "apps" include the APM Suite, Datalyzer Emissions Monitoring, System Anomaly Detection, and Opportunity Loss Manager.
"Genix APM is a complete asset performance management solution providing predictive maintenance, asset reliability and integrity insights. It is a great example of how ABB is creating additional data value for customers," Hernandez said.
"Another good example of meeting emerging customer needs is the Genix Datalyzer, which helps customers ensure sustainability and reduce costs with 24/7 access to emission monitoring data," he said. "At a time when environmental compliance requirements are becoming even more stringent, Genix Datalyzer helps companies address emissions compliance remotely, efficiently and cost-effectively."
As a company instrumental in providing data value to customers via automation during the third industrial revolution, ABB sees a similar trajectory with Genix in the Industry 4.0 era. "The energy industry – like many others – is increasingly realizing that benefits can be gained in the Internet of Things arena. But they need offerings from suppliers that know their industries and how data provides real value," Hernandez said. "For ABB and Genix, the key is to continue to add applications that keep our customers realizing more data value. That is a huge focus area for us moving forward."

ABB AbilityTM Genix
https://new.abb.com/genix
Offering: Advanced analytics suite