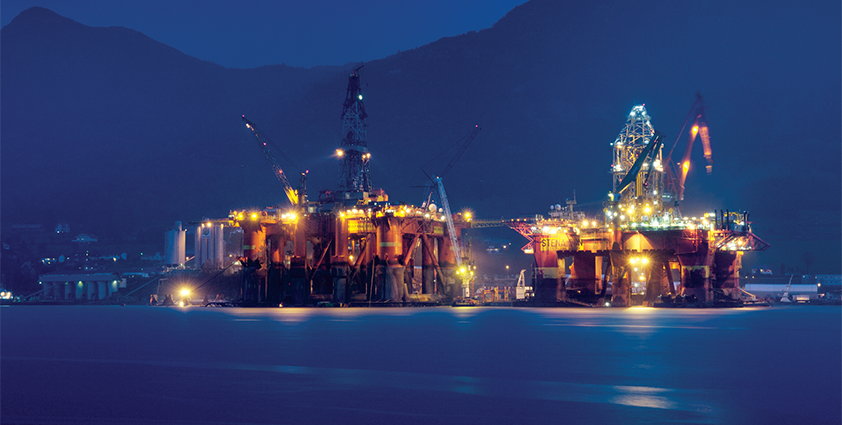 Proven worth
With roots that stretch back for over a century, Aker Wirth has a long-standing reputation in the development, manufacture and delivery of core components for the oil and gas industry as well as mining and civil construction products for the industry.
Originally operating under the name Wirth Maschinen- und Bohrgeräte-Fabrik GmbH, the company underwent a management buy out in 1999. Capitalising on the long and productive relationship between the two companies, Wirth's long-time business partner, Aker Solutions AS, became the majority shareholder in 2007. Today as part of the Aker Solutions group, Aker Wirth continues to provide its customers with systems and equipment that add real value to their operations.
Consisting of a wide range of drawworks, mud pumps, electrical packages, rotary tables and top drives, Aker Wirth's product portfolio is renowned worldwide for its high standards of quality. Customers are able to choose from a standardised range, known as the classic line, which is popular in onshore applications, or the premium line, which offers tailor-made products developed to meet client specifications. The company's strong level of growth in turnover, achieving an increase of at least 20 per cent each year, is due in large part to the modular system implemented into both ranges.
"The modular system means that the vast proportion of components, such as gearboxes, callipers and brake systems, are fully interchangeable between the classic and premium lines," explains Peter Heinrichs, member of the Aker Wirth management. "This strategy greatly reduces the amount of equipment and spares required by an individual customer, as well as our consignment stock worldwide. We are currently developing a single speed drawworks system, which will have the capability to interchange the drive motors from a mud pump to this drawworks. Once again this means a reduction in the different components required by clients, which helps reduce costs and lead times on parts and spares. Moreover, we will extend our leading position further at the availability of our products."
Remaining true to its slogan of 'innovation for drilling efficiency' Aker Wirth continues to develop new products and technologies to address the emerging challenges of the offshore and onshore markets. These include a 2200 bhp direct water-cooled motor for drawworks, which will not only be able to accommodate heavy loads, but also drive the equipment at speeds of up to 2700 rpm. "We have also launched a complete gear driven mud pump, which is a patented system reducing the maintenance work. All other mud pumps are chain or belt driven but ours uses a gear system driven by a single motor, so this is a really new technology. We have also supplied a drawworks, the GH 6001, which is capable of lifting up to 1570 tonnes and this is at the high end of performance currently possible," describes Peter.
Aker Wirth strives for high performance and availability across all of its equipment and this is reflected in reports from our main customer in Azerbaijan of Aker Wirth's equipment achieving availability of 99.994 per cent over five fields. "Besides availability we have always considered one of our strengths is having an optimised service performance," says Peter. "This is the reason why we opened a training centre within the company – one to guarantee the capability, knowledge and qualifications of our own staff, but also to offer customers the chance to receive the same support and training. The need for high quality staff increases, and so we have seen high levels of interest in this service."
With the secure backing of Aker Solutions behind it, Aker Wirth has expanded its capabilities further with the installation of a complete test rig. Highlighting the investment Peter says: "We are the first company in the world which has a test rig with a 750 tonne mast capable of testing the entire drilling equipment, including different arrangements, and full performance before going out into the commissioning of any yard on a global basis. We have our first contract for this facility with a large Norwegian oil company, and are beginning tests this month on the full equipment range. With these tests we are able to save more than 28 days commissioning times, which translates into a high increase in productivity for the client. For the test rig we have drilled a hole of approximately 60 metres in depth with a three-metre diameter for conducting the tests, which will take approximately 100 days, with an aim to have the fully-tested equipment installed on the offshore rig by the end of 2011."
Certainly Aker Wirth has proven that it is able to meet even the most complex of demands, through a combination of a history of expertise and product innovation. The contract with the Norwegian oil company is indicative of the remerging market, with Aker Wirth seeing a strong increase in quotes over the last two months. Peter concludes with how Aker Wirth's long-time strategy of preparation and improvement continues to drive the business forwards: "We are always working to improve on our availability, productivity and competency in order to provide the best possible service to the market. Alongside our developments and investments in our portfolio, our ability to train skilled personnel means that clients see us not only as an equipment supplier but also as a partner, and to that end we want to continue to add value to their business."
Aker Wirth
Services: Drilling equipment and machinery