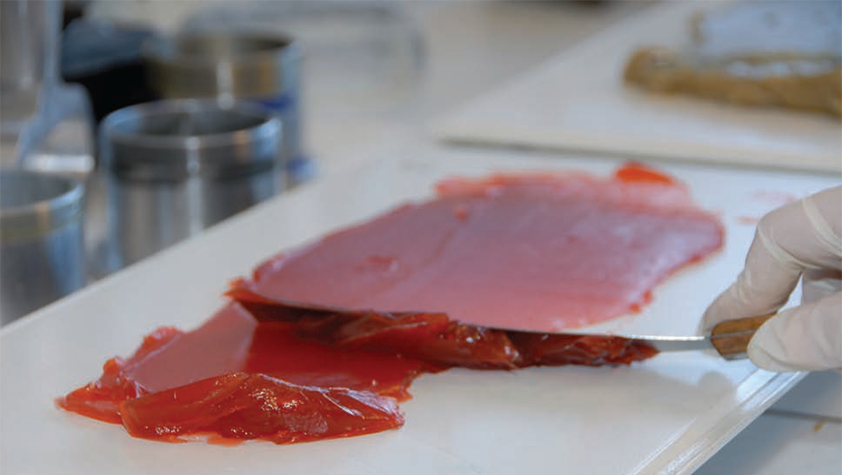 Grease is the word
Axel Christiernsson (AXEL) is a leading lubricating grease manufacturer, with its headquarters in Sweden. It focuses on the development and manufacture of lubricating greases, sold under what it terms 'customised label', which means that every product leaving its plants is customised to the needs of customers and labelled in their name.
This consistent approach is distinctive and it means that customers can partner with AXEL in confidence, knowing that it does not compete at the end-user market.
The company has hundreds of active formulations in total, many of which are customer unique. Its products are created at three production sites in Europe – in Sweden, the Netherlands and France, plus at two plants in the US. In fact, the US operation was added as recently as 2011, as Johan Stureson, CEO ofAXEL explained: "The asset acquisition of Jesco Resources in early 2011 was a carefully plannedstep to expand our presence outside Europe, and to follow many of our largest customer groups into another market. It also gave us access to new technologies and broadened our customer base, which gives opportunities for cross selling," he said.
Alongside the US facilities, AXEL is continuously investing in its European sites in order to meet the increase in continental European orders and customer outsourcing contracts. "We address areas such as safety, efficiency and capacity increases," Johan added. "We have adopted thisapproach for many years, because in order to grow we have to make sure our production capacity can handle customer demands and opportunities when they present themselves."
The CEO also had some exciting news to share about AXEL's French facility: "We are now preparing to relocate our plant in France," he announced. "We are only planning to move three kilometres but the new location is a bigger, more suitable industrial site where we can grow and expand our operations."
The investment and development across AXEL's business is all targeted to meet the needs of its customers, which comprise many of the world's major oil, regional oil, specialised lubricant and wholesales companies. One of the main factors that attract these demanding clients to use AXEL's services is its utter dedication to customer service. Johan explained that the company regards this area as paramount and itmeasures customers' perceptions of all aspects of service through annual anonymous interviews. "The most recent survey showed excellent results, with a mark of 4.27 on a scale where five is the most satisfied. This is an all-time high and we are very proud of it, but it is still essential to continue to focus on improvement opportunities," he said.
Nonetheless, Johan cites customer service as one of the key strengths of AXEL, alongside product quality and research and development (R&D). "Product quality is extremely important and such is our dedication to diligent quality control in every single batch that we very rarely have any quality issues," he stated.
"R&D is necessary because we are always trying to identify what products will be demanded in the future, as well as helping to solve clients' problems. We have substantial in-house resources to commit to different kinds of R&D projects or developments and we can do that in collaboration with clients or on our own initiative."
The innovative products referred to by Johan include several technologies that the company has developed to substantially improve the properties of its lubricating grease for special applications. He gave some examples: "Our EPOCH technology is a polymer based non-ionic lubricant, which means it is not soap thickened grease. It provides excellent long life, improved additive effect and greater flexibility in choice of additives, and better resistance to water and aggressive chemicals in the application.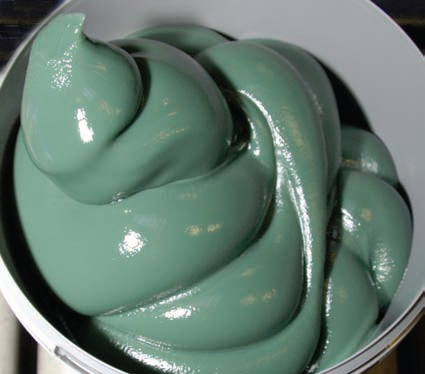 "We have also created what we call functional soap, where we have enabled the additive to become part of the soap structure. That means that the soap carries the additive molecules to the metal surface of the bearing and improves the performance of the product. One of its major benefits is extremely low friction."
He added: "A third example we have developed is a thread compound designed to be used in the oil industries in the North Sea, which meets the highest environmental standards."
This is just a tiny representation of AXEL's range. "We have several hundreds of different formulations and they are used in almost any industry, so our whole ethos is that we sell products to any single field of industry that has lubrication requirements," said Johan.
"Our products are extremely versatile in that respect, however it also illustrates a bit of the complexity that we have to manage, because we have so many different formulations and pack combinations, and we are dealing with such a wide variety of customers."
Over the 125 years since Axel Christiernsson founded the company, AXEL has established itself at the forefront of lubricant technology. Johan noted that going forward more growth is on the agenda, both organic and through acquisition. "As well as maintaining a quality service to our existing customers, we are looking at certain markets through a structured process, but also staying ready for opportunities that may arise elsewhere," he said. "AXEL is a market leader with a strong reputation in our industry and we welcome other companies that wish to discuss a possible acquisition."
Axel Christiernsson
Services: Lubricant and grease manufacturer