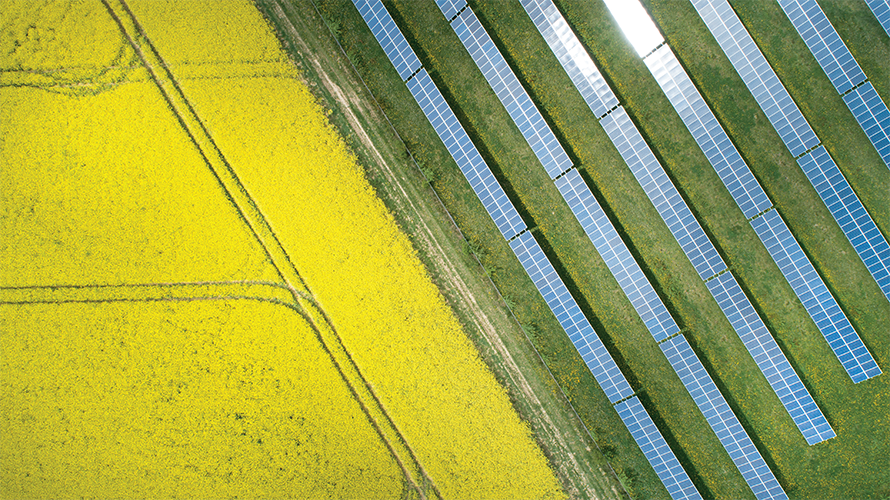 On the road to net zero
Spotting the need for an energy developer that offers a mix of technologies to bridge the gap between the UK's carbon-heavy power landscape and net-zero commitments, whilst protecting and preserving the natural environment, Phil Thompson founded Balance Power in 2017.
The company emerged from the waste to energy biomass sector and has since established itself as a key player in the clean energy market, developing projects including solar, battery storage, and transitional gas peaking. For the past five years, the growing in-house team has nurtured relationships with landowners, communities, and local authorities to bring about a fundamental shift in how the UK produces and uses power.
With the UK government recently announcing that it is bringing forward net zero targets to 2035, the need for developers like Balance Power has never been more critical, to allow these ambitious goals to be achieved .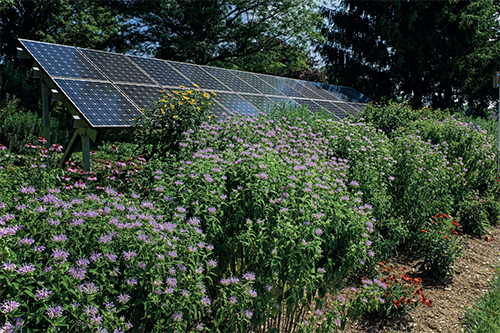 "It's always been hugely important to us to take a pragmatic approach to tackling the climate emergency," explains Phil: "Balance Power began with a focus on the gas peaking sector, because at the time, solar and wind subsidies had been removed. As a result, we took the opportunity to focus on transitional peaking projects which reduce our reliance on gas as a baseload fuel, but provide resilience to the network and keep the cost of power to consumers low."
"From the outset, we understood it as a bit of a waiting game," says Phil. "Gas peaking was a relatively small market, but we had a strong sense that solar and wind would return to the market, and that battery technology would make a breakthrough. For us, it was always a case of when, not if, these technologies would take off," he adds.
This expert understanding of the clean and renewables sector and the key role that these technologies will play in realising a carbon-free future, is the foundation of Balance Power's success. Today, the company has delivered over 30 projects to the 'shovel ready' stage and built out 34MW of those to commercial operation. "We're doing less gas peaking these days, and now focusing on solar and battery," details Phil.
Balance Power's hard work has paid off, as the company continues to deliver exciting projects at the cutting-edge of clean power. "At the moment, of a total 1.2GW installed capacity pipeline, we have 180MW (360MWh) pre-contracted with a large operator, which is currently awaiting planning permission," reveals Phil.
"Additionally, we have another three projects, totalling 120MW (240MWh), which we're expecting to be under construction early next year. Overall, the appetite in the storage market is very healthy," he adds.
In large part, the company's success comes from a thorough understanding of the needs of the market. With over a decade of experience under his belt, Phil has delivered projects to the most established funds in the UK. He is extremely knowledgeable about each technology, their respective markets, the role they must play in the UK's evolving energy mix, and the legislative landscape in which they sit.
But it is also the comprehensive services that Balance Power provides which make the company unique and have earned it the trust of clients. "The key thing that we offer is an ability to pull together all of the separate parts that make a great project," emphasises Phil. "We have an excellent in-house team, with years of knowledge in delivering energy projects of all kinds, and long-standing relationships with stakeholders including landowners, land agents, DNOs, UIPs and financial institutions."
The team knows how to match locational attributes to the most suitable technology and take projects confidently from initial contact all the way to a successful and profitable ready development. "From sourcing the land and sorting out the utility connections, to getting planning permission and pulling together EPC contractors, our team handles all the different parts of the supply chain to facilitate a successful project," Phil continues.
"The enormity of the climate crisis requires collaboration at all levels – from communities to local authorities and governments. This is something we've long recognised," says Phil.
As such, educating and supporting all parties about clean energy alternatives is of absolute importance to the people behind Balance Power. "Our work is important because it not only helps landowners to secure new sources of income, but local authorities have got big drags both from national and local targets to deliver more renewable and clean energy projects."
In a world where the way we create and use energy is shifting, Balance Power is at the forefront of the change. "In the coming years, 28.9GW of gas, nuclear and coal energy will be fully retired. That's a huge amount of power, which, at the moment, the grid can rely on to generate all day, every day," reflects Phil. "Once that's gone, batteries are the only viable source of back up. New nuclear capacity isn't going to be built quickly enough to replace that much generation, so there's going to be a gap to fill in the energy market that doesn't rely on wind or solar. It will require a huge volume of battery projects just to be able to deal with weather fluctuations."
Net zero is a goal shared by governments and businesses on a local and national scale, and it's encouraging to see a groundswell of support among the public. That said, decarbonising the grid by 2035 comes with huge complexities around delivery. "For this transition to be successful, it is key that we maintain security of supply. In the UK, we have become accustomed to flicking a switch and having instant power. To enable the electrification of everything on this level, people need to feel confident that they can rely on the power to be there," outlines Phil.
"It is also crucial that electricity is made available at an affordable and sustainable price. For example, as the cost of electric vehicles comes down, it needs to be that the cost of running something electrically remains cheap, so consumers choose it," he adds.
Balance Power's projects provide generation and storage with which we all can live more sustainably; however, an equally important cultural shift, towards a better understanding of energy infrastructures, is also necessary if these solutions are to take hold. "It requires an honest evaluation of what is needed and will involve an element of sacrifice," asserts Phil. "The reality is, that we desperately need to diversify farmland and greenbelt space in order to roll out the infrastructure needed to reach net-zero."
In the face of these monumental challenges, Balance Power has found its place at the front of the clean energy market. "This year has been very strong. It will have been our best," announces Phil, going on to observe: "That said, it's been an interesting one as a business and for the market. A unique combination of recent events has led to record high prices in the energy sector. For us, this has only served to reinforce the critical importance of investing in a decentralised, home-grown clean energy system to balance distribution and stabilise the grid over the long term.
"We're certainly anticipating a busy few years ahead."
Balance Power
www.balancepower.co.uk
Services: Solar power, battery storage and gas peaking