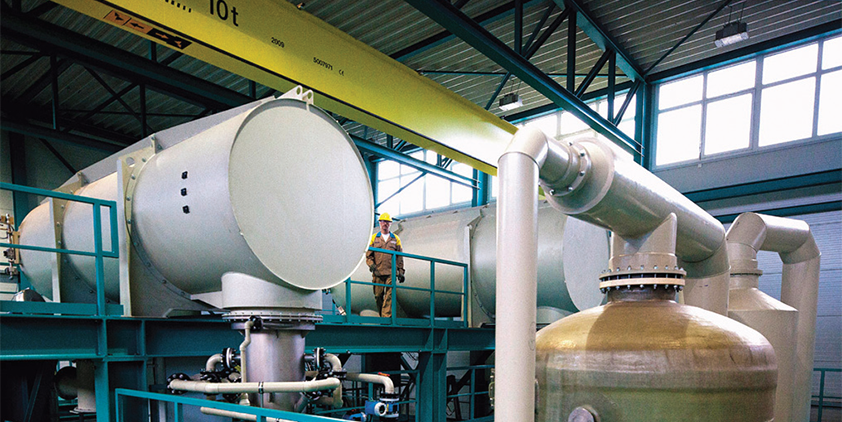 Waste not
With hazardous waste an unfortunate, but often unavoidable, side effect of many critical industries, over the years various professional services have sprung up to handle these associated concerns.
Batrec Industrie AG, headquartered in Wimmis Switzerland, is one such business specialising in the economic, environmentally friendly and sustainable disposal of hazardous waste, primarily batteries and mercury.
The company's operations began in 1989 with the recycling of household batteries. At the time these contained considerable quantities of mercury, and as such Batrec Industrie acquired significant knowledge in handling this material. This expertise has been continually developed further and extended to the recycling of used batteries and materials containing heavy metal wastes. Today the company has divided its business into four segments – battery recycling, lithium battery recycling, mercury recycling, and spent catalysts recycling.
Both spent catalysts and batteries contain a high proportion of valuable materials that can be used again, but are also made up of hazardous toxins such as mercury, zinc and lead that have to be safely disposed of. Batrec Industrie is the only company in the world that has developed a system that completely isolates these hazardous toxins and metallic substances in a closed cycle and converts them into new products. As such hazardous waste is converted into a valuable raw material that can be returned to the production cycle, guaranteeing a sustainable and eco friendly management of resources. In particular the mercury distillation method developed by Batrec Industrie is a groundbreaking innovation capable of isolating and filtering out the substance to the degree where mercury is recovered to a degree of purity of 99.995 per cent.
Elaborating on the development of such a process, managing director Andreas Krebs says: "Work began in 2000 with the first tests and trials of the treatment. At this time we were treating around ten to 20 tonnes a year because specialist catalysts were quite a new product. We found a way of extracting the mercury and then sending the treated catalyst on for metal recovery. As volumes began to rise to a level of 200 to 300 tonnes a year our initial installation capacity became too small. Therefore in 2005 we developed a new furnace to treat catalysts in a continued system, followed by another new plant in 2009 which could process up to 8000 tonnes a year."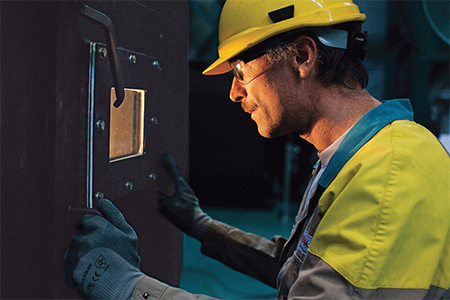 Metal-ceramic catalysts are utilised in natural gas purification facilities to eliminate mercury and sulphur before further processing of the natural gas. Having absorbed these toxins the catalysts then need replacing, and it is at this point that Batrec Industrie can detoxify and then recycle the products. Such a process is utilised in refineries across the world enabling Batrec Industrie to build up a diverse client base including oil and gas majors such as Shell, ConocoPhillips, and BP.
Andreas highlights the importance of dealing with such material in a sustainable way: "I believe that hazardous waste, especially mercury waste, is a problem that is not solved by just putting it into landfill. This is not a sustainable solution as there is the potential in a number of years time for companies to be held accountable for that waste. What we do is to provide a solution where we treat the waste, recycle it, and recover products that can be re-used in the market if needed or held in long-term storage in accordance with EU regulations. We see regulations towards the environment and waste are very different across the globe, with Europe one of the strictest, but greater importance is also be placed on this in Asia, the Far East, and the US."
In order to accommodate the clear demand in the market for such services, at the end of 2011 Batrec Industrie built a new catalyst recycling plant, which is currently running two furnace lines handling 1000 tonnes of catalyst and 3000 tonnes of active carbon. "We carried out the first trials in October last year to ensure the quality of the product," explains Andreas. "We have seen growth in the active carbon business as customers realise there is the possibility to extract materials from toxic carbon. Therefore they are keen to see the results from the plant to see if it is recyclable which will help to increase our business. The new site has already generated new clients, including some in France, that we are currently working with to put in place all the necessary certifications before we begin treatment."
Batrec Industrie has also worked to further raise its profile and take advantage of network opportunities through its recent attendance of the Sogat exhibition. This has provided an ideal platform to speak with numerous potential clients and other suppliers at the same time. "We believe the industry should be aware that there is a solution to recycling catalysts, and particularly the challenge of handling mercury, on the market which is sustainable and effective. Our focus now is to consolidate activities in order to satisfy customers, and as part of this we have the option to increase capacity in the years ahead if there is a need in the market," concludes Andreas.
Batrec Industrie AG
Services: Catalyst recycling