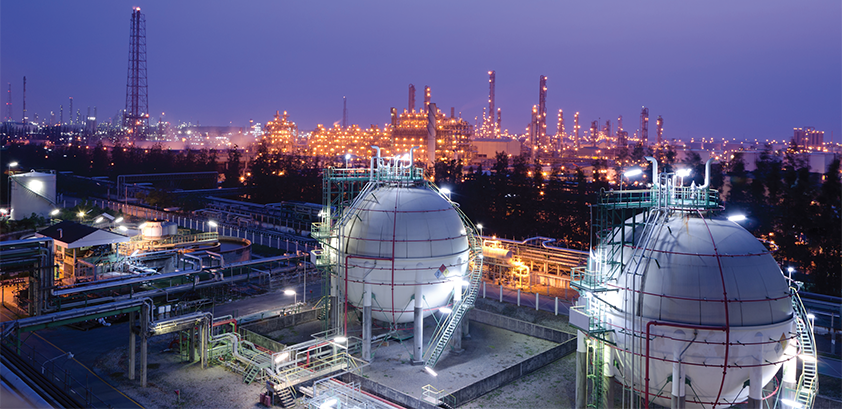 Masterminding success
Headquartered in Singapore, BoilerMaster is today one of the region's leading providers of engineering services for the repair, maintenance, replacement and construction of boilers and heat transfer equipment to the marine, petrochemical, utilities, food and chemical process industries.
"The company began life in 1993, originally specialising in the construction and repairing of marine boilers," explains Tan Pit Chye, technical manager of BoilerMaster. "In the years that followed it diversified its business, introducing a separate branch, which would go on to become a standalone company called Trident Hydro Jetting, to provide hydro jetting services to customers in Singapore.
"Three years later, the company undertook its first foray into achieving geographic growth by establishing a subsidiary company in Malaysia. Since then, BoilerMaster has introduced similar companies to growing regions in South East Asia, which today includes Thailand and Indonesia. The energy sector, with a broad mix of customers, contributes between ten and 15 per cent of the company's annual turnover. BoilerMaster has found in recent years that its own growth has come as a direct result of South East Asia's rapidly expanding and highly profitable energy sector; particularly from the increase in offshore drilling projects gradually coming on stream.
"As the price of oil continues to rise, the oil and gas industry in South East Asia will continue to develop, increasing the amount of work being undertaken and the level of demand for specialist services," Tan continues. "A number of these services revolve around the upgrading of plants and refineries, and it is in these areas that BoilerMaster is able to provide its expertise and skills."
Very much a technology driven business, BoilerMaster has become renowned for its commitment and ability to embrace the industry's latest technological developments, before introducing them to the region in which it operates. It is this forward thinking approach that has helped differentiate BoilerMaster from other companies within its specialist field.
This characteristic will continue to be a driving force behind BoilerMaster's success as 2012 continues. Examples of this include its planned participation in the area of crude and product oil tank cleaning; a move prompted by its acquisition of the equipment and rights of use of technology devised by Oreco A/S of Denmark, that is used in conjunction with its patented BLABO system. This automated, mobile and modular entry system, especially designed to clean large volume oil tanks, will have the distinction of being the first of its kind to enter the South East Asian oil and gas sector.
Such partnerships and arrangements with third party companies have long been a key element of how BoilerMaster conducts its business, working to bring mutual benefits to all parties involved. Another example would be the relationship the company has with Doosan Babcock Energy Services: "This particular relationship dates back a number of years," Tan enthuses. "BoilerMaster is working diligently to introduce this company to potential clients in the region in such a way that it provides Doosan Babcock Energy Services with a platform on which to expand its participation in power boiler and power plant projects in the years to come."
As demand for its services increases, one of the company's targets at present is the acquisition of additional factory space, preferably in one, or both, of its core markets in Singapore and Malaysia: "The space in which BoilerMaster currently operates is simply too small to satisfy all of its clients' requirements, with booking levels showing no signs of abating and the level of demand in the marketplace out-stretching the capabilities of its facilities," Tan highlights.
"This is a business that is still growing at a good pace, and for BoilerMaster to continue to expand, it needs to be able to consolidate, while at the same time stabilising its business in South East Asia. All of this is definitely achievable and looking at market expectations for the next couple of years the company has every reason to be optimistic about its future prospects."
BoilerMaster
Services: Boiler and heat transfer equipment services