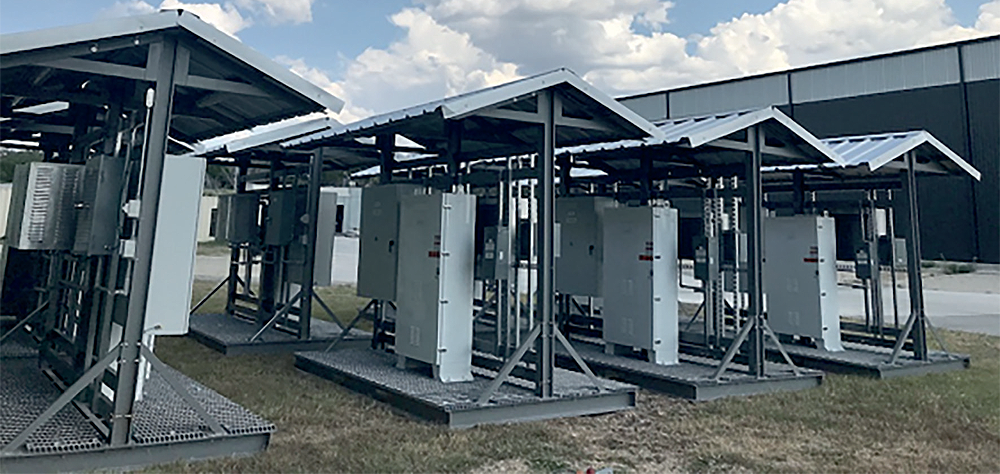 Powering the future
Recently named to the 2020 Inc. 5000 list for the third year in a row, Connexa is one of the fastest growing private companies in America. A manufacturer and distributor of remote and industrial energy products, as well as an integrator of IIoT products, the company delivers power products and accessories for OEM's, integrators, and resellers across the country and around the world.
Having established a reputation and pedigree of which any business would be proud, Connexa's standing in the market becomes even more of an achievement considering the fact that the organization was only founded 14 years ago. Mike Postel, the company's President, gave some more details to Energy, Oil & Gas about how it evolved into the market leader it is today. "Connexa
began in 2006 and was focused on IT networking services at that time. Some of the projects were placing electronics in remote locations where power was either unavailable or not accessible, and out of necessity, Connexa began incorporating solar as a means of primary power for the electronic devices," he began.
"In 2008, Connexa launched the entity that it is today, solely focusing on remote solar power and related products. Adding key industry-experienced team members early on gave Connexa the jump start it needed to provide reliable and properly sized systems from the beginning. In 2014, Connexa procured land and built its manufacturing facility, which it continues to occupy at present. Shortly comthereafter, Connexa began quickly growing and in 2018 made the Inc. 5000 Fastest Growing Companies in America, and has maintained this recognition through 2020."
As is so often the case, necessity has proven to be the mother of invention, and having embraced innovation early on and being unafraid of a challenge, today Connexa specializes in Internet of Things (IoT) services, remote solar power, UPS power backup, and industrial control panel applications with internal design and engineering and custom assemblies. It also manufactures its own line of industrial power products.
"Connexa's clientele are generally those companies working in telecommunications, agriculture, mining, oil and gas, security, weather monitoring, traffic, railroad, landfills, and so on," highlighted Mike. "The business supports electronic devices of various kinds, generally deployed into areas where line power is not available. Connexa's core products provide solar power as a primary power source, as well as UPS battery backup for sites that have another power source but are critical to remain operational at all times. Over the years, Connexa has added lateral product lines and services to add value and provide a one-stop solution to its customer base, which include industrial control panels, fully integrated electrical structures, skids, racks, and more."
Connexa's headquarters are located just outside of San Antonio, TX and having mentioned Connexa's first facility, which it constructed in 2014, Mike noted that more recently – in 2019 – the organization saw further factory growth, which brought multiple benefits. He expounded on what the new additions brought to Connexa. "The company expanded its UL and ETL certified panel shop and office space, added a robotic wire processing room, and a separate building for metals fabrication. This has greatly increased capacity, offering better lead times and more efficient manufacturing and order fulfillment."
Vendor of choice
Within said facility, the company has invested in some seriously innovative technology, including a unique new robotic system. "Connexa installed a Komax Zeta, which is the world's leading machine for the processing of electrical wires," said Mike. "Behind the machine sits up to 36 barrels of wires of various sizes, types, and colors. The machine can make a wire harness using any of the barrels at any time, combining different ones together to make wire harnesses and bundles extremely quickly. The machine will cut the wire, strip the ends, terminate or weld the ends and add labels. A quality check is done before it releases the completed wires," he added.
Connexa is part of a highly exclusive selection of companies in its field that use robotics to manufacture wiring assemblies, but this is just one of many factors that sets the company and its services apart from the competition. Mike identified the organization's 'expertise and formulas in system design' as its most valuable offering, as this provides the ability to 'keep systems functioning year-round, in all weather conditions, working in areas that are not easily accessible much of the time.' "This is not an easy task and Connexa's success in this area gives it a strong reputation as the vendor of choice," he stated. "Connexa is also unique in that its expertise spans both DC and AC power systems, whereas much of the competition focuses on only one of these. Connexa is vertically integrated to a large degree, allowing it to control more of the manufacturing process while keeping costs down. It is also launching the Connexa Noi (pronounced NO-EE) in January, which enables remote connectivity to its systems around the world. This is extremely valuable because sending a technician to troubleshoot a system on a mountain can be very costly. The IoT system allows for remote problem solving to help prevent this. In short, Connexa is a one-stop-shop for power, automation, and IIoT integration to the cloud."
The continuous improvement of its processes and systems has been the hallmark of Connexa's operations since it was founded and by providing added value to customers, the company has experienced incredible growth over the last few years. This is evidenced by its inclusion on the Inc. 5000 list (three times) and its rating of number 89 in Inc magazine's 'Top 250 Companies in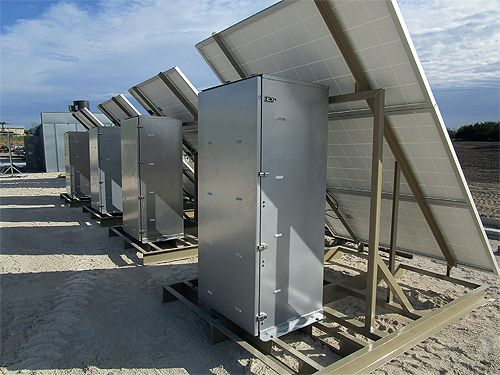 Texas' in 2020.
"Providing more than just the power portion for its customer base greatly reduces the overall costs, project management effort, and support that its customers need, which allows them to focus on their core products. This has enabled Connexa's clients to grow rapidly, bringing the company along with them," noted Mike.
New approach
As well as looking after its customers, Connexa highly values its staff too, and in 2019 Connexa was voted one of the Top Places to Work by the San Antonio Express News. Mike was keen to emphasize how important the people side of the business is. "The staff is everything to the business and Connexa aims to provide an environment where individuals can expand themselves by using creativity, solving problems, taking on new challenges, and altogether growing as a team. Connexa believes in empowering the individual to be courageous and explore new ideas and better ways of doing things," he said. Training and certifications are important to the business as well, so in addition to its state-of-the-art hardware, technology and equipment portfolio, various employees hold Six Sigma certifications and Connexa also writes its own software integrations, connectors, and ERP process logic in-house, too.
Any business that places a high value on its team also prides itself on an exemplary approach to safety and Connexa is careful to ensure a solidly safe working environment for its people. With a dedicated safety manager, high-standard safety checks, and state-of-the-art incident tracking, Connexa was already working to a series of innovative procedures when Covid-19 added a new challenge to the mix. "There have been supply chain and comlogistics disruptions that have been tricky to navigate," Mike agreed. "The company is set up for office users to operate remotely, but staff onsite has had to adjust to accommodate new safety protocols."
Having approached the pandemic with its usual rigorous attention to detail, Connexa is proceeding towards the future with an exciting strategy for growth, that explores a new path for the business. "Connexa has traditionally been a company that supplied most projects with custom systems, but moving forward – and although it will still do much in the area of custom – it will be launching its own standard lines of products," Mike revealed. "This will enable the business to produce even more efficiently, reduce engineering and design time, and provide better leads time for customers.
"In January 2021, Connexa is launching the Connexa Noi IoT device that allows its systems to be communicated with remotely, as well as provides cloud interaction. As everything becomes smarter, I see the IoT side dramatically expanding over the next several years."
Connexa
www.connexa.com
Products & Services: Manufacturer and distributor of remote and industrial energy products, as well as an integrator of IIOT products