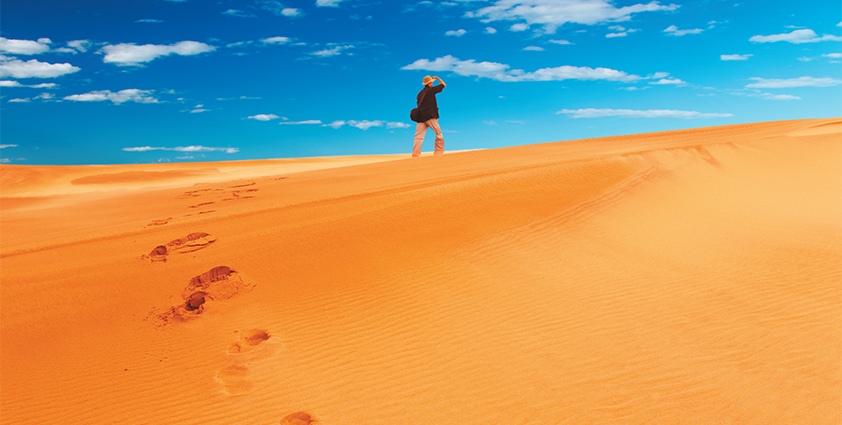 On the right wavelength
Established by CEO Jyrki Koski in 2004, Creowave Oy was initially formed to address a market gap in developing measurement electronics to carry out the precise measuring needs of the gas and oil fields.
In 2005 the company expanded its business into the telecommunication sector providing radio testing and filtering solutions as well as indoor and outdoor networks. Today Creowave is a market leader in the provision of radio frequency and microwave electronic solutions for extreme environments. Its operations are divided into three business areas – Professional Radio, Radio Testing and Industrial Measurement.
Combining its operational experience and detailed knowledge, the professional radio division is Creowave's most prominent business area, providing solutions for interior and exterior coverage including hazardous environments. Within its radio testing sector Creowave offers standard filter models and complete radio testing solutions such as multiband testing and passive intermodulation. The company's industrial measurement division goes right back to its roots with a focus on project-based solutions and the supply of measurement electronics.
With specialist knowledge in creating solutions for radio system operations in hazardous environments, Creowave has completed projects for many of the major oil and gas companies. The company's main markets are within Europe and the Middle East, where it is often approached by integrator companies, which build the networks for the oil and gas companies. Operating a global reseller network, Creowave is able to quickly deploy solutions to clients operating anywhere in the world.
Koski describes what sets Creowave apart from its market competitors in gaining these projects: "The main strengths of Creowave are definitely our high levels of technical know-how and understanding of customer requirements, specifically when delivering communication equipment for harsh environments like the oil and gas sector. This market requires highly reliable equipment, which is intrinsically safe, and these are requirements that many companies dealing in standard telecommunication equipment aren't used to addressing. "
One of Creowave's most popular solutions is its range of reliable and versatile repeater products, particularly the TETRA repeaters, which Creowave first introduced to the market. These repeaters improve radio network coverage in demanding environments with authorities across the world using a network based on TETRA standards. These state-of-theart solutions are
available for indoor, outdoor and hazardous applications. This last area is particularly important as environments such as oil and gas sites often have flammable gases, vapours or combustible dusts present in the atmosphere, which if ignited can cause an explosion. It is therefore vital that only equipment which has been verified as intrinsically safe is operated in such situations.
In line with this Creowave has used its substantial experience in this area to develop a unique ATEX certified TETRA repeater. "The ATEX certified TETRA repeaters are one of the main products we deliver to the oil and gas market. This system is useful for when customers need to deliver radio coverage within an oil and gas refinery or other hazardous sites where there isn't a designated safe area to operate the equipment," elaborates Koski. The system provides enhanced radio coverage in hazardous indoor areas, between the TETRA base station and handheld device.
As well as its team of experienced radio frequency (RF) specialists, Creowave's services are also supported by its close relationships with a number of different stakeholders including the University of Oulu. This stakeholder network provides Creowave with access to the latest advances in technical and business developments. Koski explains the importance of this technical knowledge: "We develop and build products, which customers then use as a complete package, so research and development forms an important base of our work. Our standard solutions are designed specifically for the oil and gas industry, but we also undertake some custom solutions for clients." As well as specific products Creowave also offers a complete service package including a primary coverage survey, on-site consultation, installation, training and local customer service.
In September this year Creowave extended its radio testing filter collection with the launch of high-class low PIM filters. The new development will facilitate more accurate measurement of the actual performance of base stations, particularly as the number of bands used by these sites increases. Koski comments on other recent product developments: "We have recently been focusing a lot of effort into the TETRA repeater products and are currently finalising the last of those for production and delivery to the market. Naturally we always have small projects on the go but our product portfolio is now complete."
With this extensive range of solutions in place, Creowave is in an increasingly strong position, not only within the market, but also to achieve its ambitions moving forwards. "The market is currently very good, particularly within the Middle East, which is a very fast growing area for us. Looking to the future I am positive about the opportunities for development and expect relatively fast growth in revenue, in line with our 2015 target of a turnover in excess of ten million euros," concludes Koski.
Creowave
Products: Telecommunication and radio equipment