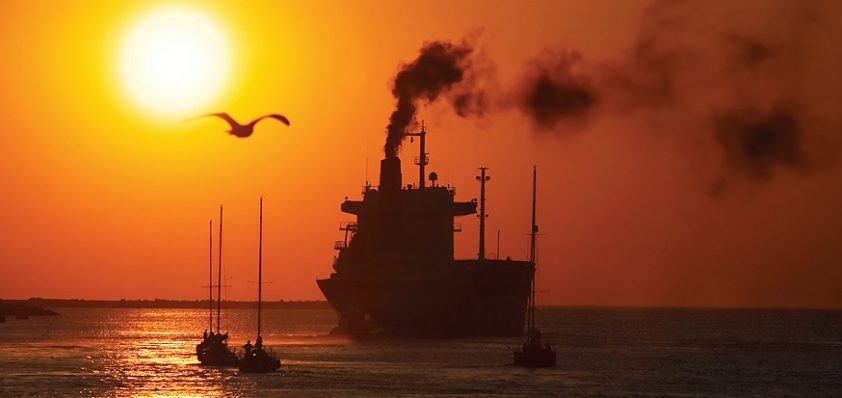 Delta Ship Spare Parts LLC
Smooth sailing
Established in 2005, Delta Ship Spare Parts LLC is a fully equipped engineering workshop, trading in the United Arab Emirates and handling almost every field of ship repairs, reconditioning, general engineering and fabrication.
Based in Al Quoz in Dubai, the company's fully fledged machine workshop covers 10,000 square feet and features impressive equipment comprising different sizes of lathes, milling machines,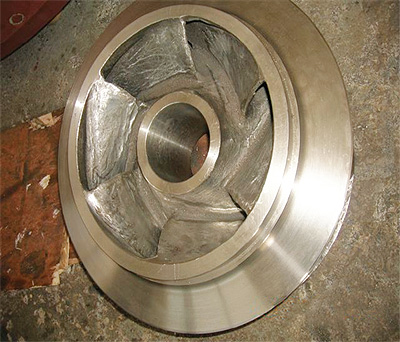 vertical boring mill, CNC machines and many other specialised tools.
Delta's workshop is equipped with the most modern equipment for reconditioning of diesel engine components such as pistons, connecting rods, exhaust valves, bearings, cylinder heads, fuel injectors, pumps and turbochargers. Here the company also carries out repairs to cargo and service pumps and heat exchangers. Delta's workforce has a collective experience of over 30 years in the engineering field and features fully trained fitters and turners. All in all, Delta provides a 24-hour service to all its clients, both local and overseas in countries such as Greece, Norway, Hong Kong, Dubai and Singapore.
This service encompasses engine repairing and refurbishing; reconditioning main engine spare parts; fabrication works and casting works; rebabbiting white metal bearings; electric motor rewinding; automation works; complete machining works; mechanical works; reconditioning of auxiliary engine connecting rods; spare parts supply; exchange of reconditioned main engine components such as piston crowns and cylinder covers; fabrication and supply of anchor winches, tugger winches and reel winches, and overhauling.
Delta has found that an increasing number of clients are sending parts to the company for reconditioning from different regions of the Gulf and subsequently expect to receive those parts back again less than a week later in order to minimise their vessels' downtime – and Delta is more than capable of obliging this requirement.
Delta also specialises in the trading of all ship engineering products and exchange of reconditioned main engine spares. This includes deck machinery, pumps and valves, engines and generators,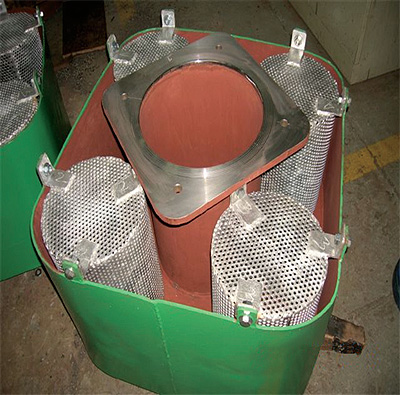 pipe fittings, compressors, and other engineering products.
Operating according to its assertion, 'Your one-stop-shop for marine engineering and trading requirements,' Delta's mission is to be a world-class marine engineering facility with a focus on effectiveness and craftsmanship, without compromising on quality. To this end, its mission is to provide a state-of-the-art engine repairing facility, to meet and exceed customer requirements and expectations, and to nurture lasting partnerships with its business associates.
The success and reputation of Delta may be measured by the high standing it maintains in clients' eyes, which has been strengthened by a policy of continuous self-appraisal and attention to detail. This, in turn, has ensured the expansion of Delta's client base. As part of its ongoing commitment to quality, the organisation largely promotes a team approach, and sets objectives for individuals to have well-defined responsibilities and sufficient autonomy for execution within a team framework.
Delta has implemented a quality management system to demonstrate its ability to provide a high-quality service in order to meet customers' requirements, as well as applicable statutory and regulatory stipulations. The business' aim is for its staff to feel dedicated to working as part of a team, in the field of ship repair, so as to improve continually and satisfy its clients by exceeding their expectations.
If Delta maintains this focus and ambition then the company is sailing towards to a prosperous future in ship repair and is on course for attracting highly qualified personnel and improving its already-impressive skill set.
Delta Ship Spare Parts LLC
Services: Marine engineering workshop and spare parts