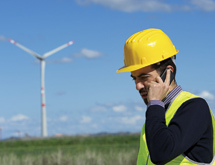 Environmental Logistics Services/Apex Landfill
Based in Amsterdam, Ohio, Environmental Logistics Services is a division of Apex Companies LLC, operating as Apex Landfill. Providing closure, decommissioning, design and installation services, Apex Landfill is dedicated to serving public agencies and private clients.
Environmental Logistics Services operates the Apex Sanitary Landfill in Jefferson County, Ohio. According to the Ohio Environmental Protection Agency, the facility was originally permitted in 1998 and began operations in 2005. In 2012, Apex received 1,503,718 tons of solid waste that was disposed in the 118-acre permitted facility.
"Effective solid waste programs are essential for peak operation of industrial and waste facilities," the company says. "Increasingly complex regulations make managing solid waste more and more challenging. We help our clients build and maintain successful, compliant and cost-effective solid waste programs. Our scientific, engineering and field experts support design, permitting, installation, operation, closure and decommissioning of landfills for a variety of industrial and waste clients, keeping it simple when we can and pioneering innovative methods when needed to address even the most complex solid waste issues."
For example, Apex explains that it developed and gained approval for a unique remediation and closure plan for two landfill sites. These sites totaled 280 acres and were impacted by the over-application of elemental sulfur across the surface of former rangeland. Apex says its alternative remedial techniques will save its client $5 million to $6 million, compared to methods proposed by other firms.
Apex also has worked for one of the world's largest producers of lead acid batteries, the company notes. Efficient operation of the battery company's Class II non-hazardous waste landfill is critical for its day-to-day facility waste management, Apex says. To help this client, Apex designed and implemented landfill expansion and disposal methodology changes to minimize facility operation cycle time. Apex explains modifications included waste placement, haul road alignments, contact and non-contact stormwater management changes, as well as interim cover and final cover designs that will significantly reduce waste exposure.
Environmental Materials and Services (EMS) of West Chester, Pa., is one of the companies that supports Apex Landfill. Providing quicklime, lime kiln dust, blended lime, Portland cement, cement kiln dust and fly ash, EMS is dedicated to meeting clients' stabilization needs.
Safe, Healthy and Secure
Apex Companies has offices throughout the United States and offers comprehensive professional and field services to assess, prevent and cure environmental issues related to water, ground, facilities and air quality. The company says it focuses on how to reduce or eliminate environmental risks and liabilities economically and expediently.
"Apex is a customer-focused company that delivers environmental, health, safety and engineering services to clients across the United States and abroad," the company says. "Driven by an entrepreneurial spirit and a dedication to providing responsive, cost-effective solutions, Apex has grown rapidly since our founding in 1988.
"Working in partnership with our public and private sector clients, we provide services tailored to support each customer's unique goals and objectives," Apex continues. "By blending strong technical skills, business acumen and superior customer service, we deliver creative solutions that produce high-quality results at low cost."