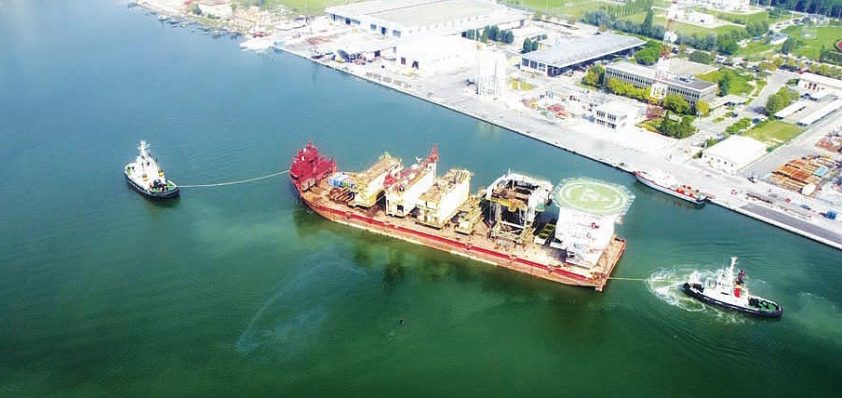 Pulling together
With a fleet of over 45 vessels servicing ten Italian ports and supplying salvage services throughout the Adriatic, the Gesmar Group has grown to be a vital partner to both the maritime and oil and gas industries.
The history of the group can be traced back to the 1980s when Gesmar was founded by the Neapolitan ship owner Eduardo Vitiello with the takeover of S.E.R.S., which was then engaged in supplying tug services in the port of Ravenna. During 2005 Gesmar entered into an agreement with the Poggiali family owned Setramar Group, which saw it acquire a 50 per cent stake in Gesmar. This remained the case until as recently as January 2014 when Setramar sold its stake in Gesmar to the Genoa-based tug group, Rimorchiatori Riuniti. Today the Gesmar Group is co-owned by the Vitiello family and Rimorchiatori Riuniti, each controlling 50 per cent of the company.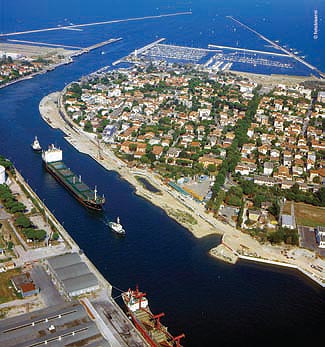 The size of its fleet makes Gesmar Group the largest towage operator in the Adriatic Sea and its vessels not only deliver harbour, offshore and terminal towage, but also related services including salvage and marine pollution control. By providing towage services to ten of Italy's ports as well as to all types of terminal including container; oil, gas and chemical; grain and bulk terminals, the Gesmar Group is present in more than 30 locations with a major focus on the oil and gas industry. Within the offshore sector Gesmar provides towage and safety cover including fire fighting, oil pollution control and tanker escort to various offshore terminals and refineries. Clients include Falconara SPM, offshore terminal I.V.F. (Isola Vecchia Falconara) and API oil terminal, Trieste offshore oil terminal, FSO in Rospo Mare Field and S.O.N.E. Terminal offshore Ravenna. Furthermore, some of the group's tugs with bollard pull between 70 and 80 tonnes operate on the spot market in the Mediterranean Sea for tanker assistance operations, safety cover and rig moving for clients including ENI Group, Saipem and DIDON Tunisia.
In addition to its towage and support operations, Gesmar Group is a founding member of the Castalia Consortium, of which it is also a majority shareholder. Castalia was formed in 1987 and today comprises 35 Italian maritime companies working in pollution control. The consortium is able to call on in excess of 35 vessels, one third of which maintain high oil recovery capacity and advanced remediation technology intended for deepwater operation, while ensuring that the vessels are also suitable for operation in shallow depths. Examples of the consortium's operations include recovery work on the Costa Concordia and cargo removal and pollution remediation on the Hanife Ana, which ran aground on the Adriatic coast. Aside from emergency response, Castalia also focuses on environmental monitoring, training and awareness campaigns aimed at marine and environmental protection.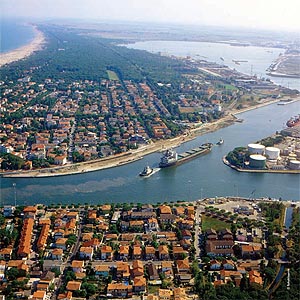 The Gesmar Group has continuously invested in its fleet to ensure that it meets the needs of its clients and that it is able to operate in the ever-changing marine marketplace. The most recent additions to the fleet are the rec-oil tug San Giusto and Rigel and Gladiator azimuth stern drive tugs (ASD), which arrived in 2013, 2011 and 2012 respectively, and the Fox and Wolf fast support intervention vessels (FSIV), which were delivered in 2013. The ASD escort tugboats were each designed with manoeuvrability and functionality in mind; Rigel features FiFi 2 and oil recovery capabilities, unattended machinery spaces (AUT-UMS), automated operation in port (AUT-PORT), 110 tonne bollard pull, and a hydraulically-driven waterfall towing winch with a one drum capacity of 1000 tonnes. Gladiator features FiFi 1, water spraying and oil recovery capabilities, 65 tonne bollard pull, one fore winch with split drum escort type winch Kraaijeveld SW-80, and one after winch Kraaijeveld including double drum KA-30 1500 knots brake. In addition, Gesmar Group has recently commissioned a Turkish shipyard to build two 70 tonnes bollard pull multi-purpose ASD escort tugboats.
While discussing the ways in which the vessels have enhanced the company's capabilities during its last feature in European Oil and Gas Magazine, managing director Riccardo Vitiello said: "The tugs have been specially designed to carry out berthing and unberthing of vessels at harbour premises, pull and push during vessels' mooring manoeuvrings, escort, open sea and harbour tug services from stern, and fire fighting activities. Gesmar Group has always opted to invest in port-sized tugs that also have the capability both in terms of power and bunkering capacity to perform ocean towage, offshore services, and salvage operations as well. We believe that a certain degree of flexibility in naval construction is of the utmost importance."
The delivery of the Fox and Wolf FSIVs during 2013 has enhanced the company's capabilities further still by filling the oil and gas sector's need for reliable high performance support vessels. The Fox features a top speed of 27 knots, a capacity to carry 250 tonnes of cargo and 70 passengers, FiFi 1 and a deck space of 212 m2. The Wolf on the other hand is a slightly smaller craft with a top speed of 27 knots, a cargo space of 65 tonnes and a passenger compliment of 60 and deck space of 70m2.
As it adjusts to the introduction of Rimorchiatori Riuniti as part owner of the company, Gesmar Group will continue to offer expert towage and support services to the oil, gas and marine industries while considering expansion in to new markets including African and Middle Eastern waters. Indeed, with a strong fleet, leading expertise and strong financial backing the future of the Gesmar Group is set to be a very buoyant time.
Gesmar Group
Services: Towage, offshore support and pollution control