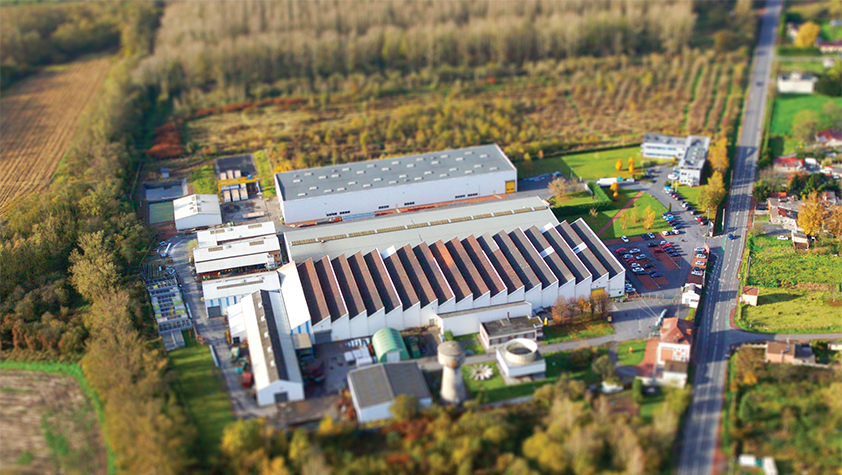 Taking the heat
It was over a century ago that Hamon D'Hondt began its industrial business, and having gone through significant evolution, the intervening years have seen the company become a leader in heat exchanger technologies.
Today Hamon D'Hondt focuses on the key business lines of air-cooled heat exchangers (ACHE) and finned tubes. These products are supplied into the chemical, petrochemical, power generation, and heat recovery sectors.
Describing the company's recent performance, sales and development manager Hervé Le Métayer says: "We achieved an excellent turnover in 2012 due to the significant backlog of orders secured at the end of 2011 and early 2012. The level of orders as of today is slightly below expectation, but this is due to the difficult environment and project delays with Saudi Aramco and Petrobras. However, the forecast for 2013 is excellent with numerous projects in Saudi Arabia, the Middle East, Brazil, and Russia, and the booming demand for gas all over the world."
In light of this challenging marketplace, Hamon D'Hondt has continued to stick to its strategy of act global, think local. This has centred upon maintaining a presence either close to end users like Hamon D'Hondt Middle East in Al Jubail, or in main decision centres as with Hamon BHI in South Korea, where there is a concentration of EPC companies in the oil and gas market.
With Hamon BHI, a joint venture between Hamon D'Hondt and BHI, now entering into its third year of business, Hervé outlines the progress made so far: "This venture has experienced a continuous increase in business during the past 12 months, despite the unfavourable economic environment. We have hired new collaborators throughout this period to subtend our development, mainly in the thermal design, procurement, quality, and manufacturing departments. Hamon BHI is now fully independent in carrying out our thermal design and sales activities, which allows us to support clients in a very efficient way. We are currently completing an agreement to move to a new factory in nearby Seoul, as our existing site is not adequate for our present workload, at which time the company will be renamed Hamon Process Heat Exchangers Korea, a division of Hamon Korea.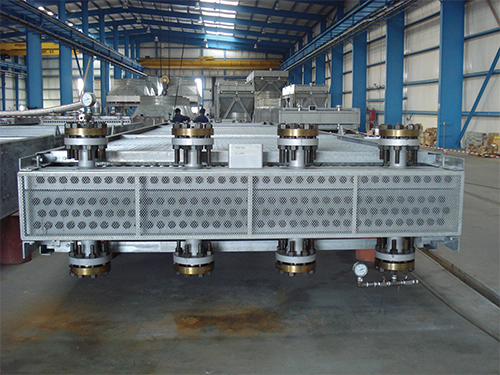 This new workshop will not only be utilised by Hamon D'Hondt for the heat exchanger business, but by other divisions of the Hamon Group as well. Significant effort has also been placed into the development of new suppliers within Asia for major raw materials, which enables Hamon D'Hondt to obtain better prices, and reduce transportation costs by having sub-suppliers located near to its factories. Not all investment has been focused on Hamon D'Hondt's overseas activities though. At the same time the company has increased the engineering capacity at its headquarters in France, which has enabled it to recruit new talent during the downturn in Europe.
In order to fulfil its objective of satisfying customers' expectations, Hamon D'Hondt allocates a large part of its resources and effort to research and development to continuously improve its products. Likewise, its consolidated design and manufacturing experience enables the company to take on the latest technical challenges in its marketplace.
One area in particular that Hamon D'Hondt has dedicated itself to over the last year has been the growing liquefied petroleum gas (LPG) and liquefied natural gas (LNG) market. "The LNG market is our main target this year as there are major projects under development in Russia, Australia, Canada, and Malaysia," states Hervé.
"This is a market where we want to strengthen our presence as we see gas demand significantly increasing in the upcoming years due to its lower environmental impact. Our long track record in the business of air coolers, especially recirculation units for very low temperatures in Arctic areas, combined with our worldwide presence places us as one of the leading companies for this specific business. We are also working on a couple of other new developments linked to green energy, which is a potential growth area for Hamon D'Hondt."
The company is also remaining abreast of other changes in the market as a result of the emergence of non-conventional oil and gas resources around the world, such as shale gas and oil sand. These sectors require cutting edge technologies, which represents new opportunities for Hamon D'Hondt, but equally deeply affects the configuration of its market. "We remain extremely optimistic about the next five years," concludes Hervé. "Despite strong competition from Korean manufacturers, our target remains the same in terms of reaching 100 million euros turnover within three to five years."
Hamon D'Hondt
Products: Process heat exchanger technology