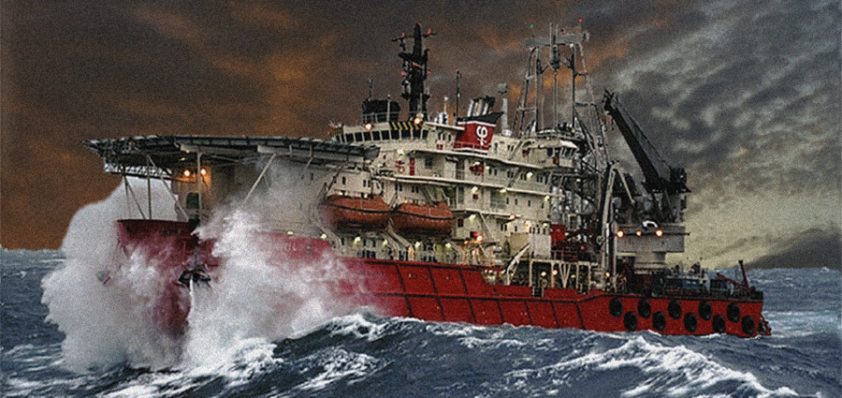 Helix Energy Solutions (Well Ops UK)
Looking well
Besides being the global leader in subsea well intervention, Well Ops UK is an important part of the Helix Energy Solutions Group.
Helix uniquely serves as both a world-class service provider to energy producing companies and an oil and gas producer, using its own fields. This two-strand strategy has proved successful and singled Helix out as a preferred partner for projects around the world.
As a business unit of Helix, Aberdeen-based Well Ops UK provides a wide range of well operation and decommissioning services with specialist vessels and innovative equipment.


"Well Ops started in its present form in 2002," reveals Steve Nairn, Helix Energy Solutions' regional vice president of UK, Europe and Africa, by way of an introduction. "Prior to that, we were a small business unit within Technip, looking after the Seawell vessel and well intervention work. When Helix acquired us, that unit was taken out of Technip and we started running our own affairs in the UK."
Speaking about Well Ops' assets, Steve continues: "Until last month, we operated a single vessel called the Seawell, which has been working since 1987 and actually pioneered the light well intervention market. Since the mid-1990s we've managed to get almost full utilisation for that vessel with intervention work, with the gaps being filled with diving construction work, which we still undertake. We introduced our Well Enhancer vessel in October 2009."
This new vessel entered the market because, although the Seawell is still going strong, Well Op's require a new platform on which to build and extend its intervention capabilities. Steve sheds light on what the Well Enhancer has to offer: "It is 20 metres longer than the Seawell and, like the Seawell, offers ROV, diving and light well intervention. The two key differences are its larger bore intervention system that allows access to a greater number of subsea wells and the soon to be added coil tubing capability. This is something clients have been requesting for some time, although there's never been absolute certainty of the level of demand for this service. It could be anything between 50 days and 150 days, but we hope that once we bring this system into market the requirement in terms of days will increase. We're going to introduce that in quarter three of 2010.
"With the Seawell you have a capable diving construction vessel with added intervention systems. We have tried to integrate these systems as much as possible into the structure of the Enhancer. The ship finished its inaugural well intervention project on Nexan Petroleum UK's Buzzards S2 in the North Sea in mid-October and has moved onto its second job with Shell."
Steve is confident that the new addition is going to help Well Ops attain more and expand its horizons: "We have never achieved 365 days of utilisation in well intervention with the Seawell, filling those gaps with diving jobs. To bring a second vessel into the same market and expect to get 720 days is going to be a challenge but with our additional services we can mitigate the risk better than anyone. We'll look to expand our market geographically with one of our vessels perhaps heading overseas to increase utilisation in North and West Africa. Historically, we have worked
predominantly in the North Sea for clients such as Shell, BP, Total and Talisman."
Well Ops' success with high profile organisations in the oil and gas sector is integral to its ongoing ability to attract contracts. Indeed, businessSteve feels that the division's key strength is its work history. "It's second to none," he asserts. "We possess 20 years of experience and have entered over 700 wells. It is a great track record and our background is vitally important, but we realise that this is not enough on its own to attract new business. We work hard to maintain our operational efficiency, cost effectiveness and safety performance."
He continues, reflecting on Well Ops' other qualities: "Diving capability is a key differentiator; our competitors do not have dive systems or related abilities, and that is a big advantage for us in a mature area like the North Sea. It would be great to think an ROV would be sufficient but the reality is you do need manual intervention in most cases."
The biggest challenge Well Ops faced with regards to creating a second vessel, which represents the division's biggest investment for two years, was manning the two vessels without taking anything away from the Seawell in respect of competent crewmembers or putting the Enhancer out unprepared. "We've managed to retain key personnel with very low staff turnover for the past decade, allowing experience and knowledge to be kept in-house. We were able to share that experience across the two ships without diluting capabilities on the Seawell. Recruiting the team for the Well Enhancer wasn't as difficult as anticipated – we seem to be the sort of company that people want to work for and quickly found a second crew," Steve comments.
While many companies would have been dubious about launching a new vessel in a period of recession, the development has been extremely positive for Well Ops, despite the relating financial challenges. Steve notes: "There's been a ten per cent drop in the market rates throughout this year and I foresee this carrying on into next, although conditions are looking better than earlier in 2008. It's important to have lots of strings to your bow, such as diving construction and ROV work, because you cannot purely depend on securing light well intervention work."
Fortunately the decommissioning market – relatively dormant since 2000 – has come back into focus and this area has growth potential for the next ten years, as Steve explains: "The biggest change in the market for us in 2010 will be the recommencing of decommissioning. I think we performed the last work of that kind in 2001 and that's a market we need to prioritise into next year, besides promoting our coil tubing service."
With that in mind, Steve summarises his future plans for Well Ops: "I'd like to maintain our dominant position within the UK market and expand our business into Africa and deeper water, and we want to be pre-eminent in the decommissioning market. We are pushing the limit of cost effective mono-hull LWI and future growth is going to be in light semi-sub design."
Helix Energy Solutions (Well Ops UK)
Services: Decommissioning and well intervention