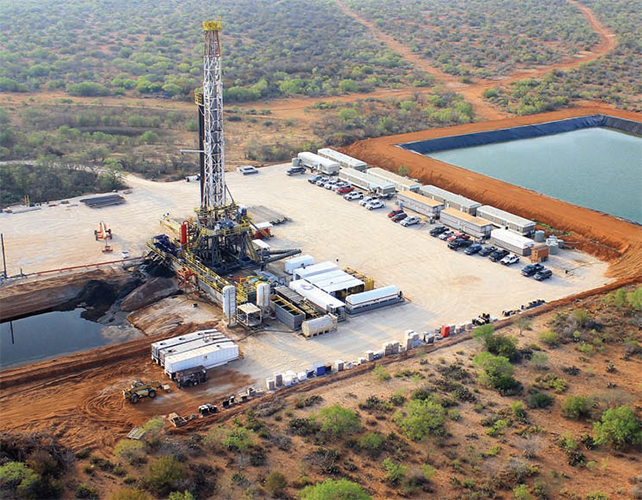 Integrated Drilling Equipment (IDE)
Industry benchmark
An industry leader in the manufacture of drilling rigs, Integrated Drilling Equipment has developed a global footprint and an excellent reputation for high quality, customer driven products.
By combining resources, expertise and 30 years of industry experience, IDE has all the capabilities in one place to deliver a one-stop-shop to customers requiring high quality API certified drilling rigs and rig related components. A specialist in comprehensive rig services, the company offers other services such as rig modifications and rig refurbishment.
Last featured in European Oil and Gas Magazine in October 2012, IDE's president and chief operating officer Richard Dodson elaborates on the firm's progression over the past year: "Since our rollout of IDE's new rig designs in 2009, which are centred on the concepts of safety, faster spud to spud cycles and cutting edge control systems, IDE quadrupled in size over 2012. The advancements we have made since October 2012 have been focused primarily on three core areas: continuous improvement of our current designs, manufacturing processes and project management; a new design for our modular platform rigs, and the expansion of automation technologies, controls and service. We also became a Public Company in December 2012, and therefore began to streamline how we measure and track our performance, both collectively and individually."
With the shale gas boom in the US driving demand for rigs, the Texas based IDE has delivered more than 50 rigs over the past seven years through a combination of new-build contracts and refurbishment projects. "Our customer base ranges from small domestic independent drilling companies, large international and publically traded drilling firms, to national oil companies and their subsidiaries," says Richard. A key factor to IDE's success and excellent global reputation is its fast service response to customer requirements for specialist drilling solutions, whether it is for harsh environments or for areas where quick, efficient rig moves are essential.
"Our service response to customer needs has become an industry benchmark by which others are compared; as some companies grow, service takes a back seat to more lucrative product lines, however at IDE this will remain one of our core offerings and we accept this role with a great deal of pride and passion! Another differentiator is our ability to customise rig packages for our customers and to refurbish and reconfigure existing rigs to compete more effectively in the horizontal rig market," highlights Richard.
In 2009 the company noticed a shift from DC Silicon Controlled Rectifiers (SCR) control house-based rigs to AC Variable Frequency Drive (VFD) control systems and has positioned itself to become a leader in this area with the Centurion VFD system. Developed through years of experience, the fully customisable, engineered and tested Centurion VFD system has been specifically designed for drawworks, mud pumps, top drive and rotary table operations for both land and marine applications.
A provider of three market leading selfelevating and modular land drilling rigs, the Sparta Drilling System (SDS), self-elevating drilling system (SEDS) and Desert One, IDE is committed to continuously enhancing its technologies for customers requiring high quality drilling rigs for shale opportunities and horizontal drilling needs. The offshore modular rig solutions, with integrated drilling systems, are designed to increase drilling efficiency, reduce non-productive time (NPT), deliver maximum rig-up safety/efficiency, offer improved management of available rig power, reduce platform-to-platform move times and improve drilling envelopes.
Combining two industry proven structure technologies, a hydraulic winch raised parallelogram substructure and a vertically erecting mast, the SDS is a highly efficient and safe rig that is suitable for well programmes requiring minimal drilling time and fast rig moves. Meanwhile, the patent pending SEDS is a box-on-box substructure with a bootstrap style vertical mast, which extends with drawworks. Accommodating up to 1.5 million lbs. of static hook load, SEDS' self-erecting mast is 152 feet long and can be assembled and put up with minimum crane usage. Lastly, the Desert One series drilling system is a modular box style rig structure that has the ability to transport in a single load, making it ideal for rig moves within a desert environment.
The company's domestic customers are most active in the Marcellus, Backen, Eagle ford, Permian basins as well as other Shale plays. However, following the opening of oil exploration and production for private companies in Mexico in the middle of 2013, IDE is currently working with numerous companies in the country to meet the future need for offshore platform rig and land rig requirements, as Richard discusses further: "In 2013 we have focused on growing our footprint in Mexico with our new modular platform rig designs and are working closely with numerous companies in this area. We feel strongly that Mexico is a significant part of our manufacturing and product line diversity going forward and have multiple rigs now working there, where we are offering a very responsive service and support capability."
Moving into 2014, the technological and geographical developments within IDE over recent years are certain to ensure the innovative company has a positive future of continued quality solutions and excellent service, as Richard concludes: "Moving into 2014, the advances we are making in our drilling controls, automation, hydraulics and walking systems, coupled with our improved proprietary rig designs, will provide a significant opportunity for growth. We have a vision to expand our manufacturing footprint in terms of geographical diversity and product line expansion. If we duplicate the growth we achieved from 2009- 2012 we can easily see our revenue topping the billion dollar plateau within the next three to five years."
Integrated Drilling Equipment (IDE)
Products: Drilling rigs and equipment