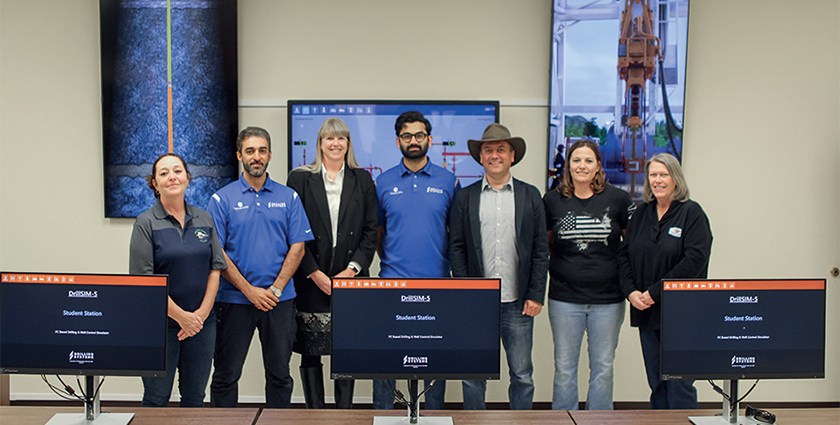 The new lab will provide in-demand well control training for petroleum technology students, petroleum industry clients, and well-servicing employees in drilling, workover, intervention, and operational procedures.
Following the award of a grant to the college, Drilling Systems installed state-of-the-art simulation technology in well control education at WTC's Opportunity Center, allowing students to utilize the interactive virtual environment on-site during in-person classes taught by IADC-certified instructors.
Euan Kennedy, Director of Americas, Drilling Systems, enthuses: "We are delighted to be working closely with Western Texas College on its new simulator training facility. In high-risk sectors like oil and gas, the consequences of human error or equipment malfunction can be catastrophic, and simulators help prepare workers for the field like nothing else."
Students who take the course will be able to demonstrate drilling and well-control principles in real-time and improve their overall competence in safe rig operations.