Isolating the solution
Established in 1970, Isolated Systems Limited (ISL) began life as a modest venture serving the heating ventilation and air conditioning (HVAC) industry and has since grown to become a leading supplier of bespoke engineering solutions around the world.
Today exports account for more than 25 per cent of the company's annual turnover and ISL continues to expand the global reach of its products and support services. When the business was last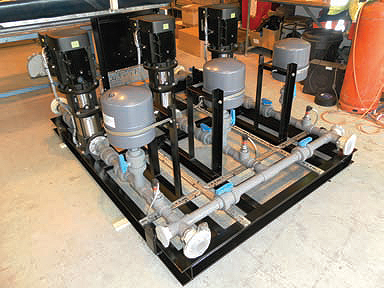 featured in European Oil & Gas Magazine during September 2013, ISL sales manager Barry Bend revealed how the company had enjoyed record sales for the financial year ending in May 2013 and how ISL had recently launched a new calcium silicate product range of low, medium and high grade thermal pipe isolation specifically targeted at the offshore oil and gas sector.
Moving forward to the present day, ISL continues to deliver tailored solutions to blue chip companies in a broad base of sectors including oil and gas, power generation, semi-conductors, marine, pharmaceutical, commercial building services and HVAC. Furthermore the financial year ending 2014 has proven to be another highly successful period for ISL with its annual turnover again breaking records, rising from £5.1 million to £7.5 million. "This has exceeded all expectations, with a staggering amount of performance," says Barry. "Our market penetration is currently better and stronger than ever."
ISL currently sub-divides its product range into five categories comprised of anti-vibration products, expansion compensators, flexible connectors, acoustic products and thermal insulation. Within its thermal insulation portfolio the company's range of calcium silicate pipe insulation, first released in 2013, has proven to be a huge success. Recently ISL secured a £1.9 million contract to supply calcium silicate elbows and straights for isolation aboard a floating platform to be deployed in Norwegian oilfields. As well as taking advantage of calcium silicate's non-combustible properties and maximum temperature range of 1000ºC, the project will also exploit the products' robust construction and outer weather protection provided by an anti-static silicone coated glass fibre fabric, which is water proof and UV resistant.
"Isolated Systems Limited's calcium silicate high temperature pipe insulation is able to protect very high temperature installations," Barry explains. "It is also very robust. Its equivalent predecessor was like wrapping a bandage around a pipe, whereas with calcium silicate you can stand on it and work on the installation. It is easy to remove and easy to fit, it is very lightweight in construction and has very good longevity in use. It is also easy to use in terms of servicing pipe work, as technicians can remove it, carry out any necessary maintenance work and replace it very easily."
While the company's calcium silicate pipe insulation has proven to be a highly successful addition to its product portfolio over the past 12 months, ISL has also entered into an important agreement with Rolls Royce by becoming a fully approved and accredited design and manufacturing house for the company. "We have been working with Rolls Royce Marine Turbines for the last three years and we were called in to offer a solution to a thermal insulation problem they had on their industrial turbines," Barry elaborates.
"Conventional insulation was amongst other things, very bulky by the time it was able to provide the correct temperature protection. Therefore ISL developed a new product in the thermal insulation world, which is a microporous solution that only consumes a portion of the space that its competitors in the field would have done. As a consequence of that work designing and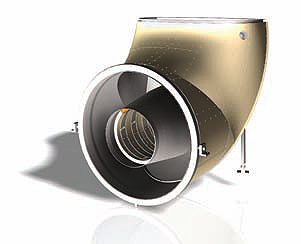 manufacturing products for Rolls Royce Marine in Bristol word got out and we are now talking with, and doing work for Rolls Royce Energy Systems in the US. As part of becoming accredited with this design and manufacture status Rolls Royce audited the company, which is a very strict and rigorous process that takes years. We believe that there are only 75 companies within the UK to hold this accreditation, which is quite an accolade."
During 2014 ISL has worked to position itself in close proximity to its current and future clients, by becoming an associated member of the British Pump Manufacturers Association (BPMA) and the Pump Distribution Association (PDA). This will allow the company to expand its customer base and continue to increase its market share. Further to growing its presence within the pump sector, ISL is also keen to further develop its business in the fan market as Barry explains: "We want to start focusing on the fan industry as it is closely related to the pump industry because if you pump something you need to cool it down, so the fan industry and the cooling industry are close cousins of each other. We have some fan customers, but like the pump market the fan market is very large and we only have a very small percentage of loyal customers in the sector, so that is where we will focus next."
Indeed the past 12 months have been incredibly positive for ISL and there is no sign of this success diminishing in the future. As the company continues to deliver bespoke engineering solutions throughout its market sectors, it is sure to add further companies to its growing list of clients.
Isolated Systems Limited
Services: Industrial noise, vibration and thermals management solutions