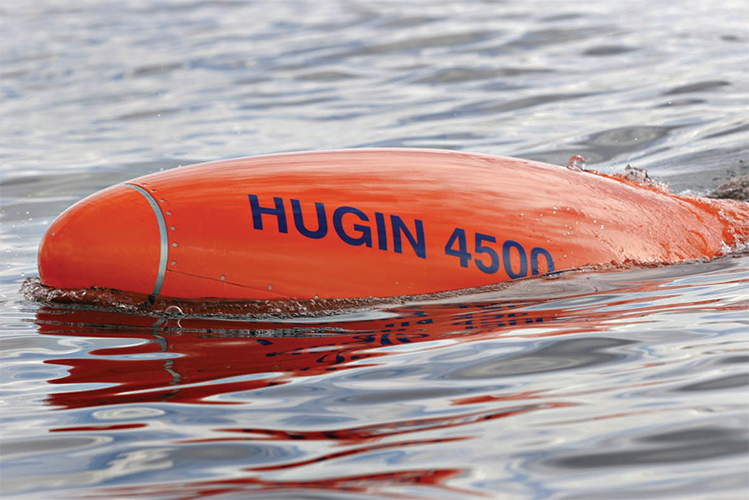 A new era
Kongsberg Maritime is renowned for delivering innovative systems in the offshore, subsea and merchant marine markets.
"Our division of Kongsberg Maritime provides sales, project support and customer services such as training and field support in the UK," says David Shand, general manager of Kongsberg Maritime's Offshore Division in the UK. "We live and breathe our core values, which are determination, reliability, collaboration and innovation, all of which enable us to provide state-of-the-art, reliable technology and excellent support to our diverse range of customers that range from offshore renewable developers to offshore production companies."
Providing global support from local service and support facilities at strategic locations around the world such as Aberdeen, New Orleans, Rio de Janeiro, Singapore and Dubai, Kongsberg Maritime has enjoyed an increase in demand over recent years. This has resulted in the continued recruitment of a significant number of engineers and support staff at the group's UK based offshore division since early 2012 as well as expansion into new business areas. "Due to further growth in several areas of our business we plan to continue to recruit more staff, particularly project support and field support," says David. "One area where we have recruited engineering staff is in offshore production automation and safety systems, where we are supporting a number of installations in the UK sector; we have also been recruiting engineers in this business area in preparation for the build up of the Statoil Mariner project and will continue with further recruitment for the project and support phase."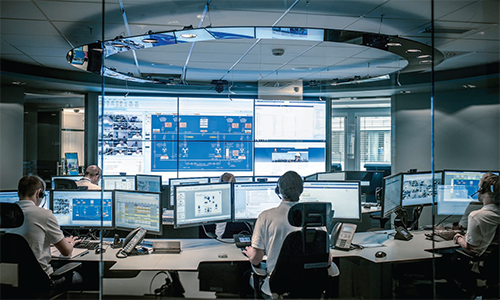 For the Statoil Mariner project, the largest new offshore development in the UK in more than a decade, Kongsberg Maritime will supply integrated automation, safety and information management systems for both the production, drilling and quarters (PDQ) platform and the floating storage unit (FSU), the latter also having positioning and marine systems.
Kongsberg Maritime's UK division will provide project-engineering resource, along with colleagues in Norway and Korea, and support the installation during production. "Participating in potentially the largest development in the UKCS is a great achievement for us," enthuses David. "This project will allow us to further develop our project and support capability in offshore production automation and safety systems in the UK, which, combined with our Kongsberg Maritime Engineering Division in the Far East, will enable us to deliver further greenfield and brownfield projects in the UKCS. Another area we will continue to recruit for in the UK is the support of our AUV (autonomous underwater vehicles) product lines."
Following the group's acquisition of Hydroid a number of years ago, it has become a world leader in the field of AUVs, a technology that is finding increasing application in offshore inspection for both oil and gas and renewable markets. The company offers an AUV rental service to its customers and will be announcing new developments in its AUV technology later this year.
In response to the offshore division's continuing success and unprecedented growth, Kongsberg Maritime announced an investment of £2 million in the long-term lease of new premises in Westhill, Aberdeen in February 2012. The purpose-built property includes a bespoke 45 metre cubed test tank, the first of its kind in Aberdeen, and the most technologically advanced dynamic positioning simulator on the market. Moreover, the Kongsberg Maritime Training and Simulation Centre takes up an entire floor at the new building, increasing its original floor space by 60 per cent and enabling the group to train more individuals.
Scheduled training courses at the division's Aberdeen premises include an overview of planned automation systems, dynamic positioning and subsea positioning systems. Courses are designed to give participants an enhanced understanding and detailed product knowledge and may include both operational and technical training. "We plan to further develop our training centre to support our systems, and this will require additional training staff to support the improvements in our course offerings in DP operations and further develop training in subsea systems, such as AUVs and also in offshore production systems," explains David.
Launching a new era for Kongsberg Maritime in the UK, the new facilities cement the group's commitment to invest in its personnel, customers and future; it also offers a high quality working environment, a huge advantage in a competitive market, as David concludes: "In today's environment, particularly in Aberdeen, resourcing new staff can be difficult. However, we believe that we offer an excellent working environment, great career opportunities and challenging roles. Many of our engineering positions are for electronics or software graduates, both of which are in short supply due to the relatively small number of graduates in each of these disciplines. To address this issue we have established scholarships at several universities in the UK, including the local universities. Our scholarships give much needed funding for the 'Kongsberg scholars' as well as summer placements, which offer industry experience. We have already recruited excellent graduates from our scholarship scheme."
Kongsberg Maritime Ltd
Services: Turnkey solutions within the oil and gas industry