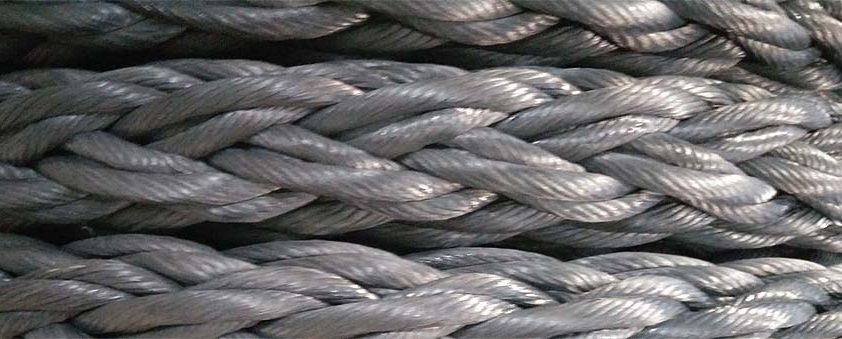 A strong support
Lankhorst Ropes maintains a strong tie to the past that dates back over 250 years to 1751, when the company was established as a ropery and sailmakers loft in Sneek, the Netherlands.
The company first became known as Lankhorst after Nikolaas Jurgen Lankhorst took over the company from his in-laws during 1803. Today Lankhorst is a worldwide supplier of rope and vessel mooring lines, which form the core of its business as the largest company within the Lankhorst group.
A major milestone for the company came in 2012, when the Royal Lankhorst Euronete Group was acquired by WireCO WorldGroup Inc. "Since 2012 Lankhorst Ropes has been a member of the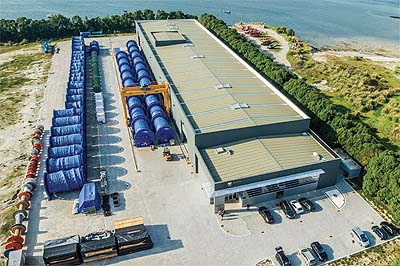 WireCo WorldGroup, with its head office in Kansas City, USA," elaborates Lankhorst Ropes commercial director, Sérgio Leite. "WireCo WorldGroup is the global leader in manufacturing, engineering, and distributing wire rope, wire rope assemblies, synthetic rope and electromechanical cable. With a truly global reach, WireCo WorldGroup and Lankhorst can deliver the right products for clients' equipment and application no matter where their worksites might be."
Lankhorst Ropes presently divides its business into three divisions that are comprised of its maritime division, with sales offices in the Netherlands, United Kingdom, Spain, United Arab Emirates, Brazil and Australia, as well as strategic stock locations globally; an offshore division, which trades synthetic ropes in the name of Lankhorst Euronete Portugal, S.A. and operates from Maia and Viana do Castelo (Portugal) and more recently from Rio Janeiro (Brazil) and steel wire ropes for offshore applications produced by WireCo WorldGroup manufacturing units in the name of Lankhorst Ropes; and its Heaving Lifting Division which brings its expertise in rope construction to meet the demand for high performance offshore lifting slings. It also trades synthetic ropes in the name of Lankhorst Euronete Portugal, S.A. and operates from Maia and Viana do Castelo (Portugal).
"Offshore heavy lift is a growing market for Lankhorst Ropes," explains Sérgio. "With sales and technical teams in The Netherlands and Portugal, the company has a clear objective – to raise the bar for technical performance of synthetic rope slings in heavy lift applications. An ambitious research and test programme will leave Lankhorst well placed to build on early successes."
Synthetic ropes offer many advantages over steel wire ropes in heavy lift applications. Synthetic ropes are as strong as conventional steel wire rope but seven times lighter therefore allowing contractors of optimise crane lift capacity. In response to the growing demand for synthetic ropes, Lankhorst has significantly strengthened its heavy lift and technical teams.
This has been bolstered by WireCo Worldgroup's acquisition of Endenburg BV's assets, which took place in 2014 adding to the company's experience of handling monopiles for offshore wind projects as well as the abandonment and recovery of deepwater pipelines. As such, Lanhorst has already won a number of heavy lift projects and is positioning itself at the forefront of market innovation in the sector to ensure that it remains a leading name in heavy lift operations. "Lankhorst Ropes is committed to the on-gong development of synthetic fibre ropes. The state-of-the-art research and development facility at its Global Synthetics Lankhorst Euronete location in Maia, Portugal provides fundamental research and product development to support its Global Synthetics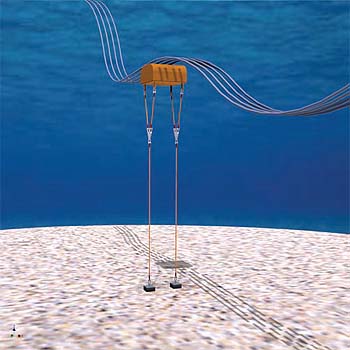 Lankhorst Euronete division that markets the brands Lankhorst, Euronete, Phillystran and Oliveira," Sérgio says. "In addition to the research and development facility, WireCohas recently invested in pilot-scale equipment designed to strengthen Lankhorst Ropes' research capabilities into yarn extrusion, and ultimately synthetic fibre rope performance inheavy lift applications."
Through its dedicated research and development teams and co-operation with DSM Dyneema, Lankhorst has pioneered a new system capable of handling heavy loads at depths of well over three kilometres. "Lankhorst Ropes has recently develop Lankodeep AHC rope, which incorporates fully optimised cyclic bending over sheave (CBOS) fatigue and load bearing characteristics for use in the deepwater deployment systems. It is based on special Dyneema grade cyclic bending optimised fibre and a proprietary rope coating technology and represents a new rope design with 12 stranded braids where each strand is a three-strand rope," Sérgio elaborates. "The rope can be inspected and is also repairable, it is an innovative solution for deepwater deployment and is capable of handling heavy loads at depths of well over three kilometres, where steel wire is not efficient anymore. The Lankodeep AHC rope has already found its first commercial success, with two ropes of 3100 metre length, placed by Jaya – the leading offshore energy services group that is now part of the Mermaid Marine Group of companies. Jaya will fit the rope into 110-ton cranes designed by J.J. Offshore for two new 88-metre ships."
As Lankhorst continues to take advantage of its impressive momentum and growing strength it will seek to solidify its present base and expand to offer its clients new innovations well into the future, as Sérgio concludes, "Over the short term Lankhorst will be focused on increasing its position in the markets where the company is present while at the same time entering into and growing its position in smaller but specialised market niches. Over the next three years the company's intention is to develop new synthetic rope solutions that can replace traditional solutions and allow the technology to exceed the present state-of-the-art, giving our customers new opportunities and horizons."
Lankhorst Ropes
Services: Next generation mooring systems