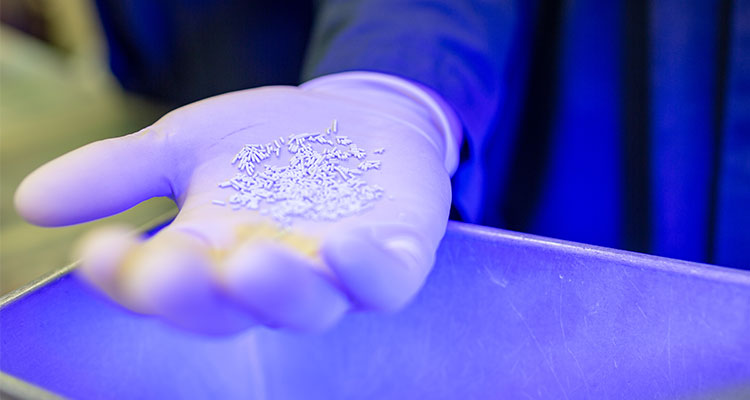 Lummus Technology is leading the way as the energy industry undergoes a massive transition 
For more than a century, Lummus Technology's (Lummus) culture of innovation has resulted in over 140 technologies that keep the wheels of modern life turning. This month, Lummus' President and CEO, Leon de Bruyn, highlights how that innovative culture continues to thrive today.  
Being the son of two teachers, Leon once aspired to be a teacher himself. And while his career took a different turn, Leon's parents instilled in him an admiration for educators and the initiative to learn and solve complex problems. Now, as President and CEO, the skills Leon acquired by becoming a teacher have helped him in his career. He also sees the same passion for knowledge in Lummus' company culture. "The business and our people have the same drive. We listen and learn in a space where we can make a significant impact. We absorb, reinvent and elevate the best ideas into technology solutions that help improve the world."  
With this, Leon shares that one of the most rewarding aspects of his role is having the opportunity to work alongside like-minded individuals. "The people I work with are dedicated to making a positive difference in the world. They're driven by actions. Some of them are world renowned for their patents, and their knowledge will impact where we will be as a society 40 years from now.  
"We are implementing a vision developed three years ago when Lummus became an independent company. That vision has moved us faster than other players in our industry, especially when it comes to the energy transition. It allows us to use what we've built up over 110 years." 
Lummus has challenged itself to transform its industry and solve the sustainability issues society faces. Founded by Walter E. Lummus in 1907, today Lummus is a global provider of process technologies and value-driven energy solutions.  
"Walter E. Lummus was an entrepreneur, a pioneer and innovator, and set the culture from day one. He has several patents to his name. He wrote books about how to convert molasses, or biomass, to fuels. We use those capabilities to drive us towards the energy transition and facilitate decarbonization. We believe we have a responsibility to apply our innovative mindset to help solve those problems," says Leon. 
Reducing waste 
Developing and commercializing technologies and solutions that will strengthen its industry's circularity and sustainability and reduce carbon emissions, is one of the top priorities for Lummus now.  
But doing so requires tackling poignant challenges head on, such as how do businesses balance the need for these products sustainably while meeting society's needs and keeping up with global population growth. Well, Lummus has a role to play in helping address these challenges. 
For example, producing more polymers requires hydrocarbon feedstock, and Lummus has developed a technology to operate more cost-effectively to convert crudes at a high yield to petrochemicals that then become polymers. This cuts out the production of other fuels and a lot of inefficiency in operating costs, as well as capital costs.  
"The use of crude-to-chemicals is new but growing traction, especially in regions like the Middle East and Asia. This is a more direct way to manufacture polymers without waste, but with a lower carbon footprint, and a lower dependence on utilities to operate those plants," says Leon. 
Smart approaches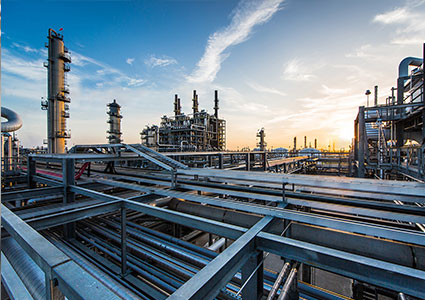 Despite the challenges currently facing the industry, Leon looks at these issues with a glass-half-full perspective. "There's always a solution, you just need to find it. We're trying to get things done in a positive way. The science that we now teach in schools underpins everything we know about engineering, technology, and electricity. Plus, there are so many smart people in the industry that we will figure it out."  
With Lummus' focus on decarbonization, Leon highlights that there are also other emissions to consider. Methane is one, and particularly where there is exploration or even disposal of waste. Lummus has figured out how to take that methane and turn it into a commodity-based chemical displacing fossil fuels. So instead of emitting it into the atmosphere, Lummus has the technology to use methane wisely and displace fossil fuel dependence. 
Problem solvers 
Another crucial factor is water. Leon noted that the industry is behind when considering water usage and managing the water at industrial complexes. So, how do Lummus and the industry catch up? How does the industry clean the water it uses, and do its part in helping to solve the world's water issues?  
These questions triggered Lummus' latest venture to acquire water treatment technologies from Siemens Energy. This acquisition expands Lummus' portfolio, further integrating its solutions and supporting its customers' waste reduction and energy efficiency goals. "We think we can use these world-class water technologies alongside our process technologies and have less impact or no impact on water. We will integrate and apply these water and water treatment technologies to our portfolio," Leon expresses.  
When asked about his five-year vision for the business, he responds that five years is too short. "Whatever we decide, it must make sense in ten or 20 years from now. If we consider five years, I think I'll be disappointed if Lummus isn't the go-to party for solving energy problems, and how to make polymers and other consumable goods in the most efficient, most sustainable manner. We want to make a positive impact on the quality of lives through our competencies, process technology development and new solutions. And I think we will get there faster than five years. We need to keep our heads down and do what we're good at," Leon concludes.