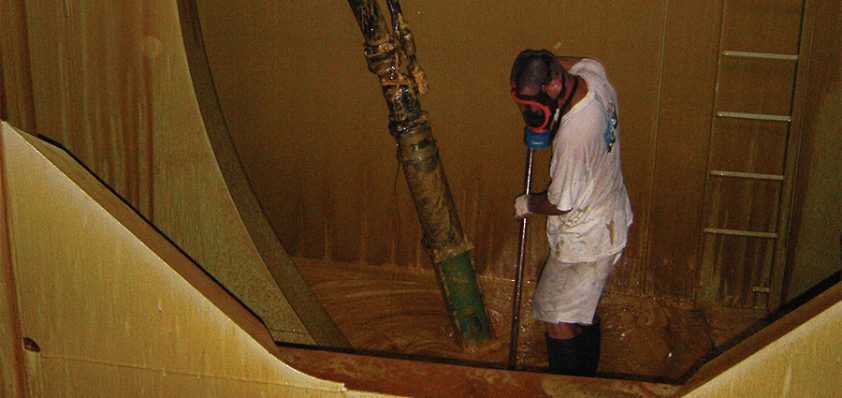 Liquid assets
The roots of the MariFlex Group go back to 1980, when the ever-arising need for emergency response in the liquid cargo trade, led to the establishment of Mariflex Tanker Services (MTS).
Soon the founders of MTS recognised the growing need for emergency portable pumps and other related equipment. Whilst Rotterdam was rapidly turning into a major European hub for liquid cargo imports, MTS broadened the service level and equipment range. This helped the company in becoming a prominent regional trouble-shooter and by 1985 MTS was one of the leading maritime service companies in the port of Rotterdam. Next, the business turned its attention to the Middle and Far East as potential strongholds. Joint operations were established in Dubai and a joint venture (Singa Pump Services) with office/workshop was formed in Singapore in 1990.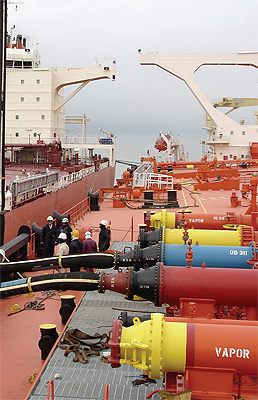 Ruud Cogels, present owner and managing director of the MariFlex Group, joined MTS in 1986. In 1990 he took on the challenge to turn Singa Pump Services in Singapore into a similar regional key player as MTS was in Rotterdam. He only returned to Rotterdam in 1994, after Singa Pump Services had become a big name in the Far East, with credits reaching all the way to Australia, Japan, Korea and Taiwan. After being expatriated for four years Ruud returned to the Netherlands to resume his managerial post at the parent company. From 1994 through 1999, MTS reached out even further as it established a foothold in Houston and became a global player. In 2000 Ruud Cogels handed in his resignation in order to enable him to begin working as managing director of MariClean, which provided mobile pumping systems and emergency tank cleaning systems aboard crude oil and product tankers. By 2004 the business had generated enough revenue for Ruud to buy MTS from his previous employer and the activities of the two companies were merged into MariFlex Pump Services (MPS).
This strategic alliance allowed MPS to become a fully equipped turnkey marine service company with a global presence and the ability to deploy specialists and equipment virtually anywhere within a matter of hours. Today the company is a specialist trouble-shooter, assisting with transhipment of all types of cargo, overland or afloat anywhere in the world. Whatever kind of assistance is required in terms of liquid cargo transit; MPS' trouble-shooters are highly trained to resolve the issue. They will analyse the situation quickly and apply the correct technical solution to solve any complications.
In terms of products, MPS offers a broad range of pumps and pump-related equipment, which are available for sale or hire. These include hydraulic driven portable pumps of any make, model or type, such as submersible, non-submersible, skid mounted and fixed. The company also delivers pumps based on the customer's requirements. Ruud, owner and managing director of MPS, describes possible new product areas for the company: "We have been critically looking at the service that our customers require from us and I've noticed that there are a lot of rigs to be decommissioned in the oil and gas market. Those rigs still contain oil and gas related products, but are not easily accessible and so standard electrical and diesel pumps cannot be utilised. This is the niche that we want to target; because of our experience in the tanker trade, we are used to dealing with confined spaces, difficult to reach areas and harsh conditions; so we can adapt the pumps that we have already designed or design completely new pumps to deal with these particular conditions."
The main factors in the company's success are the broad range of equipment available and its fast turnaround time. Ruud elaborates: "We are an independent service provider, which means that we produce our own equipment or we buy it in and modify it to the client's specification. This enables us to respond quickly to a challenge from the customer and present them a plan of action.
"Another area we are focusing on is the FPSO sector, in which we offer necessary solutions. More and more oil in the world will be coming from sources that are difficult to reach and standard oil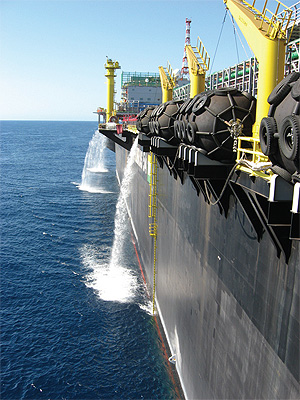 equipment is not sufficient in these fields. The oil companies are therefore using FPSOs, FSOs and other such vessels, which we are aware, will be prone to break down sooner or later. To help the companies address this setback, we strategically stock the necessary equipment to get the project back on track and we will make it available to the owners if and when the urgency arises. Equipment within this sector will include, portable pumps to hydraulic power plants as well as inert gas and nitrogen generators. We are able to deliver these items quickly to the client as we stock them at our bases in Rotterdam, Houston and Singapore, so each market is covered."
Recently the company took on a new contract, to design and implement a portable system that will reduce emissions during oil transit. Called the 'Venturi' system, it was designed by two Norwegian specialists with the aim of having a system that could reintroduce the vapour from crude oil back into the product whilst en route to its destination. Ruud explains the thinking behind the system: "If an oil company has a voyage charter, then it will not want to install an expensive system on the ship as it's only for a limited amount of time. However, if there is the possibility of installing a portable system on the ship and paying a rental price for it, then the company will still make money by saving oil and protecting the environment. In my opinion there is a feasible market for such systems, as there are lots of shipments coming from the Gulf to Europe and other places, which are emitting vapours whilst on voyage. The wastage runs into the hundreds of thousands of dollars at present oil prices. The Venturi system can save this money and allow the operators to be established as a green company as it reduces the emission of hydrocarbons into the atmosphere. This is an ongoing project, which isn't finished yet but we have high hopes for the potential of this system."
Looking ahead, Ruud has a strategic plan in place for future growth: "In order to plan the future, we must first look at the past; we started as a company building a portable pump system for the port of Rotterdam. That idea has evolved over the years and we have been transformed into a fully-fledged global service company that has a vast range of portable equipment available. We're also heavily involved in the chemical market and can regenerate a product if it becomes contaminated, by filtering it on a physical basis or a molecular basis. We have grown from a business that provided hoses and fenders to the tanker industry in Rotterdam to a full service provider, delivering ship-to-ship transfer services in the ARA (Amsterdam, Rotterdam and Antwerp) region as per internationally recognised standards. The next step is expanding our STS services into the Danish belt, into the Mediterranean, and any other areas where they are requested.
"Our vision for the future is to be a dedicated full service provider to all our customers, whether they require a portable pump or a complete ship-to-ship service. We envision a future where our engineering department can also help the ship owners to improve their vessels. This is where schemes like the Venturi system come in and these sorts of projects will be carried out under MariFlex Engineering. This part of MariFlex also designs newer and better pumping equipment for the industry, so that we can provide a more complete and higher quality service to our clients. Our ultimate aim is to become the market leader for troubleshooting equipment."
MariFlex Group
Services Liquid cargo troubleshooting