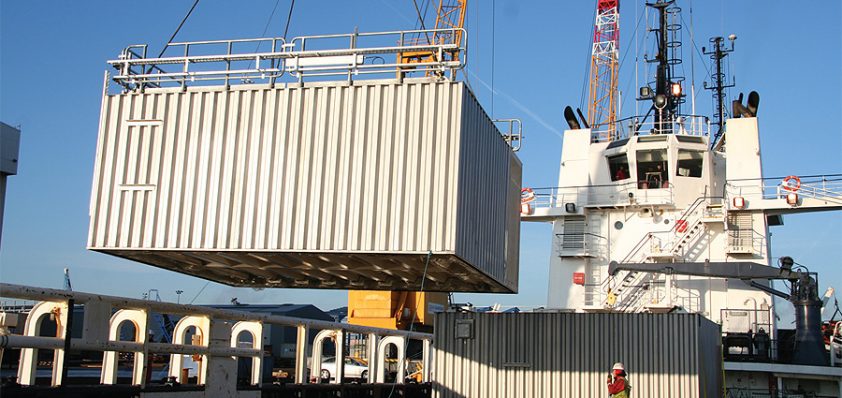 Having a blast
Having recently celebrated its 40th anniversary, Mech-Tool Engineering is a recognised specialist in fire and blast, as well as in acoustic protection for the oil and gas, renewable and nuclear industries.
Employing over 175 high-skilled staff, the organisation, which is based at its original headquarters in Darlington in the north east of England, continues to operate a substantial manufacturing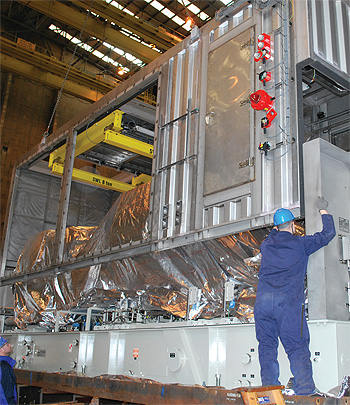 facility in the town along with a quayside manufacturing assembly site in Middlesbrough. Supplying some of the frontrunners in the market such as Balfour Beatty Engineering, McNulty, Wood Group, AMEC and Siemens the organisation has a long history of global supply although its main focus remains in the UK.
"Our expertise is in fire and blast so our portfolio ranges broadly from thermal insulation, industrial noise control, packaged equipment modules, passive fire and explosion protection solutions, and personnel and equipment protection from various hazards," Phil Dunn, business development manager of Mech-Tool Engineering outlines. "While we are mainly operating in the UK sector, we are often approached by clients further afield due to our specialisation in the aforementioned products. For example, we have recently completed contracts in Australia and Canada where there was a requirement for fire and blast protection. Mech-Tool does supply globally, but sometimes it is difficult to be competitive because our products are quite sizeable and export can be a challenge in terms of cost. To address this Mech-Tool is establishing a network of overseas manufacturers under licence so that clients can benefit from both having the design, engineering and Lloyds certification provided by Mech-Tool and from low cost local manufacture."
Mech-Tool Engineering stands out from its competitors in the knowledge and experience it brings to the field of fire and blast protection. Over the past 20 years alone the company has carried out in excess of 100 explosion tests bringing great strength to its portfolio as all products can be supplied with the benefits of certification.
Whilst traditionally recognised as a supplier of certified fire and blast rated cladding, the company also has an in-house acoustics division that manufactures acoustic enclosures, exhaust stacks, ductwork and silencer intakes. Mech-Tool Engineering is able to assist operators to comply with the 2006 European Noise Regulations through its ability to undertake offshore surveys, and to design, engineer and fabricate a comprehensive range of products that provide noise mitigation.
Because of its large manufacturing and fit-out facilities Mech-Tool Engineering is able to take on projects of extreme size. One of the latest examples is the Sea Dragon project that was completed in mid-2009. The contract came directly from McGill Services and consisted of the delivery of a 192-berth accommodation module that weighed in the region of 1000 tonnes and had to be delivered in three sections. The modules were sea-freighted to Singapore due to a change in the construction plans, which originally involved the semi-submersible drilling platform coming to Teesside for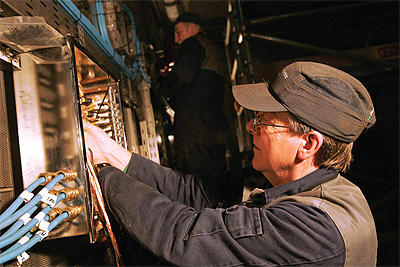 fit-out. "This was one of our larger projects and was a tremendous success and one that we are extremely proud of. There was a fire and blast requirement for the living quarters, and a modular build approach which I believe influenced our obtaining the work – it was typical of our abilities," Phil notes.
He concludes: "There are plenty of opportunities for further growth and despite the fact that the economic climate has resulted in some markets slowing down our traditional areas of fire, blast and acoustic protection are continuing to flourish. The offshore wind farm market has proved to be particularly attractive for Mech-Tool Engineering because of its proven track record in the supply of fire and blast rated modules. The company has in-house electrical expertise to work on modules housing electrical equipment such as switchgear and control rooms."
2009 has been an important year, as Mech-Tool has become the European licence holder to manufacture the Transco metallic insulation products, which have been supplied on every nuclear generator in the USA. This is an important part of the company's long-term diversification programme to become a major supplier to the nuclear industry. The company has also benefited this year from a large nuclear sector related order from Balfour Beatty for the supply of electrical equipment modules to the Sellafield decommissioning plant.
In November the company celebrated its 40th anniversary in style with a weekend spent in London, which included a west-end show, a formal dinner at the Army and Navy Club in Pall Mall and a trip to the London Eye. Over 30 guests with partners were at the celebration, which was attended by directors, clients and suppliers involved in the offshore, renewables and nuclear sectors.
Mech-Tool Engineering
Products: Fire, blast and acoustic protection