A team player
Since the company was established in 1976, the MKW Group has established itself as a market leader in the provision of engineering solutions including design, manufacturing, testing, installation, maintenance and project management. Today the group is comprised of four companies comprised of MKW Engineering; Gazelle Wind Turbines; Stargate Precision Engineering and Total Maintenance and Engineering. Presently all of the group's businesses are based at Stargate Business Park located at Ryton, Gateshead and employ a combined total of around 150. Across the business the MKW Group enjoys an annual turnover of around £9million.
Following its inception, the MKW Group has continued to increase it engineering base and has established itself as a reliable partner to blue chip clients operating within the oil and gas, subsea, defence and other sectors. MKW believes that there are no problems in engineering; only challenges and solutions and with its turnkey engineering capability the company is on hand to address even the most complex engineering undertaking. Throughout its history MKW has invested heavily in cuttingedge technology to ensure that it is able to deliver the highest quality bespoke solutions to specific customer requirements.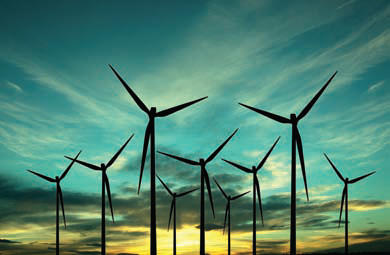 Typically MKW Engineering creates bespoke solutions in response to client enquiries and as such the company prides itself in delivering turnkey capabilities across the entire engineering process ranging from design, manufacture andassembly to installation, which are all managed and undertaken from on site. While MKW does not take any of its own products to market, it is frequently required to manufacture products for clients in significant quantities. MKW Engineering accounts for around £4million of the group's total turnover and maintains stateof- the-art machinery including the first five-axis vertical machining centre of its kind in the UK. Its other on-site capabilities include assembly, fabrication, inspection and welding of carbon steels, aluminium and stainless steel, sheet metal working and painting.
During 1995 the MKW Group strengthened its presence and service offering with the introduction of Total Maintenance and Engineering Ltd, which later became TME Hydraulics (TME) and Stargate Precision Engineering Ltd (SPE). TME was originally founded in July 1995 as a member of MKW Group to carry out on-site installations and has since expanded its operations to provide a full project planning and installation service. Furthermore its 1000 square metre workshop is equipped with three ten-tonne overhead cranes, which enables fabrication and heavy equipment overhauls on-site. In 2009, managing director Jerome Dardillac sparked a shift in focus to hydraulics, which led the company to adopt its current working name of TME Hydraulics. "Once this had been identified as the correct direction for the company there was then a need to train and recruit hydraulic specialists, and to make ourselves known to the target customer base," Jerome explains. "This was helped by the involvement of MKW in the fabrication of subsea equipment, and the association allowed TME Hydraulics to propose a complete hydraulic package."
Presently TME employs a workforce of 40-plus mechanical, electrical and fabrication engineers that currently serve around 30 clients through tasks ranging from vessel maintenance in the defence sector to equipment over-haul for major blue chip clients. This allows TME to account for more than £1million of MKW Group turnover. TME has also played an important role in the development of the MKW Group's innovative training programme. During the programme apprentices and other staff are trained in France, where they learn a language as well as receiving an excellent engineering grounding.
Stargate Precision Engineering was spun off from MKW Engineering Ltd in response to the requirement of a reliable supplier of complex medical and other precision components within the wider group. As such SPE uses the latest CNC (computer numerically controlled) equipment to manufacture precision-machined components across a range of applications including defence, subsea and offshore, power generation and transmission, oil and gas, machinery manufacture and process industry. By 2004 SPE had grown to employ a workforce of 20 highly skilled engineers and reached a turnover of around £0.75million. Its CNC turning and milling now covers up to five axes and the ability to convert drawings to electronic format to machining programmes ensures minimal delay in fulfilling orders.
Later during 1998 research undertaken by the specialists in renewable energy, North Energy Associates indicated a market niche for small to medium sized wind turbines. The MKW Group responded with the incorporation of Gazelle Wind Turbines Ltd (GWT), while also completing a prototype machine with assistance provided through a Department of Trade and Industry SMART grant. The Gazelle is designed to provide an elegant power solution for medium-sized users including schools, small businesses, rural companies, water works and eco-centres. The design includes an 11metre carbon fibre epoxy rotor that generates 20kW of electricity, offering scope for users to supply energy back to the National Grid and offset charges for power.
With its growing presence across a varied base of industry sectors, the MKW Group is set to remain a strong industry player for several years to come. Furthermore, its specialisation in areas such as hydraulics and renewable power will ensure that the business is able to navigate the turbulent oil and gas market while continuing to supply clients that require niche solutions.
MKW Group
Services: Engineering solutions
Issue 122 July 2015