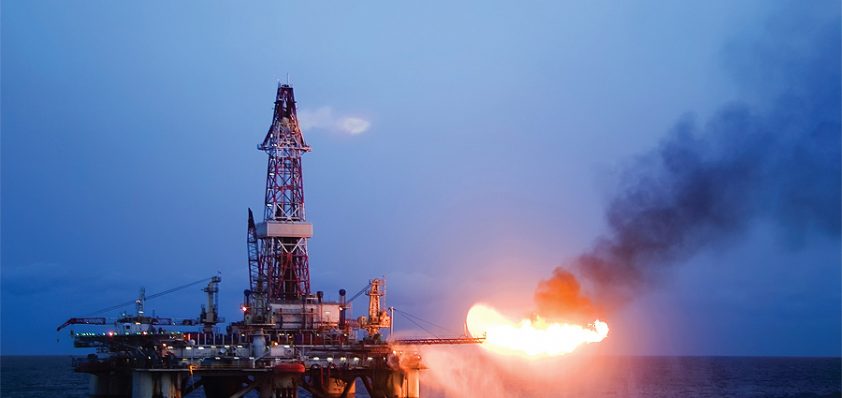 Group effort
As a proactive industry-led organisation, NOF Energy is the foremost business development organisation for companies involved in the UK oil, gas, nuclear and offshore wind sectors.
NOF represents companies from all over the UK, including nonmembers to a certain extent, and thanks to its unparalleled endeavours, membership is the highest it's been throughout the organisation's 22-year history.
Its long-held experience and sheer scale of support marks NOF Energy out as a prominent voice in the energy sector, prompting European Oil and Gas Magazine to speak to its chief executive, George Rafferty, about the organisation's extensive offering. "We're a business development organisation based in the northeast of England, whose 342 UK-based members are involved across the entire supply chain in oil, gas, nuclear and offshore wind," he reveals. "We identify opportunities for members and then work with our members to help them secure a share of any contracts placed."
Indeed, the organisation's impact on industry players has been considerable. "A recent independent evaluation of our activities has found that over the last three years we have helped businesses secure in excess of £75 million worth of new business and helped them create 458 new jobs," George says. "It has also uncovered that 86 per cent of companies that access our services – and we interact with non-members as well – state that they are very satisfied with our offer."
In a nutshell, NOF Energy's objectives are: identifying and then disseminating opportunities amongst members; providing up-to-date relevant information about what is actually going on in the industry; providing networking opportunities for members; and promoting members through the industry, both in the UK and abroad.
Speaking about his personal involvement in the organisation, George reports: "I joined in November 2005 and spent the first six months talking and listening to members, non-members and partner organisations. The strategy we formulated can be summed up in two key areas – diversifying into other energy sectors and increasing our geographical presence.
"We had to branch out into other energy sectors because, up until my appointment, NOF was focused entirely on oil and gas. My approach was to move into nuclear, renewables and offshore wind. The next strand of that was to go from being entirely focused on the northeast of England to being a national organisation and, at the same time, strengthening our international credentials."
George believes that this latter aim is particularly pertinent, as opportunities are increasingly cropping up on an international level. "If you take oil and gas, the North Sea still provides opportunities for our members but the real potential for the coming years comes on a global scale," he asserts. "With oil and gas, you look at the need for energy across the globe and there are still major reserves available. With such a strong, well-developed supply chain here in the UK, companies can take advantage of these opportunities to help recover this oil and gas. In terms of nuclear new-build and nuclear decommissioning, the supply chain in oil and gas can actually make the move into nuclear, here in the UK and internationally. And if you look at offshore wind, the supply chain is going to be large, like the supply chain for oil and gas, so we're well placed to capitalise on the drive for renewable offshore wind."
In the interests of promoting its member-base abroad, NOF Energy has planned 11 overseas market visits for this 2010, having so far this year taken UK companies to Trinidad, South Africa and Spain. Other countries singled out for visits include Brazil, Kazakhstan, Libya, Canada and Australia.
NOF Energy's networking events provide an ideal opportunity for businesses to improve their scope, with 90 per cent of the 2000 delegates that attended the organisation's events in 2009 stating that they found the events of great use to their business. "In terms of our networking events, there is an important one in April with ConocoPhillips in Aberdeen; a nuclear-focused event in the northeast of England in July with Rolls Royce; and an oil and gas event this Autumn with GDS Suez," George notes.
In addition, NOF Energy brings key oil companies and contractors from the major energy markets into the UK. George elaborates: "We bring them into the UK to meet our members. Brazil, Kazakhstan and Norway are countries that we have developed very strong links with – over the last two years in Norway's case – and we're currently looking to develop longer term action plans for Brazil and Kazakhstan."
Whether it's supplying contacts, providing support and guidance, promoting companies to a global audience or informing members of industry news, NOF Energy helps its members to maintain a competitive edge. The organisation does not, however, involve itself in politics or industry troubleshooting. "We leave lobbying activities to Oil and Gas UK, which counts all the operators and major contractors as members, and we don't get actively involved in the skills agenda," George discloses. "There are plenty of other organisations that do this and we prefer to contribute by making it known to such organisations where these skills issues lie."
Nevertheless, George does have some advice for the UK's leaders: "After the general election, the government must realise that it has a major part to play in helping the supply chain and the industry to meet growing energy needs with a balanced energy mix, using fossil fuels, nuclear and renewables."
On the whole, NOF Energy faces a very bright future, largely because it has established a tradition in oil and gas that enables it to transfer honed skills and technologies onto the global stage. Reflecting on the coming years, George reveals his vision for the organisation's development: "I see us expanding further by increasing membership and activities in the northeast, as well as in other regions of the country. Moreover, our board has taken the decision to accept overseas companies as members, upon request, which will broaden the reach and increase the opportunities for UK members to develop relationships overseas."
Possessing the optimum combination of ambitious goals, a strong professional team and a rock-solid reputation, NOF Energy looks set to grow its role as the leading membership organisation for suppliers to the energy industry.
NOF Energy
For further information please visit: www.nofenergy.co.uk