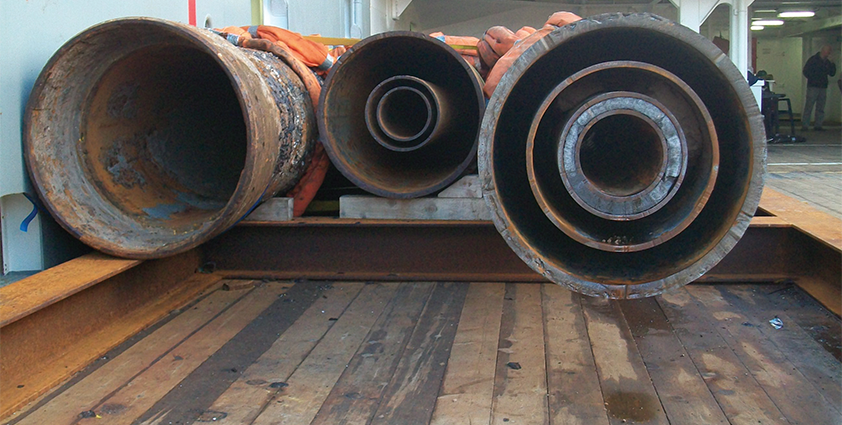 Oil States MCS (OSMCS) Ltd
Making a statement
Based in Barrow-in Furness, Cumbria, Oil States MCS Limited (OSMCS) has acted as a specialist service provider to the oil and gas industry since its establishment in 1979:
"The company specialises in the supply of equipment and personnel to carry out installation, maintenance and decommissioning activities that utilise the Hydra-Lok swaging technology and abrasive water jet cutting systems," states Tony Sneesby, project manager of OSMCS.
With a proven record of designing, building and operating its equipment all over the world, the company has completed successful operations throughout the North Sea, South East Asia, West Africa, the Gulf of Mexico, Iraq, Canada and Russia: "To date OSMCS has performed countless underwater abrasive water jet cuts globally and has carried out the inspection, cleaning and repair of more than 150 seawater and firewater caissons using its patented swaging technology to install a bridging tubular either side of the corroded or cracked area affected," Tony continues. "In addition to securing more than 140 platform and subsea structures using the Hydra-Lok pile connection system, the company also offers a comprehensive range of tools for structure leveling, pile handling, pile and caisson cleaning and gauging."
There are several key characteristics that have defined OSMCS throughout its more than 30 year history. As well as having an unwavering commitment towards problem solving, often developing bespoke tooling solutions to support its clients' requirements, the company also has the ability to carry out a variety of specialist tasks that other players within the industry simply cannot address. This is because OSMCS uses cutting-edge, proven technology, whilst also providing innovative solutions developed through quality engineering made possible by a reliable and long-serving workforce. These employees maintain a proactive approach to all projects and can take comfort in working for a company that boasts an excellent health and safety record.
"OSMCS is continually developing, designing and improving its core tooling and systems in order to ensure that it provides the most efficient and cost effective solutions that meet its client's unique requirements," Tony says. "Constantly looking to develop new techniques and products through its substantial engineering base, these innovations come as a result of OSMCS continuously reviewing the market to identify latest trends and other viable, long-term products that can be either purchased or developed for use in the oil, gas and renewable markets."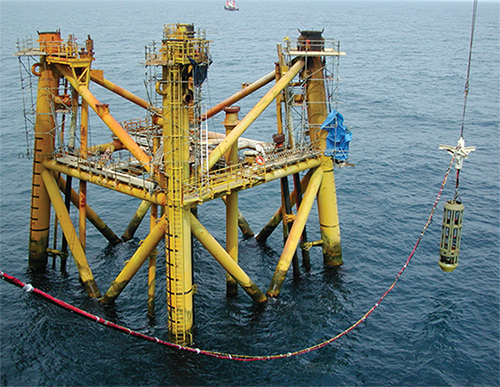 Evidence of the company's current success can be seen in the many different projects and undertakings in which it has recently been involved. At present OSMCS is embarking on several new ventures that utilise its 72 inch and 84 inch Hydra-Lok tools. One of these being to connect the foundation piles of many Ice Resistant Structures in the Caspian Sea over the next few years. Elsewhere, the company has successfully completed the installation of a subsea structure in Iraq and has been contracted to install two jacket structures in Turkmenistan during the first half of 2012. As well as having repaired multiple caissons on a number of offshore installations in the Dutch sector in recent years, it has also become well versed in the use of abrasive water jet cutting tools, performing several such operations in the North Sea in 2011 alone.
"Recently OSMCS has made further strides by developing a range of ROV deployed, external cutting tools for severing tubulars ranging from 12 inches up to 60 inches in diameter," Tony highlights. "These are purpose built for decommissioning projects, specifically large deepwater structures that cannot be removed in a single lift and that need to be carefully and methodically removed in sections. These newly developed tools are multi-functional and are able to perform both tapered and castellated cuts."
Although the company finds itself in a rather enviable position of having a great deal of work in the pipeline, Tony is all too aware of the challenges that OSMCS faces in today's unpredictable business environment: "The vast majority of the company's clients are linked by their continued drive to push down the price of its services, while at the same time demanding more products and shorter timescales for deliverables. As well as having to react to this, OSMCS has to combat the fact that there is far more competition these days within the global decommissioning market.
"For the size of the company and the amount of different projects it deals with year in and year out, OSMCS relies less on having an aggressive marketing strategy and more on focusing its attention on being more proactive to its clients' needs than anyone else. Where OSMCS differs is that it has been and always will be aware that quality matters more than quantity."
As the global financial crisis took full effect during 2009 and 2010 a great many projects became delayed or were postponed indefinitely. Naturally this resulted in a significant downturn of business. With the gradual return of confidence and activity levels to the industry in 2011, the company celebrated what was in fact its most productive year with revenue and turnover exceeding all previous highs.
"By maintaining its long standing ability to provide quality services at competitive rates, OSMCS has managed to secure both new clients and repeat orders throughout the last 12 months," Tony enthuses. "Business conditions are definitely evolving at a fast pace and, being a service provider, the company is more often than not the last to be awarded project contracts. It still manages to meet deadlines however through its unwavering proactive and professional approach. By maintaining such strengths the company is now able to cast an eye on achieving greater market share, increasing its turnover and expanding into new and unexplored markets, whilst always improving and investing in its equipment, its services and its ability to introduce state-of-the-art innovations to the most demanding of market places."
Oil States MCS (OSMCS) Ltd
Services: Construction, maintenance and decommissioning activities