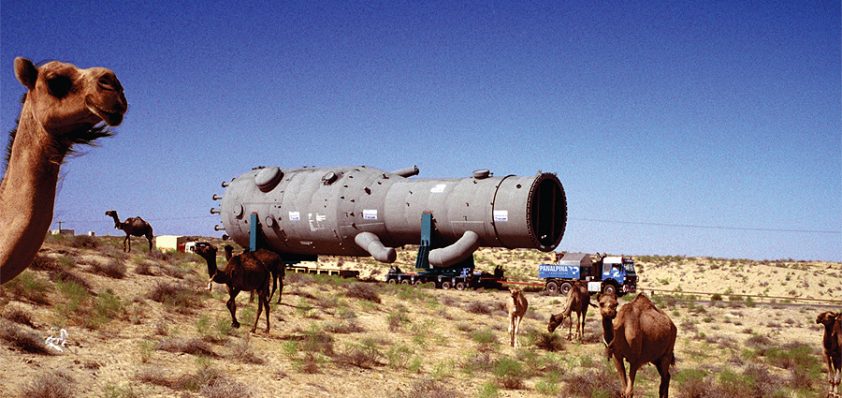 Forward thinking
Grampian International Freight, a specialist in the oil and gas business for transport and freight movement from the British locations of Aberdeen and Great Yarmouth was acquired by the Panalpina Group five years ago.
Panalpina is an international entity with influence stretching across the globe. The acquisition of Grampian helped to open up new arenas and cement the organisation's position in the global oil and gas market particularly in areas such as West Africa. Panalpina now enjoys the benefits of a network that employs over 13,500 people across 500 offices and branches in 80 countries, as well as a far reaching central procurement and capacity management resource that gives unrestricted access to almost anywhere in the world. Having become independent under its own name in 1954, the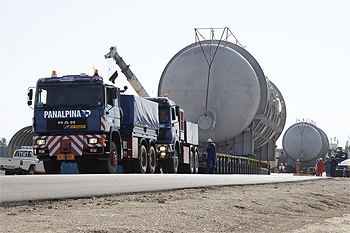 company holds a persistent focus on improvement with its latest acquisitions of the Singaporebased logistics provider, Janco Oilfield Services and the Norwegian Overseas Shipping Group taking place only four years ago.
Mark Woodhouse, strategic development manager of Panalpina, outlines its key strengths and role in the market: "We are quite unique in our concentration on the oil and gas business, where we have had significant growth and influence for some time now. We still hold the same capabilities that we had as Grampian International, but our markets have changed from being areas such as Great Yarmouth, the Netherlands, France and Belgium to the whole of Europe, North Africa and CIS (commonwealth of independent states). Our key clients lie in the traditional oil regions of Dubai, Singapore and Texas and we specialise in all the main markets for oil and gas including Angola and Kazakhstan that are our biggest markets today. Our staff have an extremely proficient knowledge of not only the services they are providing, but also the areas, clients and environments they are supplying them to, and we believe this gives us a competitive edge."
With a broad range of forwarding and logistics services to its name, Panalpina's oil and gas capabilities cover two key areas of activity. Firstly, the company is involved in project-based work that often requires a full scope of service from original transportation to operational support. For example, should a client require equipment for the drilling of wells in Africa, Panalpina can charter the ship, efficiently load it with well head and casing equipment, support the drilling operation until it is completed, and transport anything back to the home market afterwards. The other side of the company's operations comes from ongoing business with long-term oil companies as clients and various drilling contractors. Panalpina's logistics facility caters specifically for this kind of employment by receiving equipment on behalf of the contractor, line checking it and inputting it onto an inventory management system that enables customers to stay in touch with the location of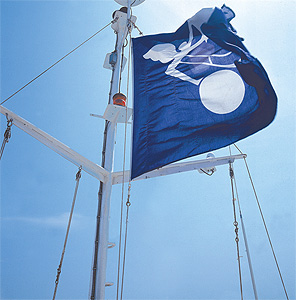 their equipment at any point in time. As time goes on, the company finds itself departing from being a traditional freight forwarding entity to that of ultimate supply chain management; providing leading edge logistics door-to-door with unique product visibility.
Mark explains: "We provide our customers with reassurance and flexibility as well as efficiency through the use of inventory management technology. Such facilities enable us to be dynamic and transparent, as clients are able to check when their equipment has arrived into inventory, what stage it is at on the line and when it will be delivered through the web based tool. The export nature of our oil and gas business also means we have to be increasingly more creative and innovative with our solutions."
As the market continues to evolve and change in the aftermath of the global economic crisis, Panalpina is witnessing the emergence of potential new regions for growth. The Falkland Islands, for example, have become a key focus for oil exploration following the launch of a new drilling campaign and as result of its access to a worldwide network of capabilities, the company has a distinct advantage over its competitors in being able to mobilise a fleet of large freight aircraft within moments. Such a facility enables Panalpina to overcome the greatest challenge of the region – access. "The past year has been difficult for everyone in the industry but we are starting to see evidence of rejuvenation. We are ready to react on a worldwide basis to take advantage of any opportunities that may appear. We will continue to invest in our special oil and gas service products and further enhance our SCM and logistics capabilities, and are ready for growth and the anticipated increase in business to and from the UK and our other key markets," Mark concludes.
Panalpina
Services: Freight forwarding