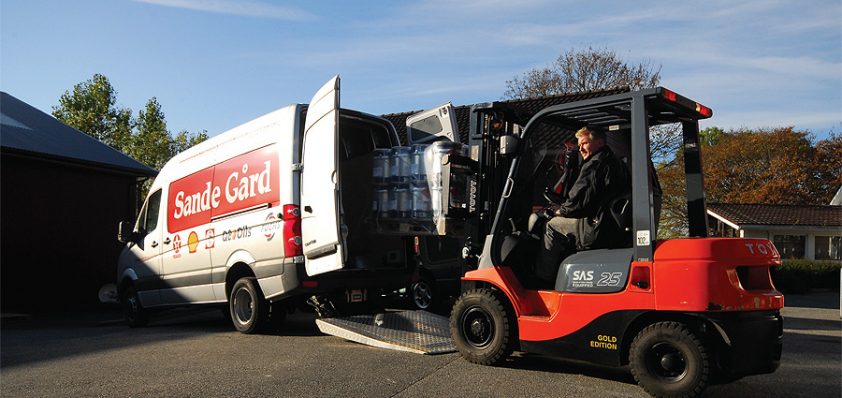 Well oiled
Having celebrated its 25th anniversary of business in July this year, Sande Gård is a leading supplier of lubricant oils, industrial paints and chemicals in the Stavanger region of Norway.
Maintaining long-term relationships with major producers such as Shell (one of the biggest suppliers in Norway), Q8, Texaco, Exxon, Statoil and Hempel, the company offers a wide range of products to those operating in the onshore and offshore markets on the Norwegian coast.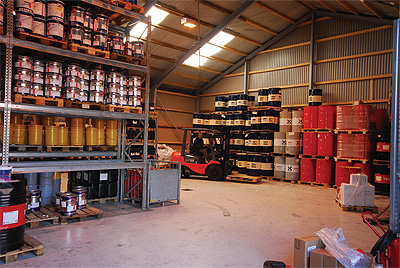 The organisation provides additional services in the maintenance of a new gas station, dedicated diesel truck plant, trailer rental, car wash and fuel tanker transportation provision. As a lubricant specialist offering tailor-made solutions, Sande Gård has also been known to supply to specific projects in Mid-Russia and Africa, though the majority of its business remains local.
The company's major strength is in its strategic location in Stavanger that lies at the heart of the Norwegian oil and gas sector. This provides Sande Gård with flexibility of service and enhanced accessibility to major offshore terminals where its products are of most use. It also provides the business with options to develop and diversify in line with market needs. Moreover, the organisation boasts the largest stock of oil products in the region with the widest range of brands.
Konrad Ree, sales director and marketing leader of Sande Gård, explains: "Our most successful range is lubricating oils, which have been a company speciality since 1984. We offer a large selection of all types of lubricants and are an importer of Q8-Oils, as well as a dealer of Shell, Texaco and Fuchs. We can also supply most other brands and pride ourselves on being a complete package provider maintaining constant stocks of 100,000 litres.
"In addition, we have been a main dealer of Hempel Coatings Norway industrial and marine paints for 24 years. Our capability in this area means we can offer all types of paints, are able to mix over 100 different colours, are Norsok 501 approved and have Frosio certified staff for their application. The chemical division of the company includes both products from major oil companies and our own self-designed chemicals that are focused on the areas of cleaning and degreasing especially for ship and rig applications."
Most recently, the company has been looking towards the evolving industry focus on improving environmental credentials and as such has been involved in the development and innovation of a less harmful chemical for the clearing up of oil spills. Created alongside a key supplier, this product is completely harmless and uses the engineering of microbes and bacteria to consume oil in a spill
situation.
"The safety arena is a new market for us and is one that clients are increasingly more concerned about. This development is really interesting due to the fact that normally hard chemicals would have to be used to completely clear an oil spill, whilst this new product is so harmless it can be used with bare hands or in a domestic situation, such as in the home. We are currently in the process of marketing this chemical to the offshore industry," Konrad notes.
Moreover, one of Sande Gård's greatest achievements in recent months has been the opening of its brand new car wash in Stavanger, which professes to be the best in the region. Only using Turtle Wax cleaning and polishing products it has two car washing machines with a capacity of 30 cars an hour, while there are four self-wash halls for individual use. Considering the pressures of the global economic crisis over the past two years, this investment is an accomplishment indeed and is a demonstration of the way in which the company has continued its line of success despite the industry challenges.
Konrad outlines Sande Gård's main successes: "Over the past two years we have done quite well and are proud of the growth we have achieved despite the financial crisis."
Following its ambitious history and the aspirations of its 20 specialist staff, Sande Gård is hoping to move more into the supply of industry products especially for the construction and entrepreneurial building markets. This will include the development and dealership of an increased industrial paint range and the supply of tailor made solutions. The company is also hoping to improve its influence on the west coast of Norway by moving into areas where only small stockists preside. Founded on flexibility and established expertise, Sande Gård is set to forge a position at the forefront of the market.
Sande Gård
Products: Lubricant oils and industrial paints