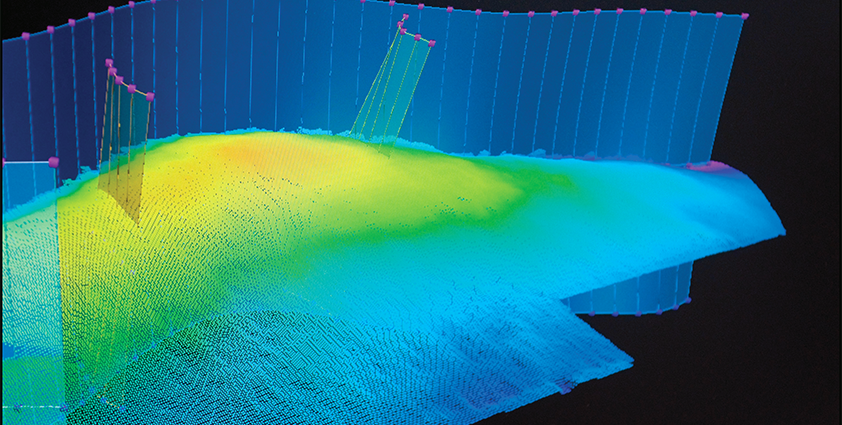 New horizons
Dutch-based integrated field and reservoir study provider, SGS Horizon was founded in 2001.
The company developed very quickly, growing from just three employees to a workforce of 60 in 2008. In the same year the company was bought out by SGS, the leading testing and verification company in the industry. As part of the SGS Group, the business gained additional support to continue providing subsurface and well studies, while extending its range of services. Today SGS Horizon provides a wide range of fully integrated subsurface solutions to the oil and gas industry. The studies offered by the business incorporate integrated studies, which cover a number of disciplines, including geophysics, geology, seismic interpretation, log interpretation, reservoir engineering, production technology, drilling and completion engineering, and anything else that could be required for either an exploration, development or production study during the lifespan of the client's asset.
Talking specifically about SGS' acquisition of Horizon, managing director, Danilo Bandiziol outlines the decision making process behind the venture and the benefits it has provided both companies: "SGS was at the time looking to extend the services it offered to the upstream market. Previously SGS had always been more dedicated to downstream projects, and then a few years ago the management made the strategic decision to increase dealings in the upstream market. Now SGS offers a good pressure, volume and temperature (PVT) service to this sector of the industry. SGS has established a good memory logging and early production testing service, metering and allocation services and the consulting SGS can now offer with the acquisition of Horizon is part of the chain of service that we want to build across our key markets."
SGS Horizon is an international company, offering its services to customers in a variety of market regions, as Danilo explains: "We have a physical presence in the North Sea (Den Haag), the Gulf of Guinea (Abuja) and Asia (Kuala Lumpur). These are historically our areas of involvement. In addition we have also been working in the Middle East and former Soviet Union, as well as South America and Australasia too. Since our inception we have carried out more than 350 projects, and of those 25 per cent are located in the North Sea, 25 per cent in continental Europe, 25 per cent in West Africa and the rest are spread around other parts of the world."
Danilo goes on to explain why the company's growing experience of operations across the world benefits its customers: "It is no longer accurate to describe us as a Dutch company, as around half of our workforce is not only of a different nationality but with different professional backgrounds, meaning that our workforce encompasses a huge range of different past experiences, as well as differing current experiences, in terms of environment, as well as regional variations in working practices and legislation, and of course working with a whole range of international customers. In our professional background there is a huge variation, meaning that we can understand and adapt to the needs of different companies because at some point, somewhere, we have been involved with them. The other advantage is that we really believe this experience can help us to sell integrated studies where we look at every discipline in order to assess the uncertainties and identify the risks and opportunities associated to any E&P venture."
Combining in-depth knowledge and a vast experience of a wide range of oil and gas regions, all involving different environments and requirements, the company is able to tailor its services to suit almost any situation. In order to do this, the company helps clients identify and assess exploration opportunities, as well as characterising and modelling oil and natural gas reservoirs from onshore and offshore fields by offering a variety of services and solutions for the upstream sector.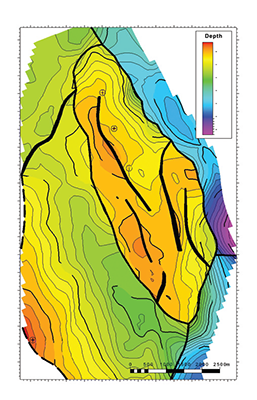 Danilo describes further strengths of the business: "Our logistics service and our network of people are definitely our main selling points. The logistics part is particularly important because if tomorrow we decide to open an office somewhere new, I'm sure there will already be an SGS office in whichever region we choose to support our activities. We are already supported by SGS' upstream oil, gas and chemical sales division, and we can in fact offer a bit more, so our services comprise not only the consulting and the study elements, but we can also offer analytical work, for example PVT samples, and more integrated services, including the hardware, and the interpretation of the data and the design of the test."
The company has benefitted from SGS' extensive global locations. Danilo explains how this has reduced the need for SGS Horizon's own offices: "We had an office in Aberdeen, and we still have some activities in the UK, but now we run them from the SGS office, where we have our own employees stationed, continuing our operations in this area. The reason we made the decision to restructure the business in this way in 2009 was that it didn't make a lot of sense to be in the Aberdeen market with a small office of a dozen people, so now we can base our activities at SGS' already established office with increased efficiency."
Since its beginnings SGS Horizon has strongly invested in IT (hardware and software) and today it has licences for all the main interpretative software packages leading the E&P, running on an up-to-date fast, reliable and secure hardware environment. This allows the company to receive data and provide results in the format preferred by the client.
"Because of our independence, we can adapt to the needs of our client and use the tools that are likely to bring the best answer to the question asked by the client," says Danilo. "In this respect we are always looking for innovative solutions. For example, we recently entered into a licensing agreement with JOA Oil & Gas, which is an independent company that develops, markets and sells JewelSuite, a Windows-based geomodeling software that leverages its patented gridding. We know how to use this software, and as long as it can respond to our requirements and can solve a particular client's problem better, we can propose it."
Looking at the market, Danilo is realistic about the hardships of recent years, while maintaining optimism for the future that is backed up by strong recent figures. He explains: "2009 was not the most productive year for the oil business in general and we, like so many others, suffered as a result. For this reason we saw no growth and we are just more or less the same company that we were one and a half years ago.
"Now business is picking up, although it's still lower than expected. The main reason for this is that although the oil price is at a reasonable level, the market and the financial institutions need it to be stable for a bit longer before accepting it as a reference for the future. Once they accept it and trust that it is stable, then they will begin to circulate more money, invest more and the industry conditions will improve. Despite the recession, we have survived strongly and I am confident that business will only improve from here on out."
SGS Horizon
Services: Integrated reservoir and field studies