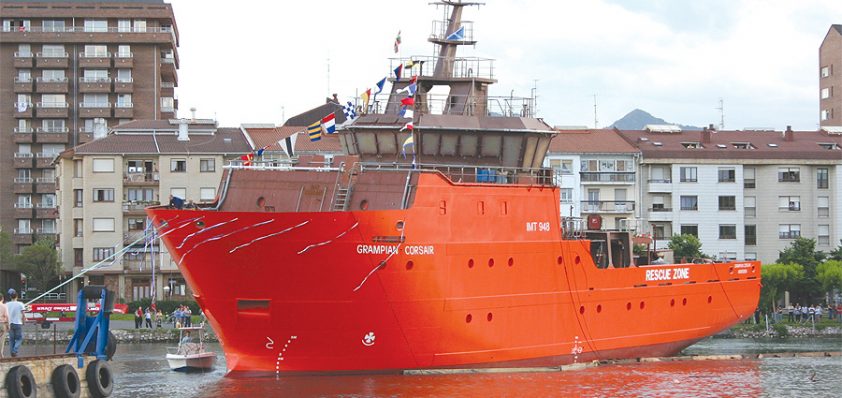 Rapid response
Combining the strength of a number of specialist divisions with the depth of 70 years experience, The Craig Group provides its customers with an unrivalled global service
The group's divisions include North Star Shipping, Grampian Sea Fishing, Craig International Supplies (CIS), Craig Group Foodservice, Craig Group Leisure and Craig Energy Services. Furthermore, the company has international operations in Houston, Cape Town, Atyrau and Lagos.
As a whole, the privately owned group provides emergency response, platform supply and ROV survey vessels, oilfield procurement, rental and sales of mooring equipment and hitech subsea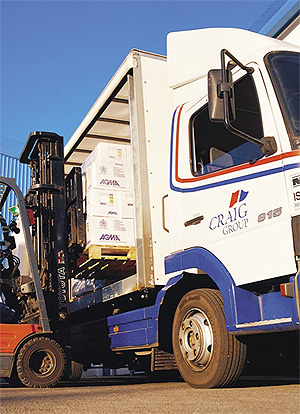 survey equipment, chain testing, catering, fishing and leisure.
One of the company's main values is to provide a workplace environment, which is both safe and healthy. In May 2007, North Star Shipping scooped a prestigious safety award from one of the world's leading training and advisory bodies for the sixth consecutive year. The company was given the esteemed International Safety Award by the British Safety Council as a result of its below average accident rates, excellent safety policies and outstanding commitment to health and safety at the highest level.
North Star Shipping is the leading provider of emergency response and rescue, ROV support and supply vessels. North Star currently has a £70 million rolling programme of investment in the modernisation and expansion of its fleet, which has been ongoing since 2003. As a result of this, the dynamic and forward-looking business of North Star is set to grow even further.
North Star has recently taken delivery of five new build emergency response and rescue vessels and has two more on order. It also has two new build 78 metre platform supply vessels on order. The fifth in the series of new vessels took to the waves in December with the aptlynamed Grampian Courageous embarking on a long-term contract with Marathon, providing emergency response and rescue services to the Brae and Miller fields.
The Courageous will be followed by the platform supply vessel, the Grampian Talisman, which will go on long-term charter to Talisman Energy UK, supporting its production and drilling operations in the central North Sea. This IMT 978 vessel is North Star's biggest ever built to date at 78 metres long. The Grampian Corsair and the Grampian Cavalier will follow, with the Corsair also contracted to Talisman to support the Fulmar and Auk fields.
In addition, North Star's multi-purpose ROV survey vessels, the Grampian Explorer and Grampian Surveyor, which were built three years ago, are both on long-term charter to Talisman and Sonsub. The company's goal now is to continue with its fleet renewal programme with the aim of providing the most efficient, modern and cost-effective services for its customers operating in the North Sea.
The Craig Group is continually investing in new vessels, equipment and people with capital expenditure committed during 2005 and 2006 standing at over £32 million. This is the first phase of an overall investment programme of £100 million in the next three years. Almost half of this is being invested in new vessels as part of the modernisation of its North Sea fleet and the rest is being
spent on new rental equipment.
"North Star Shipping is among our star performers in the group, consistently achieving substantial increases in turnover and profit," says Douglas Craig, managing director of The Craig Group. "The company has benefited from previous investment in assets, underlining the success of our programme of investment in the latest technology and modern ships at the right time."
Another area, which has achieved significant growth over the past few years, is Craig International Supplies. Having recently recorded its most successful month to date, business landed by CIS' growing staff in Houston has rocketed since March 2005, when the base was opened. CIS has enjoyed two landmark years, securing one of the largest contracts in the North Sea with Shell during 2005, before the launch of its Houston base, the second Craig Group office in the global oil capital.
In addition to this, CIS has secured a number of contracts worth £7 million in total. The division has signed a three-year supply agreement with Nexen Petroleum UK and has also extended its contract with Total E&P UK. Both these contracts are for the provision of general consumables and third party procurement of goods and services.
Douglas concludes: "Unsurprisingly given the buoyancy of the global oil and gas sector and the resurgence in North Sea activity, we are very confident about the future and believe, through strong investment at the right time, the Group is in a very healthy position and ideally placed to take advantage of the strong global demand for our services. Overseas business now accounts for 35 per cent of our total turnover and we anticipate that this will continue to increase, particularly in the US, Caspian and West Africa."
The Craig Group
Products and services Emergency response and standby vessels