Fuelling a continent
The ambition of Transnet Pipelines can be summarised in one sentence: "As the second most populous continent on the planet, Africa has enormous potential provided that its energy requirements are met in a safe and sustainable manner." With a 3800km network of high pressure underground petrol and gas pipelines, Transnet's network is already in demand, supplying fuel to Gauteng, known as South Africa's economic hub, but it is clear that Transnet is looking to extend its reach further.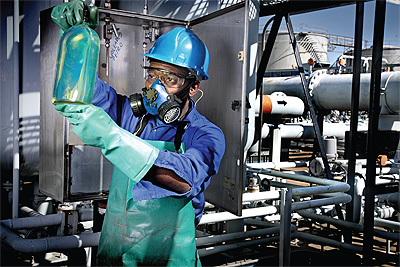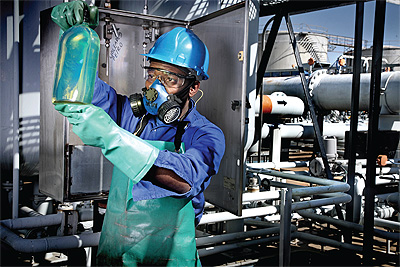 The company has already proved influential. When Transnet was established in 1965 the rail network was not capable of handling the high demand for fuel across South Africa, creating the demand for its services. In 1971, the company further expanded its operations for transporting refined fuel and in 1996 Transnet had converted its pipeline so that it could transport methane rich gas. Since then the company has continued to grow and develop and today it is responsible for fuel transportation and together with Transnet Freight Rail a value service in the fuel industry is offered. The latest edition to the network is a 24" 555km high pressure pipeline, with Chief Executive Lennie Moodley keen to stress that the company is building on its grand vision for its future: "Since January 2012 our new multi-product pipeline has transported 18 billion litres of diesel. The pipeline has now been brought into full multi-product mode therefore as well as D50 and D500 diesel we are also transporting 93 and 95 unleaded petrol as well as jet fuel."
Efficiency
Pipelines are chiefly designed for moving large volumes across long distance as opposed to transporting via road or rail services. Lennie estimates that without the multi-product pipeline in place companies would need an extra 1000 road tankers per day between Durban and Gauteng in order to transport the same amount of fuel. The reason for this is due to the line's capacity: "The capacity of the line is 1080 cubic metres per hour and the average through-put is approximately 115 million litres per week. The volume split per product depends on weekly demand and varies from week to week," Lennie explains.
When asked whether Transnet is hitting its target in terms of volume Lennie admits the company is slightly behind target but argues there are mitigating circumstances: "This is reflective of the lower demand in the market due to the slowdown of the economy. From a capacity and operational point of view Transnet is able to meet the demand required by its customers," he insists. In financial terms the balance sheet appears to reflect this with a revenue of R4.2 billion, a 6.7 per cent return on assets, an asset base of R36 billion and R3.1 billion cash generated from operations.
Journey
Lennie started as an Executive Business Manager with Transnet in 2002 when it was known as Petronet and believes his approach remains as keen now as it was when he first started: "From the onset I knew this is where I want to be and I approached each day with enthusiasm and determination. Transnet is a fascinating, complex and challenging environment. In 2002 Transnet transmitted 334 million m3 of gas and 13.8 billion litres of fuel and our revenue was R719 million. Last year we transported 17 billion litres of fuel and our revenue was R285 million. I have aspirations of growing the company even further, with specific focus on diversification into the liquefied natural gas market and expanding our footprint to other countries in Africa," he outlines.
Lennie believes that a stint in charge of the operational side of the business was beneficial in the long-term: "It also provided great understanding into the various role players in the market segment and the number of challenges facing the industry. Furthermore, it empowered me to challenge views and make informed decisions," he asserts. He also stresses that the role continues to develop as the business grows and develops: "Our initiatives to diversify our revenue streams are at an infancy. However, we are confident that we will achieve our aspirations in the medium term. In addition to becoming a key player in the LNG market Transnet is also committed to operating and maintaining other pipelines and terminals as well as offering specific training to the oil and gas industry," he further elaborates.
Security
With heightened tensions around the world inevitably one issue that is a concern in the oil and gas industry is security. Lennie believes that Transnet has a clear game plan to address any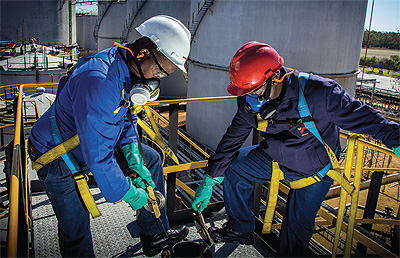 concerns: "We meet regularly with our customers to ensure their needs are met regarding the security of supply. In addition, we have security and monitoring plans in place to address any potential risks to the pipeline and associated infrastructure," he clarifies.
Transnet also takes steps to ensure the pipelines themselves are properly maintained and protected: "As well as coating the pipeline we have an extensive cathodic protection programme in place that monitors any stray currents to prevent corrosion as well as periodic 'intelligent pig' investigations to check the integrity of the pipeline," he describes. He is adamant that the pipelines are safe for the environment: "The biggest threat is unauthorised third party activities, encroachments and attempted pilferage. In saying this, incidents do happen and our track record to date is exemplary, we have an emergency response plan to react to any incident together with all stakeholders," he confirms.
Development
While having the right technology is important Transnet is also developing programmes to get the right people working with the company. While the programmes often focus on specific skills and requirements it has also brought in courses such as 'Women in Pipelines', something that Lennie believes will be beneficial to both the company and its employees: "This will equip them with the skills they need to grow personally and in their careers. We are specifically focusing on diversity, finance management, self-esteem and leadership skills," he describes, emphasising the aspects of an employee that Transnet is looking to secure and develop in the long term.
Transnet Pipelines is very keen to look to the future and not just in terms of recruitment or improving pipelines. As well as transporting fuel Transnet also maintains a rail network that covers 80 per cent of Africa's total rail infrastructure, and it not only believes that this network can develop its business but that there is also the potential to offer 'a positive and active role in the transformation of our society'. Given how historically the railway has changed other nations this makes sense. While this may be a bold statement there is definitely the drive behind the scenes to achieve this vision and it will be fascinating to watch the progress of this exciting development that could revolutionise not only an industry but potentially an entire continent.
Transnet Pipelines
Service: Transportation of liquid fuels