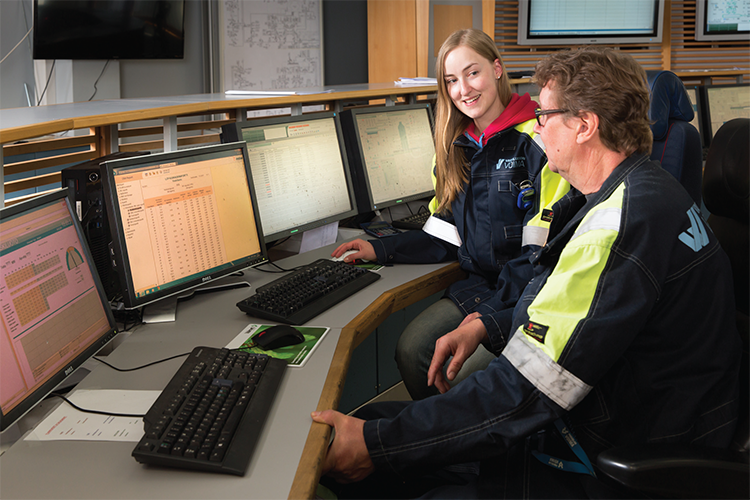 Pulped up
With a history dating as far back as the 1750s, Valmet has grown over the centuries to become a leading global developer and supplier of technologies, automation and services for the pulp, paper and energy industries. This diversity stems from its ability to integrate a range of businesses under one umbrella through strategic acquisitions and mergers that have continued since its inception. During the 20th century, Valmet became a paper and board machine supplier; however, the company further diversified its service capabilities when it merged with Rauma Corporation to form Metso, an equipment supplier serving the global process industry, in August 1999. Throughout 2000 until 2009, this trend for important mergers and acquisitions in pulp, paper and power businesses continued in order for the company to become a full-scope supplier to the pulp and paper industry; it also enabled the company to respond to burgeoning business opportunities in biomass technology and the power industry.
Reborn in 2013 following Metso's Extraordinary General Meeting, in which Valmet and Metso became two companies, Valmet Corporation took on Metso's paper, pulp and power business, while Metso retained the mining construction and automation business. This major milestone was followed by Valmet's acquisition of Metso Process Automation Systems business in April 2015. Alongside services, pulp and energy, and paper, automation is the fourth business line of Valmet Corporation.
Esa Jokiniemi, Director of Automation Systems in Energy Business, Valmet, discusses the company's services: "Valmet's service and product offerings cover the entire life cycle of industrial processes, including new machines and plants, rebuilds, process control and services. Valmet has extensive technological know-how and a broad process understanding in solutions related to the pulp, paper and energy industries and other biomass conversion technologies. Valmet's advanced automation solutions range from single measurements to plant wide turnkey automation projects. Valmet complements its core business by applying its services and technological know-how to other areas and industries, particularly within the energy sector."
Indeed, over recent years a key focus for the 12,000 strong organisation, which boasts a strong presence in 33 countries, has been the research and development of technologies using biomass for energy production as well as a raw material for end products. Committed to creating new revenue streams for its customers and to create environmentally sustainable solutions, Valmet's pulp and energy experts help customers to convert renewable raw materials to recyclable products and renewable energy. Within this business segment the company has an extensive offering that includes pulp mills, heat and power generation systems for energy producers and new innovative biotechnology solutions.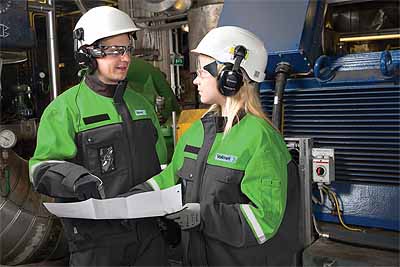 Meanwhile, the solutions of Valmet's automation business segment are designed to maximise the profitability of its customers' businesses through the improvement of process performance, cost, energy and material efficiency. "Our worldwide network of experts supports our extensive range of process automation solutions and services. We serve our customers in the pulp and paper and other process industries, power generation, marine, and oil & gas," confirms Esa. "For the energy industry, our main products include the Valmet DNA plant automation system, Valmet DNA information management and plant reporting for KPI calculations, Valmet DNA turbine controller for steam and gas control and Valmet DNA combustion manager for combustion optimisation."
A global operator, Valmet has a diverse customer base with its energy automation business generating plenty of contracts from areas including Europe, North America and locations in the Far East such as Korea, India and Indonesia. Recent projects include the delivery of advanced automation technology to Ferrybridge Multifuels Energy Ltd's wasteto- energy plant in Knottingley, West Yorkshire, as Esa notes: "Valmet was chosen as the DCS supplier for the project because of its good track record with six earlier projects for Hitachi Zosen Inova. These include waste-to-energy plants in Zisterdorf, Austria; Bergen, Norway; Riverside and Newhaven, UK; Vaasa, Finland; and STV 4 & 5, UK. The delivery to Ferrybridge was the seventh in total and the fourth in the UK. All in all, Hitachi Zosen Inova has chosen Valmet's Automation technology for nine waste-toenergy projects.
"Valmet's delivery scope to the plant will consist of a Valmet DNA distributed control system, an integrated safety system and an information management server. The control system includes four operator stations, six redundant process stations, about 6000 hardwired I/O and Profibus signals and 2300 datapoints via gateways. An engineering station and an information management station are also included. There is a Profibus DP connection to the black boxes and remote access for maintenance work." The 68MW plant, which features the largest grate ever built by Hitachi Zosen Inova, will be able to reach high process availability thanks to Valmet's innovative solutions.
With a versatile customer base that includes EPCs, OEM vendors, power utility companies and industrial and municipal end users, the future looks positive for the globally operating Valmet as it continues to maintain close relationships with its clients and ensures fast and flexible solutions by evolving with market requirements. In addition, the company sees opportunities for growth in South Korea and South-East Asia and will focus on developing a stronger foothold in these strategic locations.
"Over the next 12 months we continue implementing our already successful strategy: we'll continue co-operation with both EPC.
Valmet
Services
Leading developer and supplier of technologies, automation and services for the pulp, paper and energy industries
Issue 125 October 2015