Byco Petroleum Pakistan Limited (BPPL)
Byco – Pakistan's leading Oil Company
Byco Petroleum Pakistan Limited (BPPL) is one of Pakistan's leading energy firms, engaged in the business segments of oil refining, petroleum marketing and its logistics. The Group was founded by Parvez Abbasi in the mid 1990's, with a vision to pioneer change in the energy sector of Pakistan. In 1995, he created BPPL as a public limited company.
Over the course of the ensuing 23 years, Byco installed its first oil refinery, and started the commercial production of various saleable components including liquefied petroleum gas, light naphtha,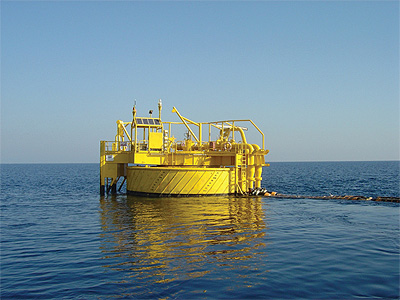 heavy naphtha, high octane blending components, motor gasoline, kerosene, jet fuels, high speed diesel and furnace oil. It commissioned a second refinery in 2015, and the combined design capacity of the plants is 155,000 barrels a day, the highest in all of Pakistan. In order to achieve greater economies of scale, Byco has also installed the largest capacity crude oil storage tanks in the country.
While the refinery expansion and improvement projects were underway, Byco also launched its petroleum marketing activities and set up its first retail outlet in 2007. This decision proved lucrative, and since then the retail network has grown immensely. Today Byco has a market presence across the country from Karachi to Kashmir, with a retail station network of more than 350 – in fact, the 354th retail station was recently inaugurated in Karachi. The company plans to add approximately 35 additional stations annually to consolidate its market share, with state-ofthe- art retail stations featuring consumer facilities such as convenience stores, ATM's, car wash, tyre shop and other convenient facilities for customers.
Having become a major player in the retail segment, the petroleum marketing segment has set its sights on becoming a sizable player in liquid petroleum gas (LPG) sales and petroleum lubricants, both within Pakistan and eventually internationally. Hence Byco's Petroleum Marketing team is planning to make LPG available at its retail stations, as well as distributing it across the provinces, one at a time through its branded cylinders. Byco has also launched a complete line of automotive lubricants.
Byco has maintained an astonishing growth trajectory, which reached an inflection point in 2012, when the company achieved a critical milestone by successfully completing deployment of its single point mooring (SPM). Byco's SPM is Pakistan's first and only such asset, designed to handle both imported crude oil and refined petroleum products. The SPM has revolutionised the handling of petroleum and oil products in Pakistan. An open sea anchorage with sub-sea and sub soil pipelines connecting it to the on-shore facilities, Byco's floating port has a capacity to handle very large crude oil and petroleum carrying vessels. Byco's SPM is a key to the company's competitive strategic advantage: the SPM enables the company to be Pakistan's only vertically integrated player in the petroleum industry. No other firm can import crude oil and refined products directly through a dedicated port connected by undersea pipelines connected directly to their own storage facilities. After refining, Byco distributes the refined products through its own fleet of tank lorries all across Pakistan to both its own retail stations and through other oil marketing companies operating in the country. Controlling the entire value chain from crude oil import to the retail consumers' gas tank affords Byco economies of scale and market power.
Investment programme
Looking over the course of BPPL's history, the company's foresight and willingness to invest in the future of Pakistan's energy sector is evident, and this approach continues to this day. In another exciting development, BPPL created a wholly owned subsidiary, Byco Isomerisation Pakistan (Private) Ltd. (BIPPL), which acquired BPPL's isomerisation plant in March 2015. The isomerisation plant has a processing capacity of 12,500 barrels per day and is used for converting light naphtha into premium motor gasoline (PMG). It also converts the hazardous unsaturated compounds (benzene) to non-hazardous saturated compounds (cyclohexane). As a result, the gasoline produced at BIPPL's Isomerisation Unit is more environmentally friendly than that from the generic refinery's platformer unit. This is an important consideration for BPPL, as the company prides itself on upholding high environmental, health and safety standards. Adopting a top down approach, the management team, frontline supervisors and team of staff are responsible and accountable for the environment, health and safety policy, its compliance and for managing risks for their area.
Sustainability practices
The company's approach includes the adoption of best-in-class practices that protect the environment, including reducing the quantity of emissions, developing opportunities for recycling, pollution prevention, and the efficient use of recyclable materials. Staff are also encouraged to maintain a daily vigilance, in order to anticipate emergency situations and be ready to respond appropriately to eliminate harm to the environment, people and property.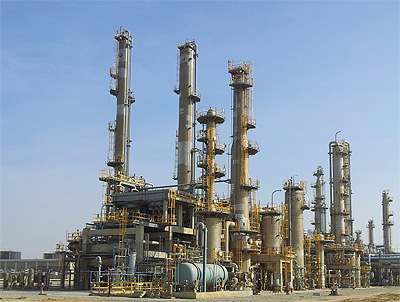 This dedication to the environment extends further than BPPL's facilities, as the business is committed to undertaking longterm sustainable programmes to improve the quality of life in the communities where it operates. Some of the accomplishments it has achieved so far include delivering drinking water to the local people living in villages near its Mouza Kund Site, the timely and generous response to flood victims of Balochistan in 2010, the evacuation of local residents during cyclone PHET, which hit parts of Balochistan and road repairs to facilitate communication for residents of Mouza Kund Village and adjoining areas.
As its energy operations continue to expand, Byco's investments are playing an increasingly important role for the entire country of Pakistan, and as a result, it actively engages in dialogue and partnership with a broad range of industry organisations, government ministries and agencies and non-governmental organisations (NGOs). Through participation, engagement and financial support, Byco consistently strives to exemplify its values within the business and the community it operates in.
As it enters 2019, Byco is poised for further success. Having achieved its highest ever revenue and profit in 2018, and with exciting plans for new developments, upgrades and refinery expansions on the agenda, the business can be viewed as a leading light for not just Pakistan but for the wider energy industry. Pakistan's robust petroleum demand growth is forecasted at ten per cent per annum into the next five years according to the country's Oil Companies Advisory Council (OCAC).
Already producing Pakistan's highest quality petroleum, and given that the high growth rates of the oil industry in the country are likely to attract foreign investment, Byco has much more to accomplish and is confident in its ability to create value for its shareholders, customers, and all other stakeholders.
Byco Petroleum Pakistan Limited (BPPL)
Services: Pakistan's largest refiner