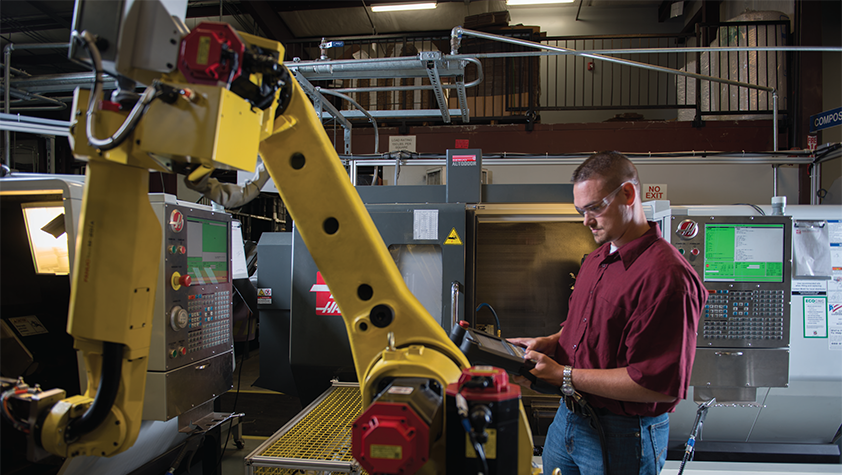 CDI Energy Products (Fenner Plc)
Finding a solution
With nearly 40 years of experience behind it, CDI is an industry leader in the manufacture of custom components for oil and gas OEMs and service companies across the globe.
Leveraging this expertise in the oil and gas industry to help meets its customers' unique applications, CDI designs and manufactures custom elastomer and thermoplastic seals and components that can stand up to the extreme environments of today's oilfield challenges. This includes factors like elevated temperatures, chemical and media resistance, extreme pressure, wear, and lubricity.
From seals for use 30,000 feet below the surface to valve seats in highly corrosive solutions, CDI's material and manufacturing knowledge ensures product performance. Key components include energised seals, bonded seals, stem seals, connectors, PiPackers, Opti-V stacks, cement plugs, well service packing, valve seats, ram blocks, bearings and bushings, stem packing, and custom shapes.
Each customised product or solution is based on the integration of materials, design, and engineering expertise backed by research and manufacturing capabilities. "Our teams seek first to understand the full scope of the application and objectives at the beginning of each project," explains Kurt Hayden, VP engineering and technology. "From there, we work with our clients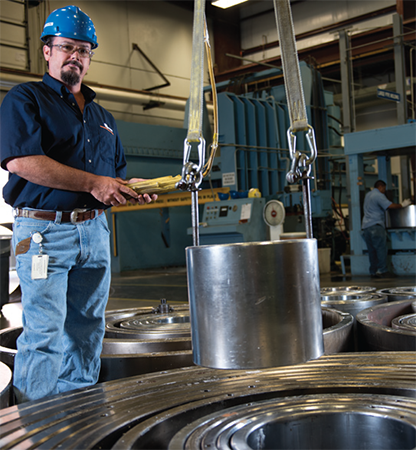 to develop a new product or make improvements to their current designs. As such, developing our business and serving our customers is something we take seriously at CDI. We spend vast amounts of time and capital listening and anticipating our customers' needs through voice of customer exercises, a technology roadmap of industry needs, and customer satisfaction surveys.
"Our key customers are the multiple product service companies and subsea manufacturers," he continues. "By partnering with our customers, we solve the most difficult challenges to bring new technology to market. We have a global footprint and are able to service our customers around the world with manufacturing and distribution locations in North and South America, Asia, Europe, Africa, Australia, and the Middle East with industry leading delivery times."
In order to progress its material capabilities even further, CDI has added eleven elastomers to its NORSOK certified materials, and in the process expanded its NORSOK and ISO material portfolio. Specifically, in order to better serve customers manufacturing high performance valves and chokes for the oil and gas industry, CDI has elevated several of its elastomeric materials to the NORSOK M-710 and ISO 23936:3011 standards. These compounds are used extensively in the OptiSeal and OptiPak sealing solutions, and can also be utilised in applications such as FPSO swivel units, wellhead equipment, valves, and downhole tools.
The company has not only been strengthening its existing products though, but also its future offering, through the acquisition of Stavanger-based Norwegian Seals. As an existing distributor of CDI products, Norwegian Seals significantly expanded the CDI brand, and this new partnership will continue this work. In particular, Norwegian Seals' expertise in machining metal sealing components will widen CDI's product offering, whilst CDI's engineering skill will advance regional service offerings.
"Norway is a strategic location for the entire North Sea. Most of the world market for subsea systems is manufactured in Norway. Now, we can offer our global client base a custom solution to their manufacturing needs right where they need it," says Dave Gerrie, president of CDI.
In addition, he explains how the acquisition is a strategic fit into CDI's international business portfolio. "The global subsea market is expected to see significant growth as operators develop assets around the world. By leveraging the expertise of Norwegian Seals, we can offer subsea expertise and products to our customers in other regional locations."
The ongoing global growth of CDI is a key aspect of the company's future vision, which ultimately is to become the preferred partner and supplier of elastomer and polymer components to the OEM and service market. As Dave Gerrie comments, in achieving this CDI will also continue to leverage its founding strengths: "We increasingly see customers looking for strategic partnerships with vendors. CDI is the ideal candidate for such relationships due to our global footprint, engineering knowledge, and manufacturing capabilities. We also believe that with increased regulation and heightened scrutiny on the reliability of critical performance products, we can support customers with the security of decades of experience and a robust portfolio of certified and tested materials."
CDI Energy Products (Fenner Plc)
Products: Custom elastomer and thermoplastic seals